Jon Favreau on Baby Yoda & Why Fans Can't Get Enough
Also teases the creature's backstory.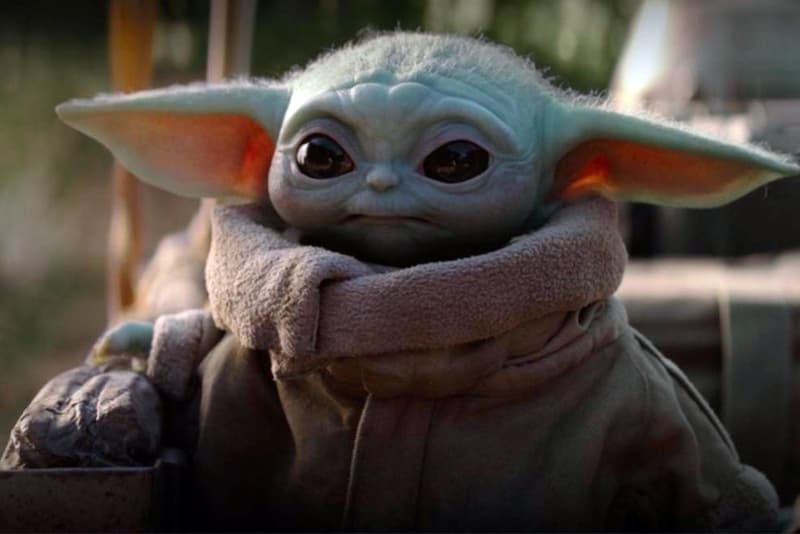 Since being introduced in the first episode of The Mandalorian, it seems the entire Star Wars fandom has been brought together by the endearing nature of Baby Yoda.
Sitting down with The Hollywood Reporter, showrunner Jon Favreau opens up about why he chose to tell the story of Baby Yoda, how Baby Yoda was made, and why fans can't seem to get enough of him. "He's mostly a puppet," Favreau explained. "When it's CG, we try to make him obey the same physical laws that he would if he were a puppet. I think a lot of times CG makes itself too obvious where you don't create parameters creatively that allow the character to keep the same identity and charm."
Additionally Favreau confirmed viewers will learn more about Baby Yoda's back story this season. "We'll learn more about him over the course of the season," he added. "I think what's great about what George [Lucas] created is that Yoda proper, the character that we grew up watching, was always shrouded in mystery, and that was what made him so archetypal and so mythic. We know who he is based on his behavior and what he stands for, but we don't know a lot of details about where he comes from or his species. I think that's why people are so curious about this little one of the same species."
"It's very exciting for me because I get to tell stories over the course of several hours and not just within the footprint of one theatergoing experience," Favreau, who has started work on Season 2, continued. "I think it's only a matter of time before we cross paths the other way." Favreau also hinted that fans could see Baby Yoda, or other characters and storylines, in other Star Wars features somewhere down the line. "There's definitely the opportunity to explore these characters beyond what we've presented on the show. There's a very fluid line between what's in the movie theaters and what's on the screen at home," he said.
Although Favreau didn't direct any episodes this season, due to his busy schedule with The Lion King, he will be helming an episode next season. "We're working on Season Two, writing, prepping with the directors, and getting ready to direct myself, actually," Favreau confirmed. "I didn't get a chance the last time around because I was doing Lion King. So I'll step in for one of them."
New episodes of The Mandalorian air every Friday exclusively on Disney+. Head over to The Hollywood Reporter for the full interview.
In related news, Baby Yoda gets his own adorable 10-inch Funko figure.