EFX Collectibles Crafts $1,600 USD Dark Side Rey Lightsaber Replica
Limited to 750 units worldwide.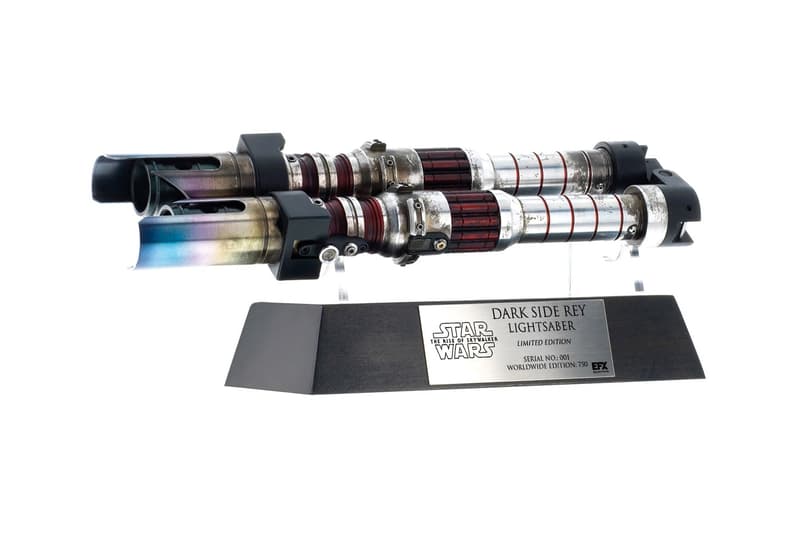 1 of 2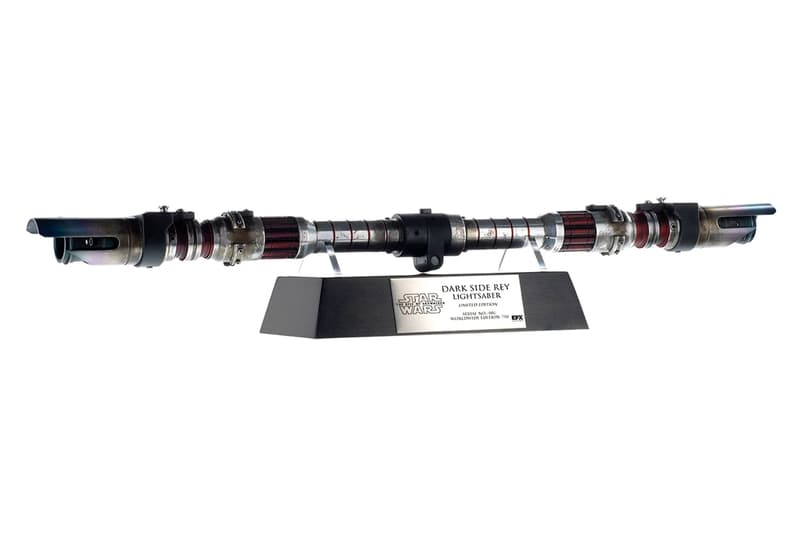 2 of 2
Shortly after the premiere of a trailer for Star Wars: The Rise of Skywalker at D23, fans became enamored with a scene of Dark Side Rey and her switchblade style lightsaber. Answering fan prayers, EFX Collectibles has crafted a limited edition prop replica of the unique lightsaber wielded by the alternate Rey that has fallen to the Dark Side.
Limited to 750 units worldwide, the made in USA 1:1 replica is machined from solid aluminum and features metal details to serve as a proud representation of the on-screen item. EFX Collectibles also studied the actual prop and reference materials supplied by the Lucasfilm production team to re-create the functioning hinge found on the actual prop and detailed weathering found all over. Each lightsaber comes complete with a hardwood display designed for convertible display and comes marked with a numbered metal plaque paired with a prop story/certificate of authenticity.
Priced at $1,599 USD, Dark Side Rey Lightsaber Replica is available now for pre-order from EFX Collectibles and Chronicle Collectibles.
In case you missed it, The Office recently released Michael Scott's Threat Level Midnight movie in its entirety.