Amalgam Collection Crafts a $12,000 USD Bugatti Veyron Grand Sport Vitesse 1:8 Model
Only one made.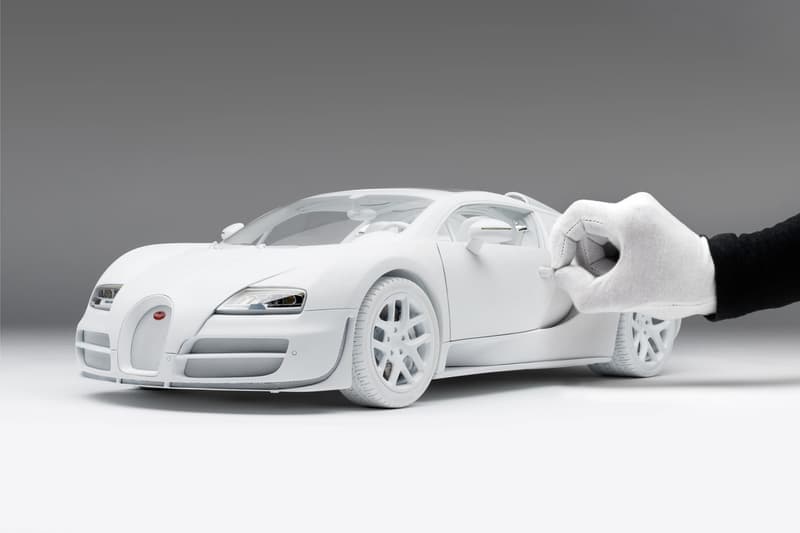 1 of 8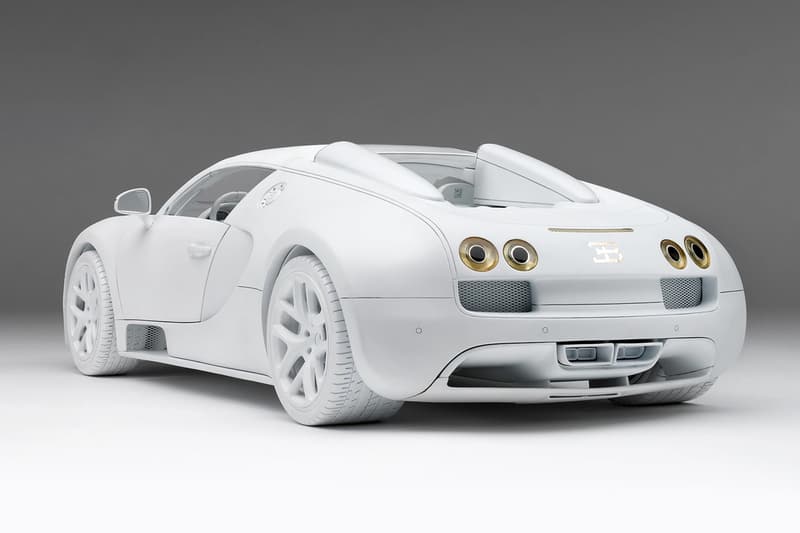 2 of 8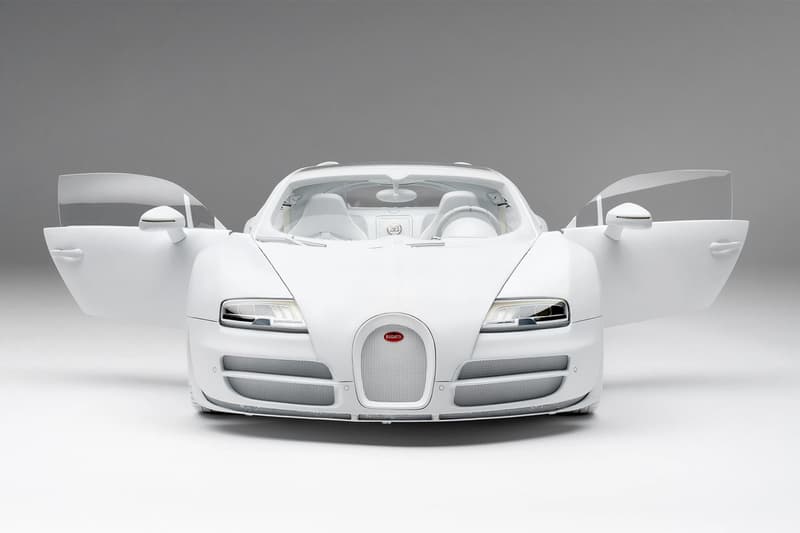 3 of 8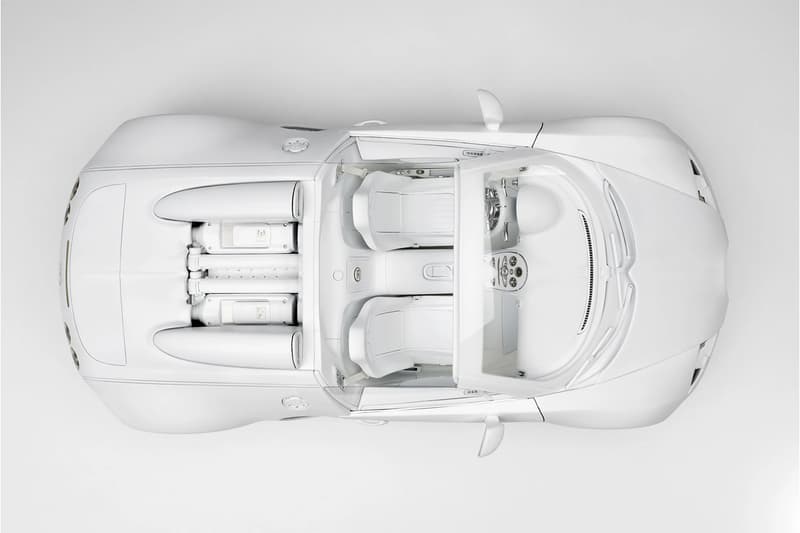 4 of 8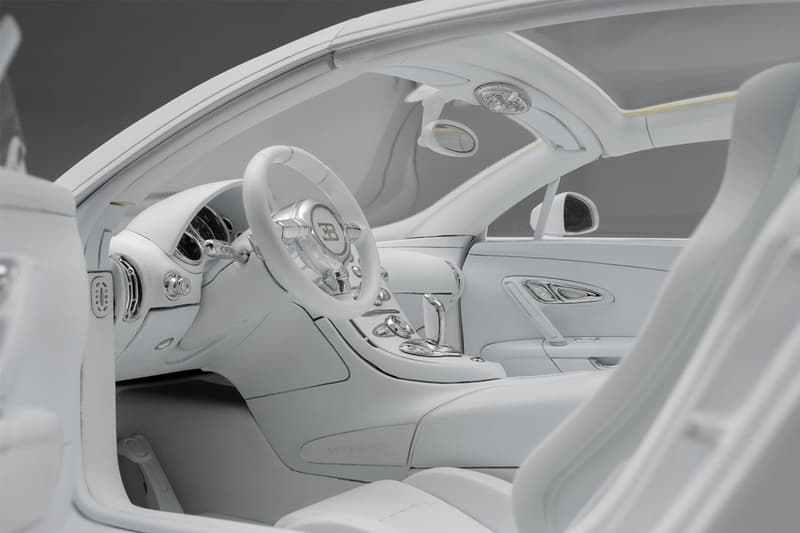 5 of 8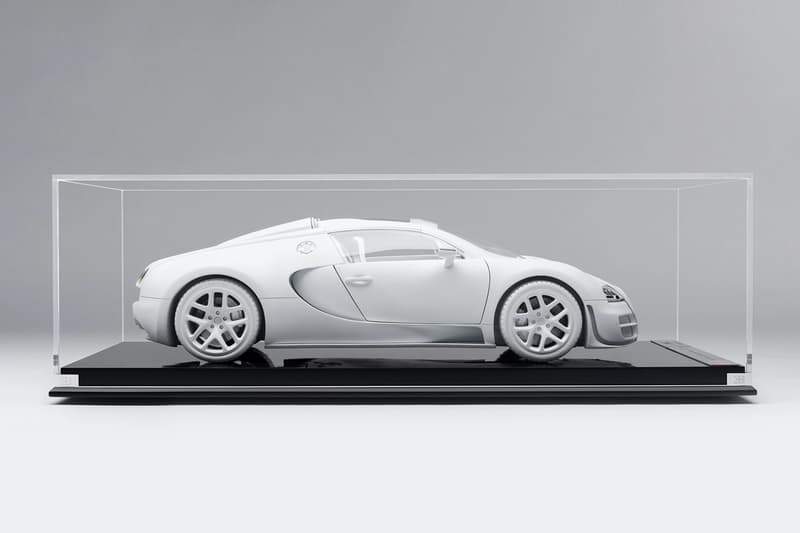 6 of 8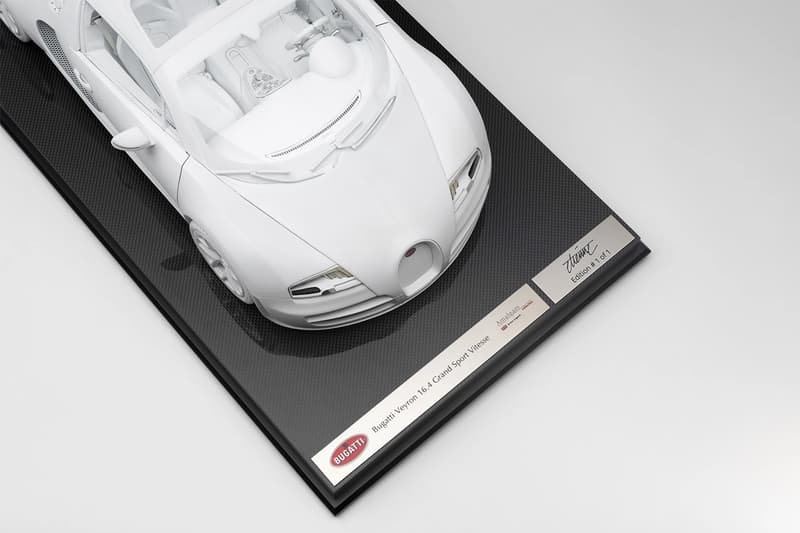 7 of 8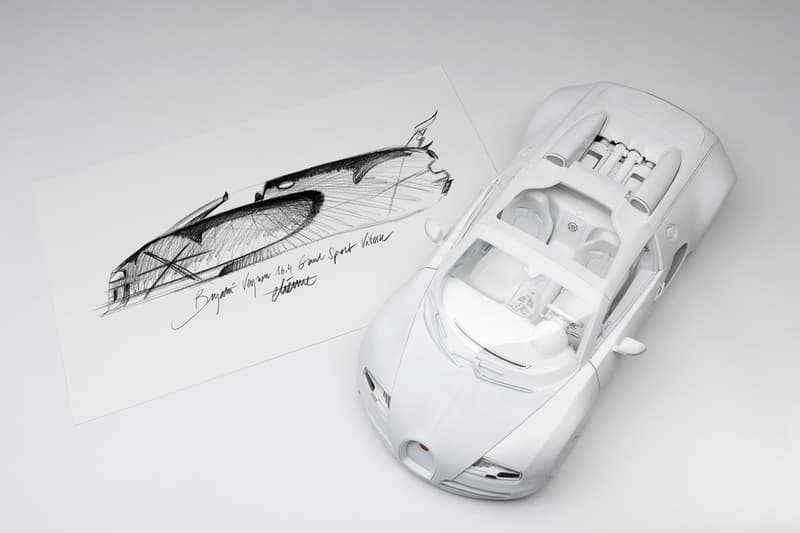 8 of 8
Premium car model maker Amalgam Collection has added yet another Bugatti to its high-caliber offerings, once again crafting a Veyron Grand Sport Vitesse, but this time with a twist: the entire model has been whited-out to highlight and celebrate the vehicle's exceptional design from Bugatti designer and artist Etienne Salome. At a 1:8 scale, the model has been painstakingly handcrafted and reproduced to exceptional detail using digital scans, original CAD files, archive imagery and sketches from the Italian supercar maker. To ensure the highest level of accuracy, Amalgam also worked closely with Bugatti's engineering and design teams, making sure no detail has been left out.
As to the racer itself, for those unfamiliar, the Grand Sport Vitesse is the fastest open-top production car on the globe, boasting a top speed of a whopping 254.04 mph, thanks to a reworked eight-litre W16 engine that can push out 1,184 horsepower and make 0-60 mph in just 2.6 seconds.
For those interested, Amalgam Collection's one-off full-white 1:8 model recreation of the Bugatti Veyron Grand Sport Vitesse is now available on its website, with a price tag of $12,000 USD. Purchase of the model will include a certificate, a signed plaque, a display case, and an original sketch of the vehicle by Salome himself. Head over to its dedicated page to learn more now.
For more things design-related, WACKO MARIA has released a blacked-out "Maria" incense burner.