Eddie Murphy's 'SNL' Return Marks Highest-Rated Episode in Years
35 years after his first appearance on the show.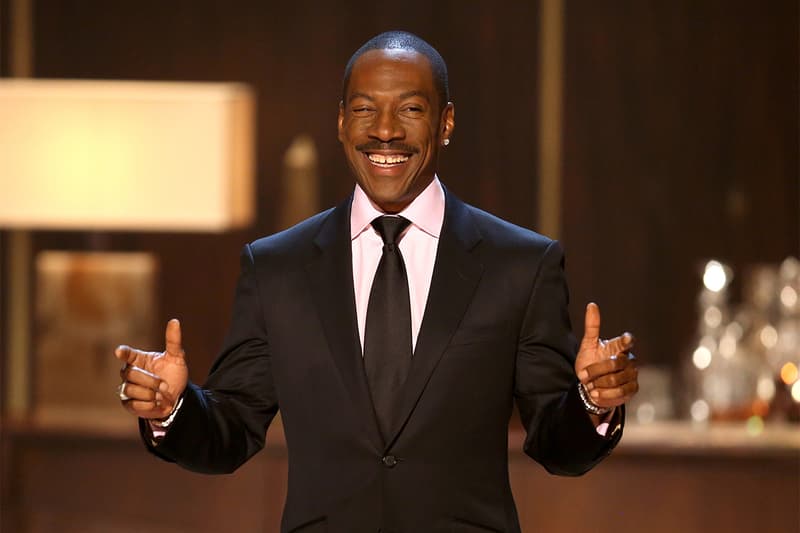 Eddie Murphy's seminal return to Saturday Night Live has brought the show's ratings to a new high since two and a half years ago.
Marking his first return to the show since 1984, Eddie Murphy was accompanied by a whole range of talent including Tracy Morgan, Dave Chappelle, and Chris Rock, with music from Lizzo. Reports indicated that a whopping 9.921 million viewers tuned in live or on the same day, and the show recorded a rating of 2.5 among adults aged 18 to 49. According to Deadline, this is the highest rating since the May 13, 2017 episode hosted by Melissa McCarthy featuring musical guest HAIM. The rating also ties with the season two premiere of Fox's Masked Singer for the demographic's highest-rated entertainment show, and is now the highest-rated comedy telecast across all networks since the finale of Big Bang Theory earlier this year.
Picking up from here will be Star Wars: The Rise of Skywalker's Adam Driver, who will host the first show of 2020 along with musical guest Halsey. Saturday Night Live fans out there should definitely stay tuned for the upcoming episode.
For more things entertainment, Cats is set to receive an update with improved visual effects after a shaky opening weekend.
Eddie Murphy returns to SNL after 35 years and is joined on stage by Tracy Morgan, Chris Rock and Dave Chappelle! ? #SNLEddieMurphy pic.twitter.com/3Cdrc4F35q

— MelaninHeirs (@melaninheirs) December 22, 2019