The Karl Lagerfeld Brand Introduces Fur-Free Policy
The latest company to join the fight against fur in fashion.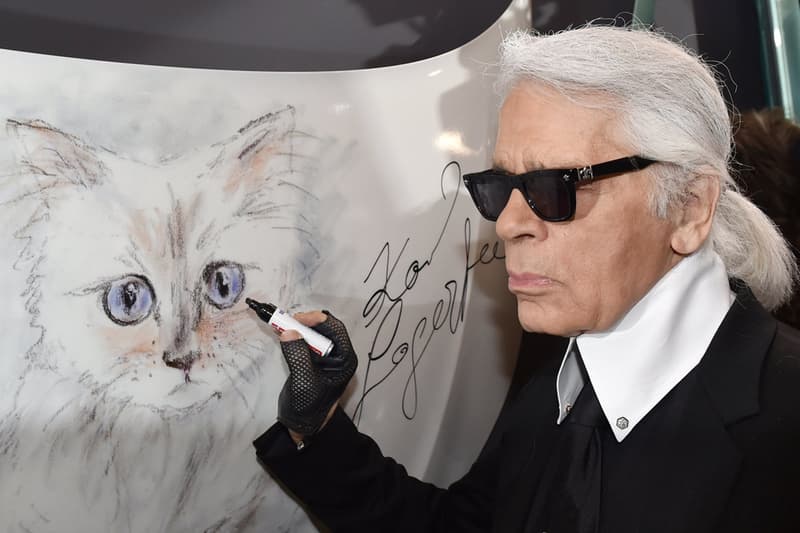 The Karl Lagerfeld brand, named after the late designer, has announced plans to go fur-free, according to a recent statement released by PETA.
Lagerfeld previously expressed his understanding of the fur movement to The New York Times in 2015 while he was also creative director of both Chanel and Fendi – the latter of which he was originally hired in 1967 to revive its fur line. "I'm very sympathetic [to the anti-fur cause]. I hate the idea of killing animals in a horrible way, but I think all that improved a lot."
Lagerfeld was known to be an avid animal lover, most notably when it came to his beloved Birman cat, Choupette. There were even (now squashed) rumors suggesting there was a chance Choupette would inherit a massive fortune upon Lagerfeld's death. Now, following his death, Lagerfeld's namesake brand has stated it will ban the use of fur in its products.
2019 has been a big year for fur bans within the luxury fashion industry, as houses like Versace, Gucci, Chanel and Burberry have all announced plans to phase out the material. Additionally, California became the first state to prohibit the sale and manufacturing of fur. New York City plans to follow suit, introducing legislation earlier this year that would prohibit the sale and manufacturing of fur unless said fur is used or sourced from used material.
Elsewhere in business, recent data shows that store closures saw an all-time high in 2019.