UPDATE: Karl Lagerfeld's Cat Choupette Will Not Receive $200 Million USD Fortune
At least, not directly.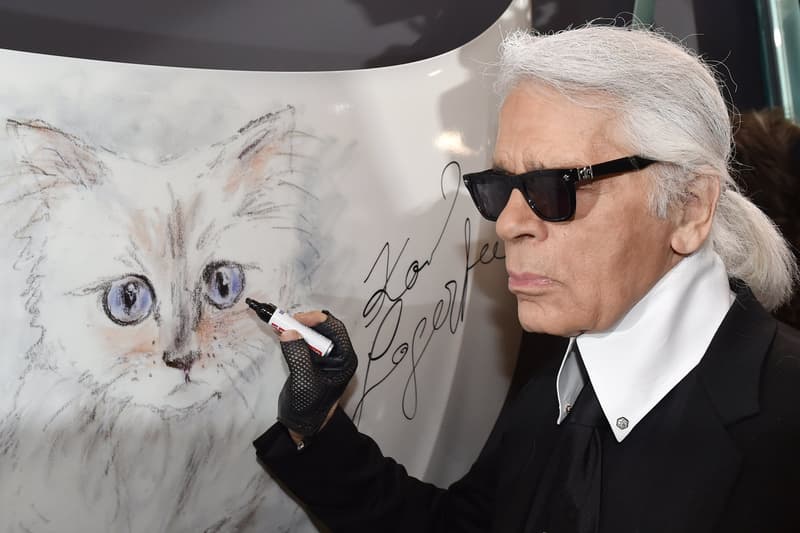 UPDATE: Bloomberg has shut down rumors that Karl Lagerfeld's prized Birmin, Choupette, would receive a whopping $200 million USD inheritance following Lagerfeld's passing. "The money never belongs to the cat. Inheriting is nonsense," a Munich-based lawyer told Bloomberg. Still, Lagerfeld could have appointed Choupette a designated caretaker or a legal entity (i.e. a trust fund) for her safekeeping. "An animal cannot inherit anything," the lawyer affirmed. "You can only instruct other people what to do with that animal and pay for that in advance."
---
ORIGINAL STORY: Earlier this week, the devastating news of Karl Lagerfeld's death was announced and with his passing came the curiosity as to what would happen to his beloved Birman cat Choupette.
Given to Lagerfeld by French model Baptiste Giabiconi in 2012, the feline celebrity has her own Instagram account with a fan base of more than 231k followers, and is constantly pampered by her two personal maids with habitual manicures as well as her daily diet of luxurious treats.
It is rumored that the German-born designer's cat is going to receive a large portion of his $200 million USD fortune. When he was asked last year during an interview with French magazine Le Numéro if Choupette would inherit a part of his wealth, he gave a brief response saying, "Among others, yes. Don't worry, there is enough for everyone" and even addressed her as "the heiress."
However, it is allegedly illegal to leave money to an animal under the French law; thanks to the fashion icon's German nationality, Choupette can receive her share if an association names her as a beneficiary. If so, she will possibly be parting Lagerfeld's fortune with his godson, Hudson Kroenig, son of his male model muse Brad Kroenig.
The role of Choupette's next guardian hasn't been filled yet, but Chanel has confirmed that Lagerfeld will be buried in a private ceremony. In more fashion-related news, Gucci is implementing de-escalation protocols for disgruntled customers.