Six-Minute 'TENET' Prologue Shown at Select IMAX Screenings of 'Star Wars: Episode IX'
Continuing to unveil the spy-meets-sci-fi film's enigmatic plot.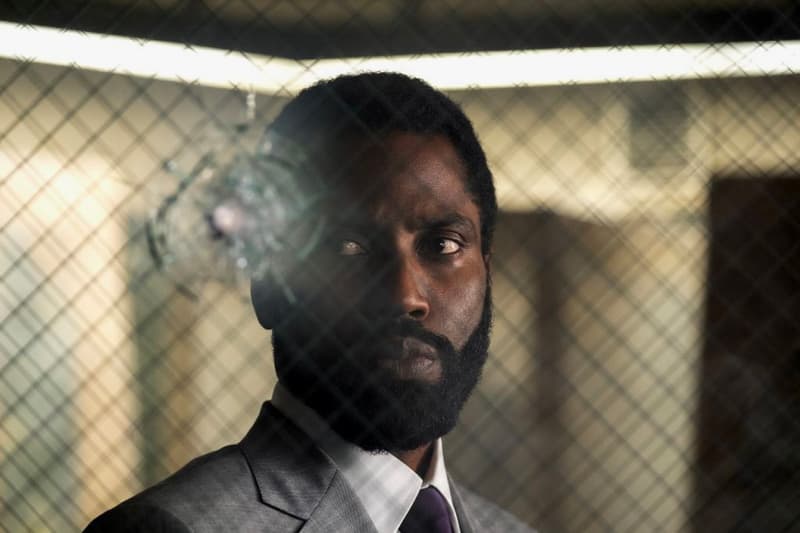 Christopher Nolan's forthcoming film TENET recently shared the screen with Star Wars: The Rise of Skywalker Thursday night during select IMAX screenings. Following the normal trailers, a six-and-a-half-minute prologue for Nolan's highly-anticipated film was shown.
As shared by The Hollywood Reporter, "the screen went dark for about a minute and some in the audience were audibly confused." Rolling out in typical Nolan fashion, who has for the past 12 years, shared IMAX prologues or special previews for all of his films, the prologue sees a simplistic, straightforward sequence taking place.
"The sequence centers around a terror crisis, and both the law enforcement members and a group of spies who respond to it, with seemingly different motivations," The Hollywood Reporter's Kyle Kizu shared. "This plays into the specifics of the film's spy world, as John David Washington's character even sounds as though he's speaking in code at one point." It continues to exemplify the film's new sci-fi twist that blends the genre into espionage and spy thriller. "After the sequence wraps up, the prologue dives into a trailer-like montage, which contains the reversed car flip from the online trailer."
All of Christopher Nolan's major motion pictures have revealed a prologue-styled preview before hyped-up Warner Bros., playing into why many of his films have been described as events rather than run-of-the-mill movies. You can try your luck at viewing the prologue during the latest Star Wars film before catching Tenet in theaters on July 17, 2020.
For more entertainment news, a new Jackass movie is in the works.