Jorge Masvidal Defeats Nate Diaz for UFC's First "BMF" Title
UFC's official "Baddest Mother F*ucker."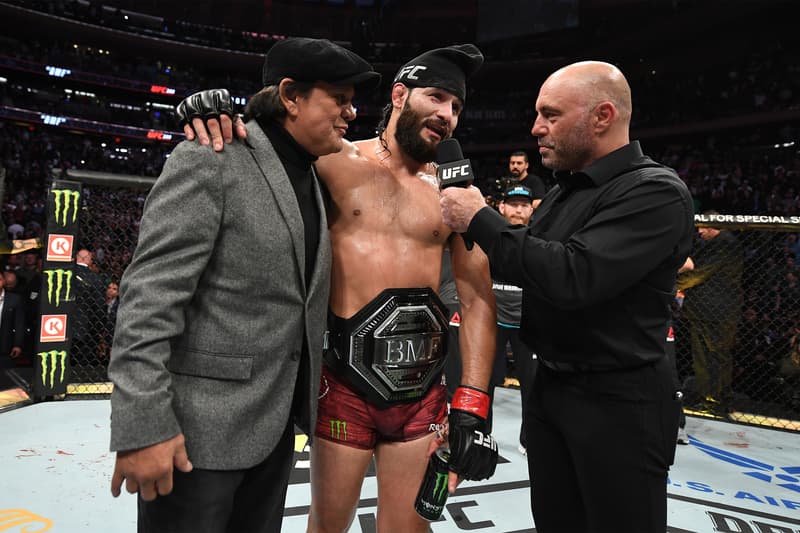 UFC's first BMF titleholder was crowned last night at Madison Square Garden in New York City. The match was West vs East with Nate Diaz and Jorge Masvidal going head-to-head.
Known for his endurance, Diaz was unable to put his late-game tactics on Masvidal as the match was stopped by the ringside doctor in the third round due to a large gash above his right eye.
While being awarded his belt, Masvidal expressed his disappointment on how the bout ended but is down to "run it right back" with Diaz for a second fight.
Although the BMF belt is not an official UFC welterweight title, owning the BMF belt carries a lot of bragging rights for the 170 lb division.
Catch the UFC 244 post-fight interviews below.
In other news, check out our video Essentials with NBA trainer Chris Brickley.