Team Epiphany Celebrates 15 Years of Influence, Community & Culture With NYC Pop-up
Founder and godfather of influencer marketing Coltrane Curtis opens up about the next chapter at his agency.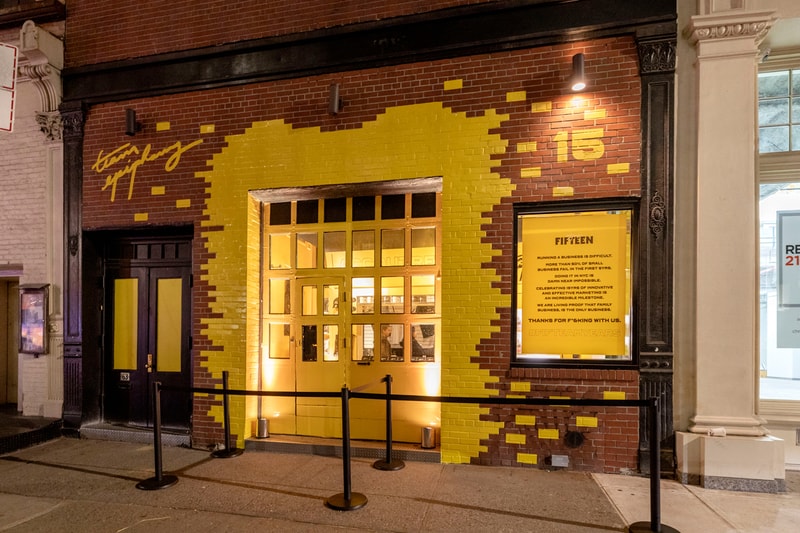 1 of 10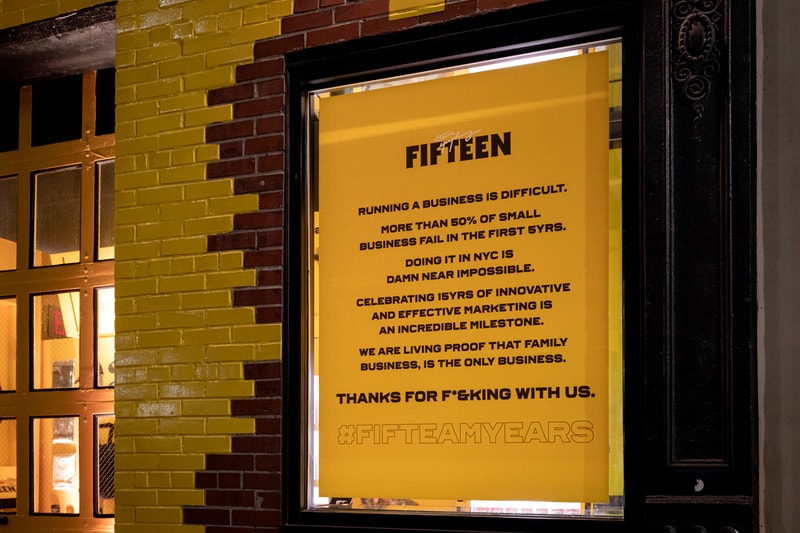 2 of 10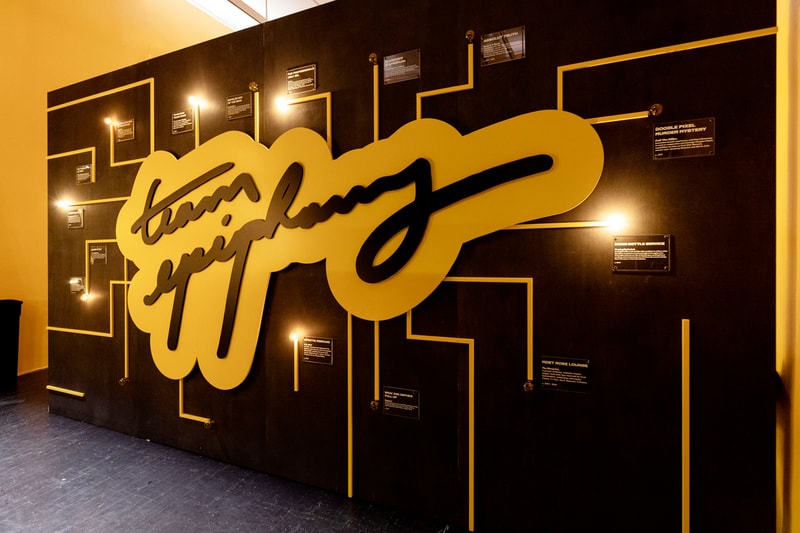 3 of 10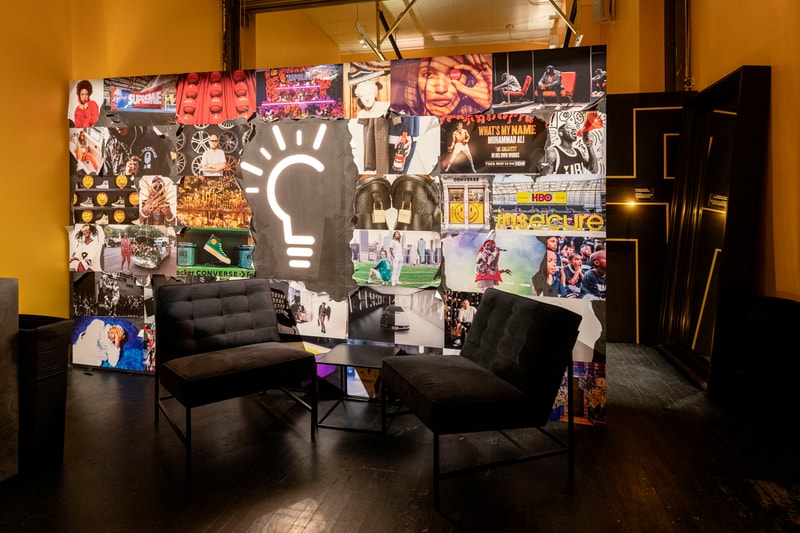 4 of 10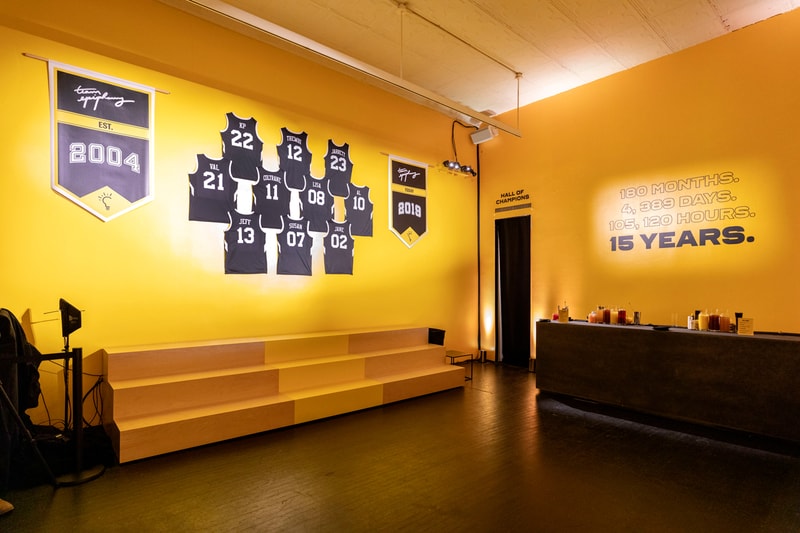 5 of 10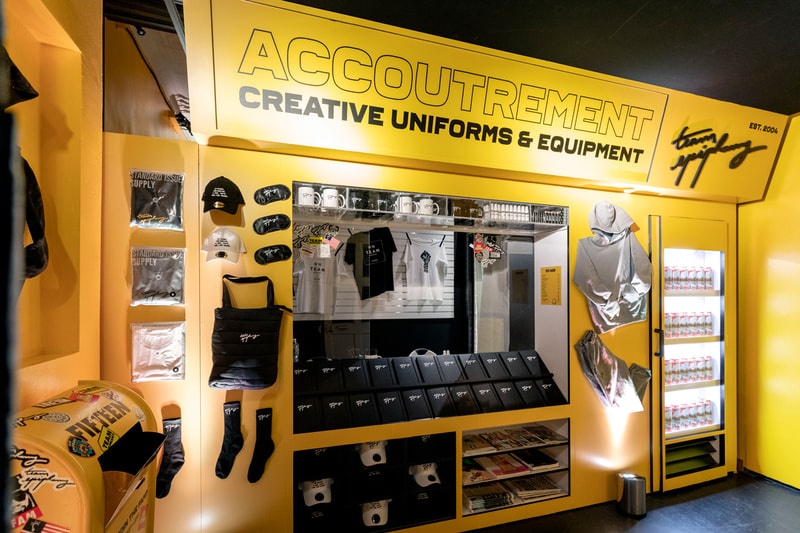 6 of 10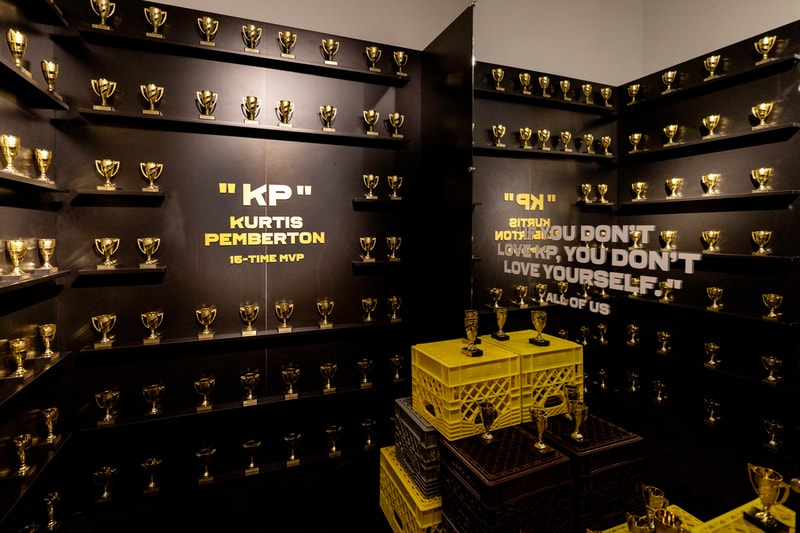 7 of 10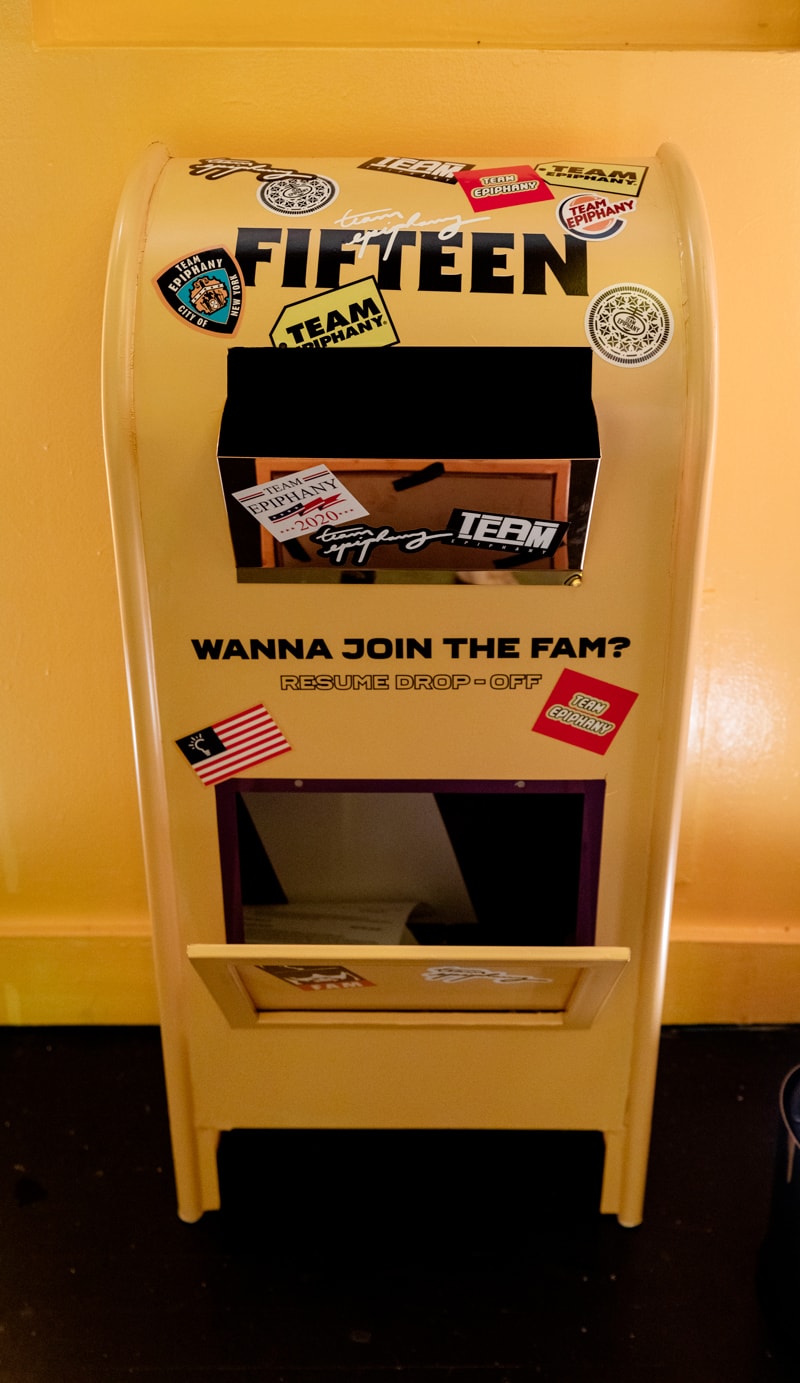 8 of 10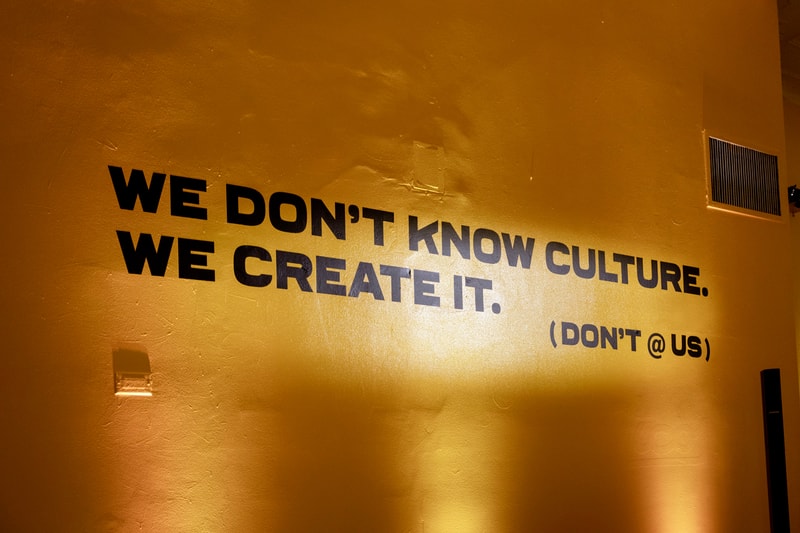 9 of 10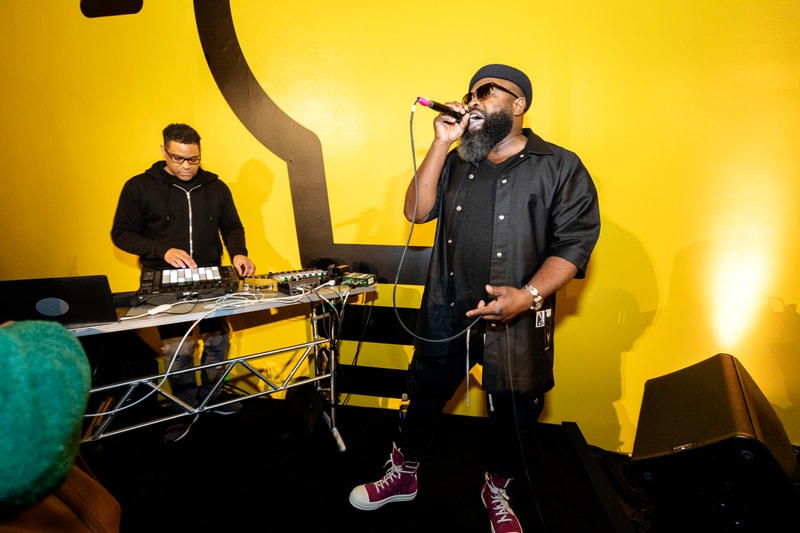 10 of 10
International marketing agency Team Epiphany is celebrating its 15th anniversary this year, and to pay tribute to its long list of partners as well as the surrounding creative community that inspires it, founder Coltrane Curtis and team hosted a three-day pop-up shop in New York City. The immersive, speakeasy-inspired space has produced everything from limited-edition merchandise and experiential workshops, to panel discussions with industry executives and musical performances from hip-hop titans, including the impeccable Black Thought of The Roots.
Founded in 2004, Team Epiphany specializes in cultural relevancy, experiential activations, brand strategy, multiculturalism, influencer integration and more for brands all around the globe. As Curtis told us in last year's HYPEBEAST Radio episode, his company was born out of an intimate network of influencer relationships, a term he helped coin and master long before Instagram was full of them. TE has since worked with industry leading brands like Coca-Cola, HBO, Google, Budweiser, Footlocker, W Hotels and many more, delivering award-winning projects and campaigns year-after-year.
Now with a new chapter ahead of him, one that includes an office in Los Angeles and a brand new HQ in New York City's Financial District, Curtis sat down with us to talk about the past, present and future of Team Epiphany.
What accomplishments from the past 15 years are you most proud of?
Beyond the work, the fact that we've remained independently owned, we did this with friends who are like family. We can competitively compensate our team and continue to be successful in creating countless opportunities for young creatives. We live in a marketing/advertising industry (and world for that matter), where the headlines consistently shame the lack of diversity; not at Team Epiphany.
Not only are we diverse, we are inclusive. Unlike our peers and competitors, we don't publicize it, we activate it and leverage it in everything that we create. But for the record, we are more than 60% female. We are more than 62% minority. Six of our eight VPs are women. Numbers don't lie.
What about the work; what projects are you most proud of?
I remember when we didn't have any clients at all. Now, for us to have a client roster that can rival ane large agency is incredibly humbling and selfishly satisfying. Specifically, creating projects like: the nine-year #Heineken100 program that created co-branded Heineken capsule collections with brands like KITH, UNION, TUMI and more; Glenfiddich's Wardrobe 21; having the Burger King walk out with Floyd Mayweather for the Fight of the Century; launching Netflix's First Time I Saw Me campaign; the launch of The Hoxton Hotel Williamsburg; creating Greenhouse for Footlocker; launching every season of HBO's Insecure, and working on the network's documentary films for Muhammad Ali (What's My Name) and Serena Williams (Being Serena); creating the "Museum of Meme" for BET; building the Coca-Cola booths and activations at Essence Festival; helping launch Time's Up; the Moet Rosé Lounge and so many more.
What have been some of the biggest challenges you and TE have faced?
The cost of doing business in NYC will certainly put you out of business. In the beginning it was super rough, we used to barter our services in exchange for office space. Thankfully we've had our own office space for quite some time now with a new office in LA and our new NYC headquarters opening in 2020. It's also really difficult to identify new talent and integrate them into the Team Epiphany family — if anyone is looking, holla at me.
A lot has changed in street culture over the last 15 years, so where are we heading? Are we trending towards something good, bad, uncertainty?
I think we're trending towards something good in the next few years. In recent history, there has been way too many self-absorbed pseudo-creatives at the helms of brands producing bland collaboration after collaboration. As we move into the new decade, I love the trend we're seeing with more diversity and inclusion (hopefully its sustainable).
We're seeing more minorities in positions of power and more women owning brands, driving culture. We need more Lenas [Waithe], Melinas [Matsoukas], Melodys [Ehsani], Chitoses [Abe], Lanies [Alabanza-Barcena], Yoons [Ambush]. Although the future is uncertain, it still looks bright.
What challenges will creative agencies face as we enter a new decade?
Traditionally, smaller agencies don't have the tools, access to industry brain trust and capital to compete with the bigger holding company owned shops. That's in the past. Our industry is shifting, evolving and refocusing to championing experts and culturally-connected thinkers. Brands have specific challenges that need laser-focused solutions and big firm's broad paintbrush approach is incredibly inefficient, expensive and inauthentic.
What's next for Team Epiphany? What are you most excited about?
In 2019, we were so excited to open our offices in West Hollywood. In 2020, we're excited to launch our new NYC headquarters on Wall Street. We hope for both of those spaces to not only be our home away from home, but also as a hub and creative space for our talented community of influencers, friends and family.
We're also excited about the ability to control our own destiny. Prior to this point, every opportunity was a good one. But now, with 15 years of results under our belt, we've earned the right to choose which projects we'd like to work on. We choose partners not solely based on the brand, but the people who work on the brand. It's the people who allow for us to create the most engaging and effective work.
What advice do you have for any young creatives looking to start their own agency?
First, surround yourself with a diverse team both culturally and in terms of skillsets to prevent overlap and provide a well-rounded point of view. Also, crafting and controlling a narrative helps to amplify your work and strategies. Investing in PR is one of the biggest and best investments you can make. Third, learn how to present and pitch — Keynote and Excel is a must. In this business, you have to be able to effectively communicate through multiple mediums.