Samsung Reportedly Developing All-Around Curved 3D Side-Touch Display
According to a recently filed patent.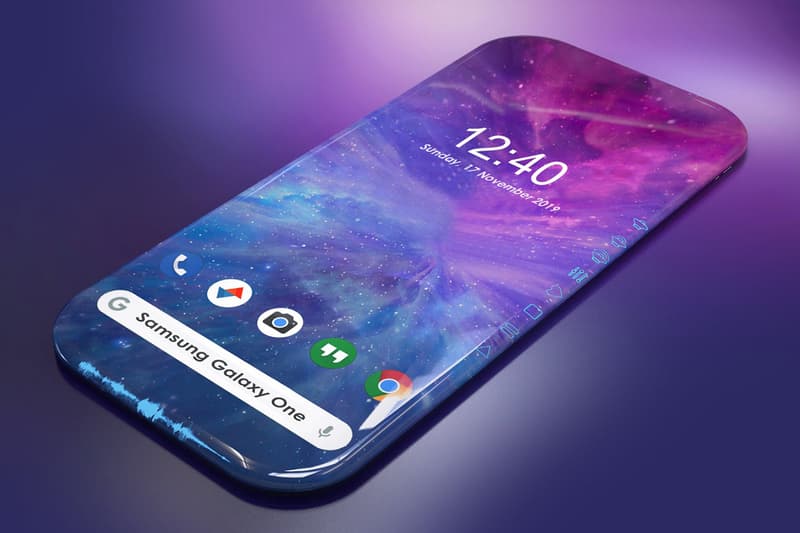 It has been reported that Samsung has filed for a new patent enabling the tech giant to develop a screen that wraps around not just the sides, but also the top and bottom of a handset.
The tech-heavy screen is said to be being developed alongside an upcoming high-end line of Galaxy One smartphones, and it is assumed that Samsung could be working on an in-house developed display also releasing in the near future. According to a new patent dubbed "display apparatus and portable terminal," the Korean tech conglomerate is set on producing a screen that wraps around all four edges of the device, essentially creating a 3D-like display with side controls and all-around functionality.
Mockups by LetsGoDigital show a handset that features an antenna incorporated at the top and bottom of the rounded screen, which incidentally is capable of displaying content on the curved part in the form of functional operational icons. As this is just a patent, there is no official word as to whether this proposal will make it to production on a potential flagship Galaxy smartphone. Stay tuned to HYPEBEAST for updates.
In other news, Apple is reportedly working on replacing the iPhone with smart glasses "in roughly a decade."