Rage Against The Machine Will Reunite In 2020 to Headline Coachella
The band has also announced a run of show dates along the Southwest border.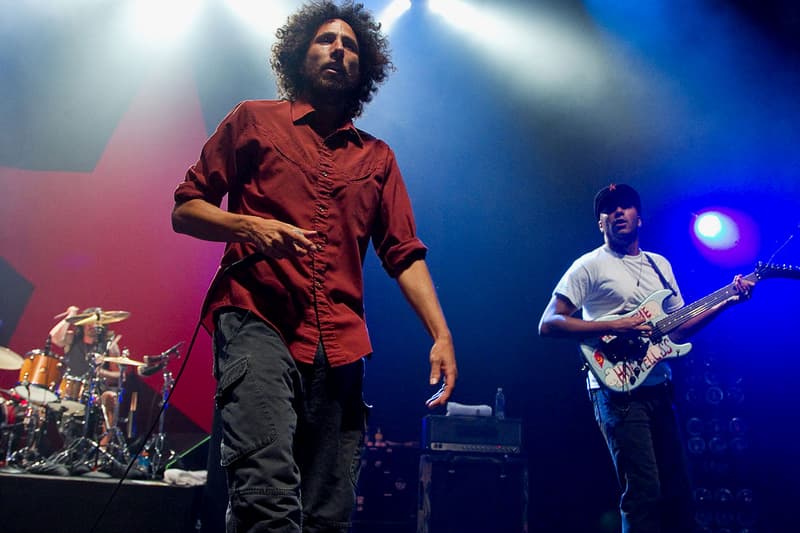 Rage Against The Machine is reuniting for the first time in almost a decade, as the powerhouse band has announced a series of upcoming concert dates on its social media platforms. Apart from two shows in Indo, CA the weekends of Coachella 2020, Rage will also play multiple gigs in cities around the US's Southwest border.
The band formed in 1991 and released their seminal self-titled debut Rage Against The Machine in 1992, but haven't played together since 2011's LA Rising show at the Los Angeles Coliseum. The four members have stayed busy in the interim, however. Legendary guitarist Tom Morello, bassist Tim Commorford and drummer Brad Wilk reunited to form the supergroup Prophets Of Rage alongside Cypress Hill's B-Real and Public Enemy's Chuck D in 2016. Famously reclusive frontman Zach de la Rocha — who last released solo music in 2016 — has reportedly been working on new music as well.
Apart from 1992's Rage Against The Machine, the band also released Evil Empire in 1996, The Battle of Los Angeles in 1999, and a cover album titled Renegades in 2000 plus live albums in 1998 and 2003. Known for their strong political and social justice beliefs, incendiary lyrics, memorable choruses, de La Rocha's impassioned howls/fiery rapping and Morello's thundering guitar solos, Rage blended rap, metal and funk in a way that had never been done before — precisely why news of their reunion carries such weight almost 30 years after they formed.
See the show dates that have been listed so far below, and stay tuned for more info as it's available.
Rage Against The Machine 2020 Tour Dates:
Thu. Mar. 26 – El Paso, TX
Sat. Mar. 28 – Las Cruces, NM
Mon. Mar. 30 – Phoenix, AZ
Fri. Apr. 10 – Indo, CA (Coachella)
Fri. Apr. 17 – Indo, CA (Coachella)
In other music news, check out HYPEBEAST's full review of Kanye West's Jesus is King.