Another Ultra-Rare Nike "Moon Shoe" Is Auctioning for $100,000 USD
Offered with a '70s Oregon running jersey.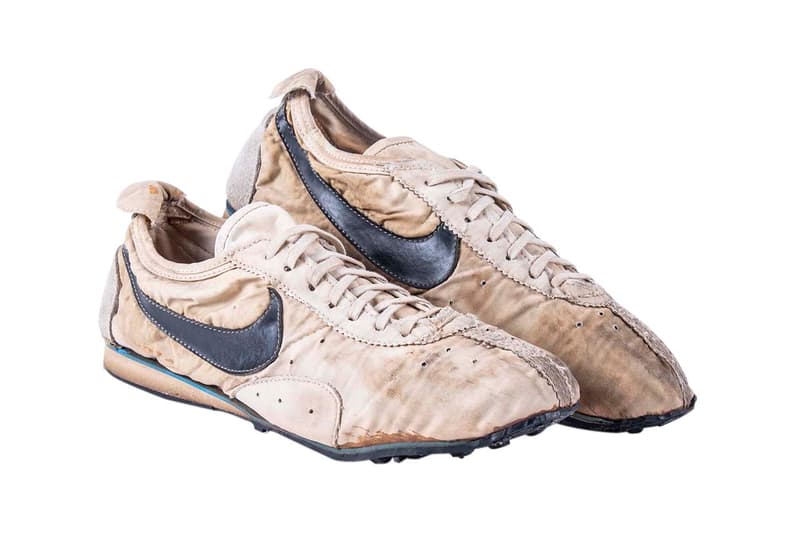 1 of 5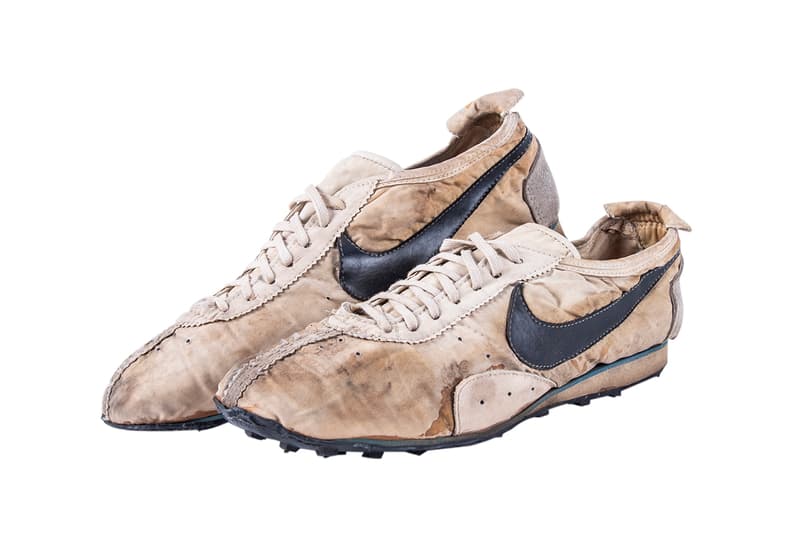 2 of 5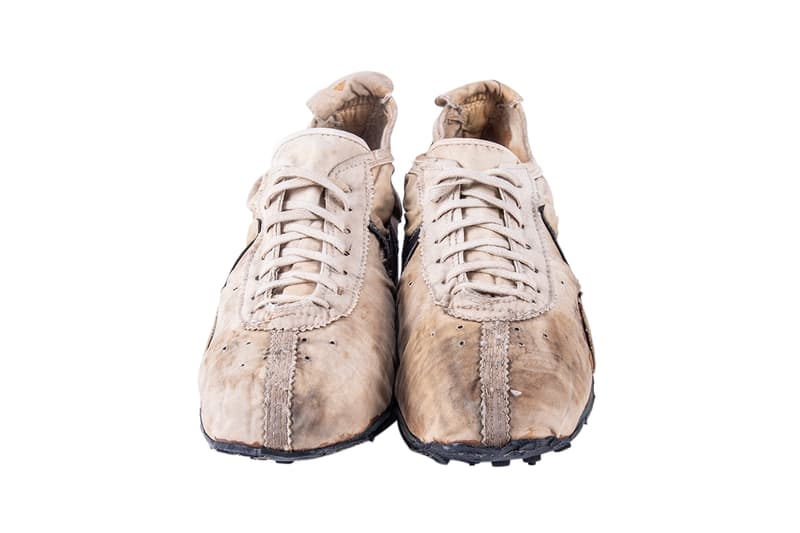 3 of 5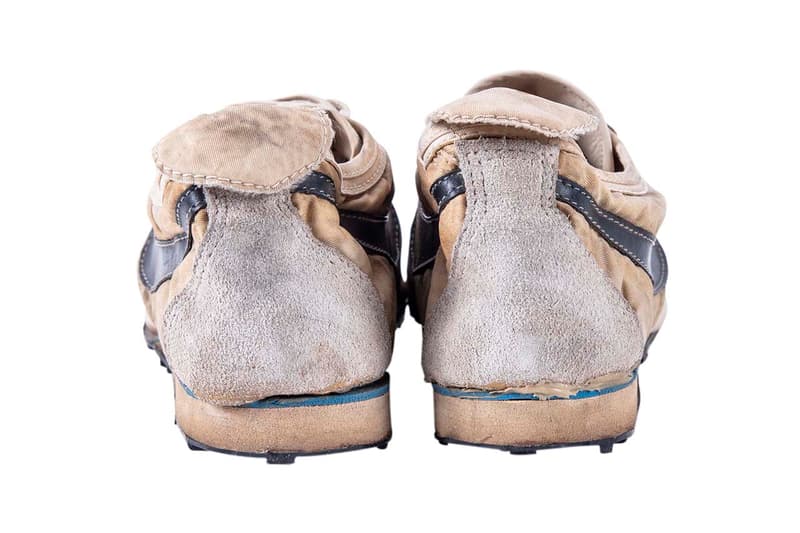 4 of 5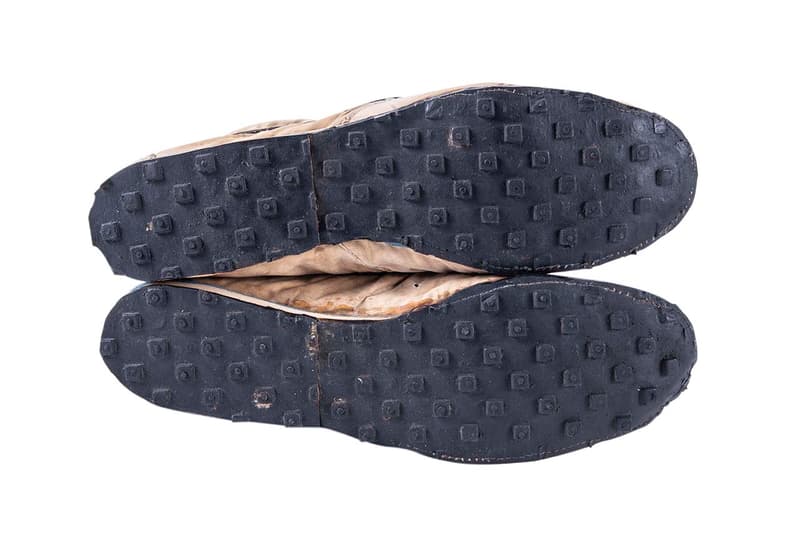 5 of 5
After smashing auction records earlier this summer, another extremely rare Nike "Moon Shoe" has surfaced on the auction block. Provided by Nike expert and collector Lindy Darrell, the rare shoes are in excellent condition, provided along with an original Oregon running singlet from the 1970s.
Sold in July 2019 for an eye-popping $437,000 USD, the "Moon Shoes" have become the world's priciest sneakers, setting a global record for sneaker sales. One of only approximately 12 pairs ever made, this pair is extremely similar to the shoes that sold over the summer. Handmade in the early days of Nike, these "Moon Shoes" are based on the original design that was cobbled together by Bill Bowerman himself, complete with the legendary waffle sole.
Considering that these sneakers were crafted in the '70s, they're in surprisingly respectable condition. The original detailing is intact, though some noticeable chipping appears near the lateral side of the toe on each sneaker, while Nike's iconic Swoosh and the original laces are in good shape. Accompanying the historic shoes is an original running jersey from the early '70s, the same era in which the shoes were created. The singlet is made entirely of silk, with noticeable fading due to age, but is otherwise in admirable condition, with the "OREGON" lettering still fully visible.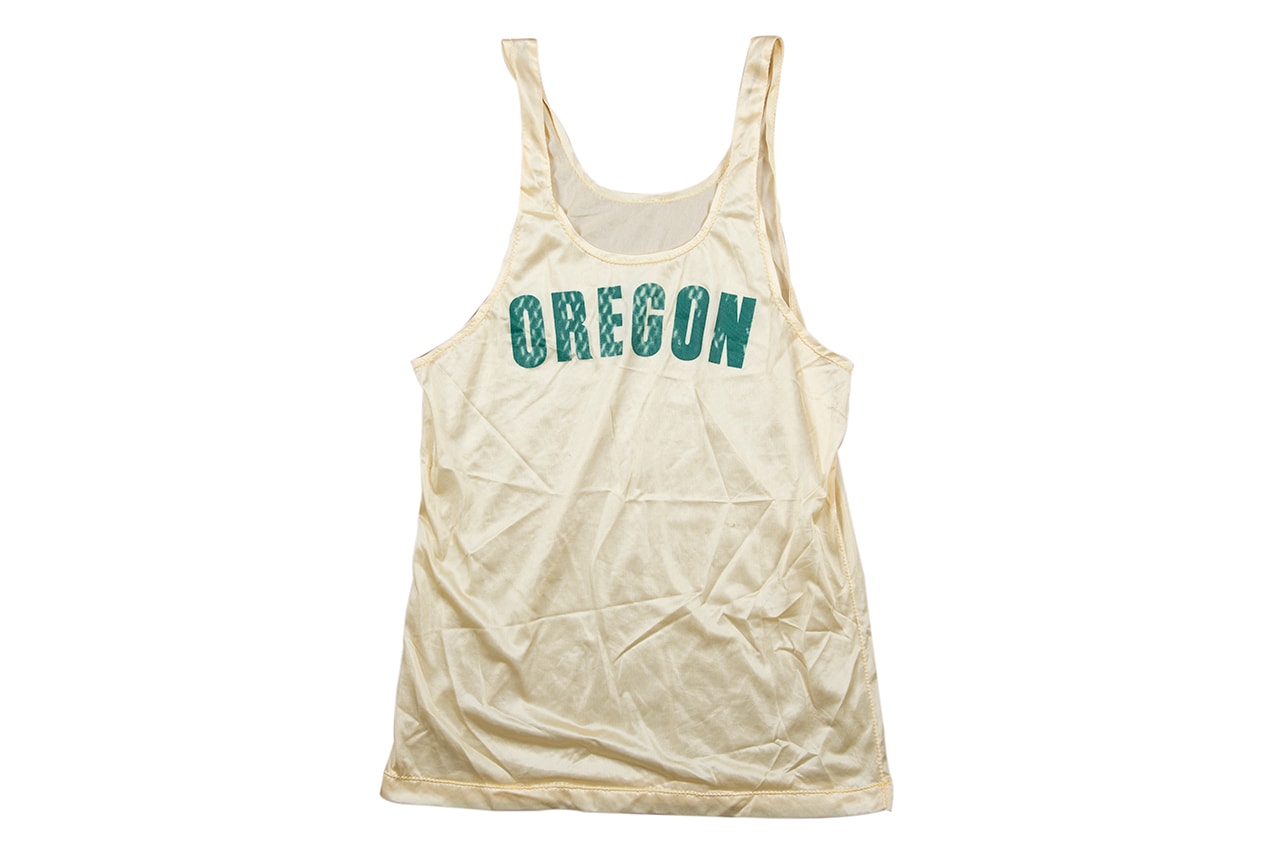 Bidding begins at $100,000 USD for the "Moon Shoe" and Oregon jersey on December 7 via Goldin Auction's website.
Nike's history isn't the only bit of culture being mined for the auction blocks; Supreme's extensive legacy is powering a blockbuster sale at Christie's.