Michèle Lamy's Punching Bags Will Hit Sotheby's Online Charity Auction
Bags made by diverse artists to address "what we need to face, challenge and celebrate in our lives."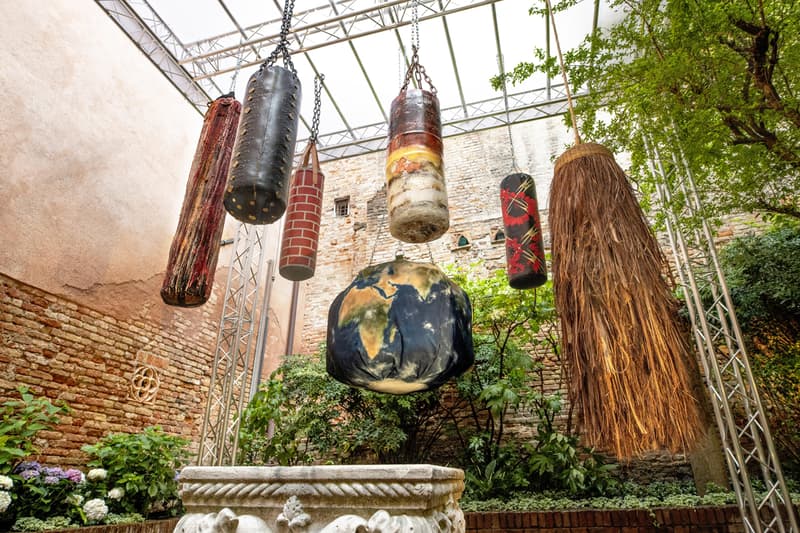 1 of 3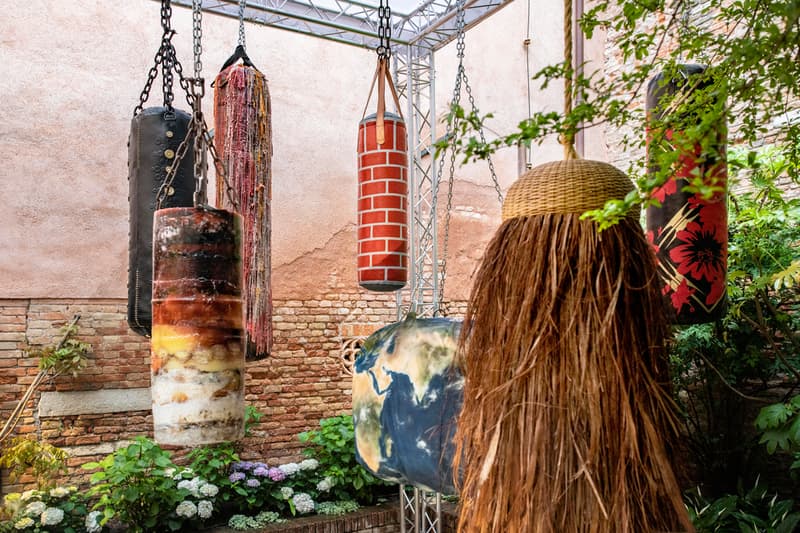 2 of 3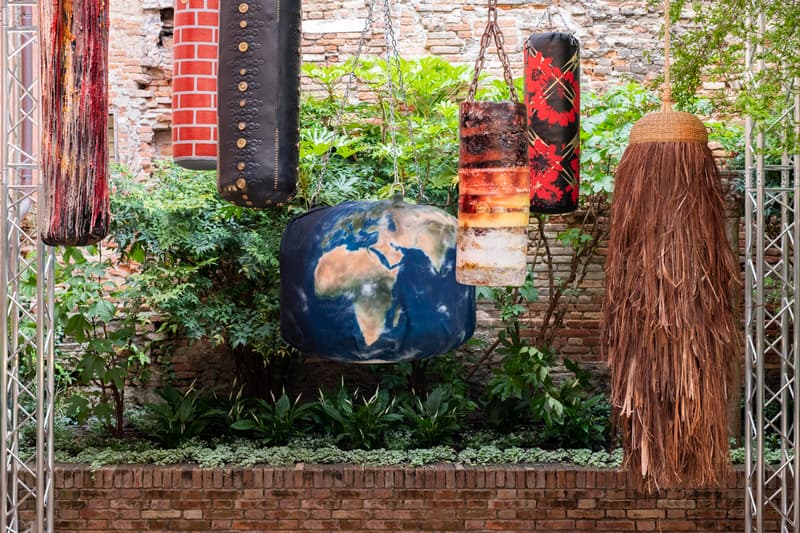 3 of 3
Carpenters Workshop Gallery is partnering with boxing gym BXR London for a charity auction, titled "LAMYLAND: What Are We Fighting For?" Ten punching bags from Michèle Lamy's installation at the Venice Biennale will go up for sale during Sotheby's online auction later this month. Proceeds from the sale will go towards London Community Boxing, a charity founded on the belief that sports act as a vehicle for personal development and social cohesion.
For Lamy's immersive boxing installation in Venice, she invited artists to create punch bags to initiate a conversation about "what we need to face, challenge and celebrate in our lives." The Campana Brothers created their bag out of raffia — dried palm leaves that come from Brazilian forests and are used for indigenous housing — in hopes of raising awareness for nature and sustainability. Their bag, along with other designed by Atelier Van Lieshout, Connor Tingely, Frederik Molenschot and more.
"This installation was part of my 'Lamyland' project – called 'Lamyland and not 'Lamy' because it's always been about creating a space and platform for other people," Michèle Lamy explains. "Boxing is a great metaphor for life and I wanted to ask people what they were fighting for. For me, fighting is not a bad word. It's about believing in something and making it happen."
On November 27, BXR London will showcase the range of bags at a special event hosted by the boxing gym, Carpenters Workshop Gallery and Sotheby's. The online auction will take place on Sotheby's website between November 22 and December 2.
BXR London
24 Paddington St
Marylebone, London
In other news, Christie's is auctioning off over 100 lots of Supreme's most desirable skate decks and accessories.