'Super Mario Bros.' Creator Shigeru Miyamoto Honored With Japanese Cultural Award
After being with Nintendo for over 40 years.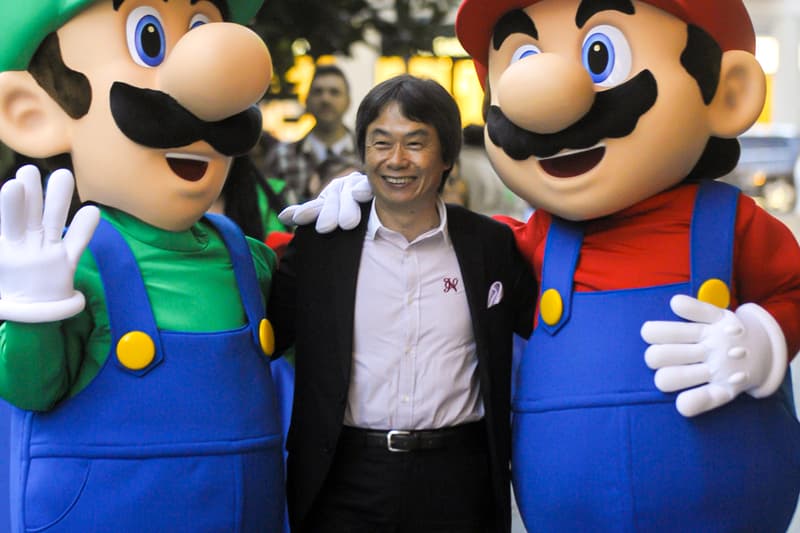 Most people have either played or seen the game Super Mario Bros. at some point in their lives. It's an iconic game that has seamlessly been ingrained into the fabric of gaming and pop culture, and its creator Shigeru Miyamoto is about to be awarded one of Japan's highest honors for it.
The award is called the Person of Cultural Merit, and Miyamoto will be accepting it on National Culture Day in Japan. This will mark the first time anyone from the video game industry would have received the honor. For Miyamoto, who is now 66, mentioned in a statement, "The video games I've been involved in developing could not have been made by a single person, so I'm very humbled to receive this honor as an individual."
His career at Nintendo stretches all the way back to 1977 when he joined the company in which many believe that he was a major piece to the success of the company — he also made The Legend of Zelda, Donkey Kong and Star Fox among others. Miyamoto also mentioned that he's had some of the same close game developers by his side for the last 40 years and hopes to continue working together while cooperating with other developers around the world. "I am very grateful for this acknowledgment given to our development teams for their sustained efforts and for recognition of the video game as Japanese culture," said Miyamoto. "We will continue to make our utmost efforts to put smiles on the faces of people around the world."
According to sources, the game creator will be also be joined with other recipients, namely, Nobel laureate Akira Yoshino, director Nobuhiko Obayashi and manga artist Moto Hagio, to name a few.
Elsewhere, the latest Dragon Ball Z: Kakarot trailer previews Buu Saga, Gotenks and Vegito.