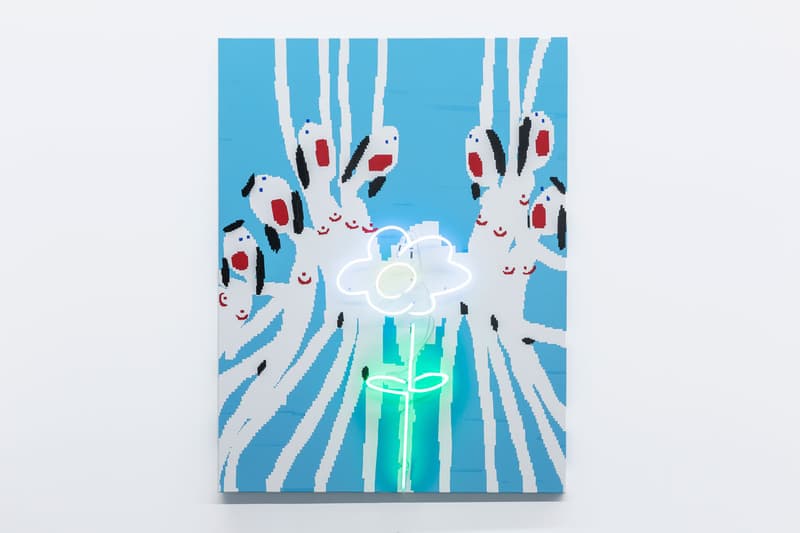 1 of 3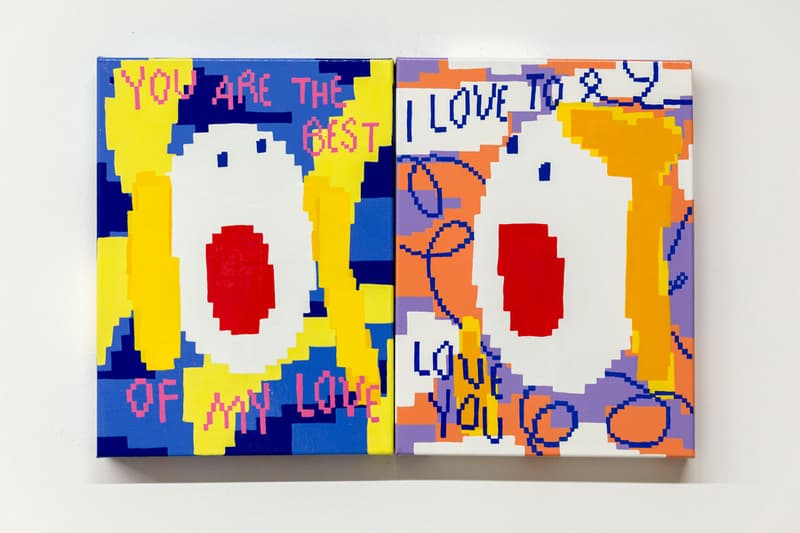 2 of 3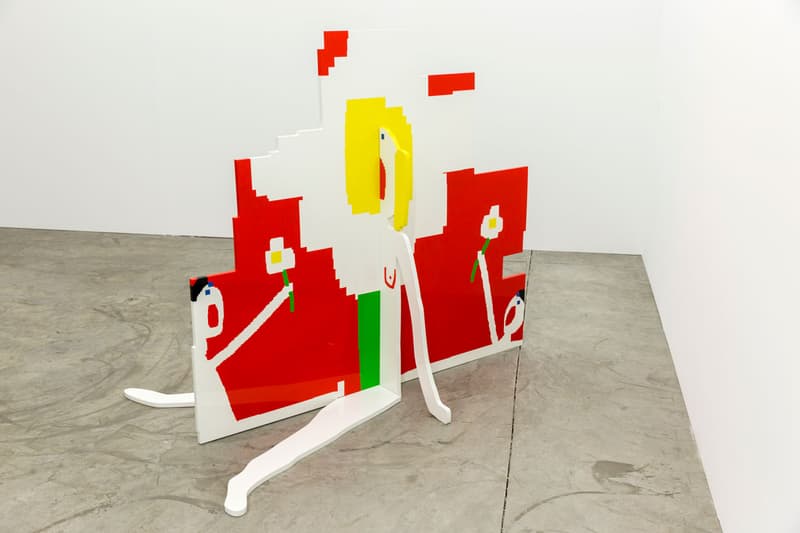 3 of 3
Maja Djordjevic's Pixelated, Computer-Like Doodles Depict Challenges of Love
The artist's first solo exhibition at Athens' Dio Haria gallery.
---
Serbian artist Maja Djordjevic will hold her first solo exhibition at Dio Horia gallery in Athens this month. Since her first major residency project at Mykonos' Dio Horia in 2015, Djordjevic has continued to explore themes of voyeurism, portraiture and the public exposure of private experiences. For "I Am Always a Different Person," Djordjevic works across mediums to portray "Love and all of Life's challenges" in a colorful, almost child-like way.
The upcoming exhibition showcases Djordjevic's unique artistic style of copying the shapes and colors of computer doodles. The central work of "I Am Always a Different Person" is a painting of the same name, depicting Djordjevic's blonde alter ego holding her head upside down in her hands. Drawing from her own emotional experiences, the work portrays love as a dangerous condition that creates a feeling "like nothing else on earth." Ancient Greek columns and exercise weights represent the constant effort needed to maintain oneself under love's realistic conditions. Two large sculptural works depict a couple courting each other with flowers, focusing on questions of absence and desire in a relationship.
Other highlights of the exhibition include a series of small-scale portraits of girls in different emotional states. Basic diary entries of text complement each piece, copied from Djordjevic's own journals. As she is not a native English speaker, the texts contain grammatical and spelling errors the artist unconsciously makes. "I Am Always a Different Person" invites viewers to feel, perceive and experience love, while confronting the challenges, fear and ephermality of sentiments that come with the emotion.
Take a look at select works from the exhibition above. "I Am Always a Different Person" will be on view to the public beginning November 29.
Dio Horia Athens
Faros, Olimpionikon 220 & Likourgou
Neo Psychiko, Athina 154 51, Greece
Elsewhere, the first-ever Museum of Graffiti will open in Miami's Wynwood District.