J. Cole Teases New Album With Satirical Political Ad
As showcased during the artist's set at Day N Vegas festival.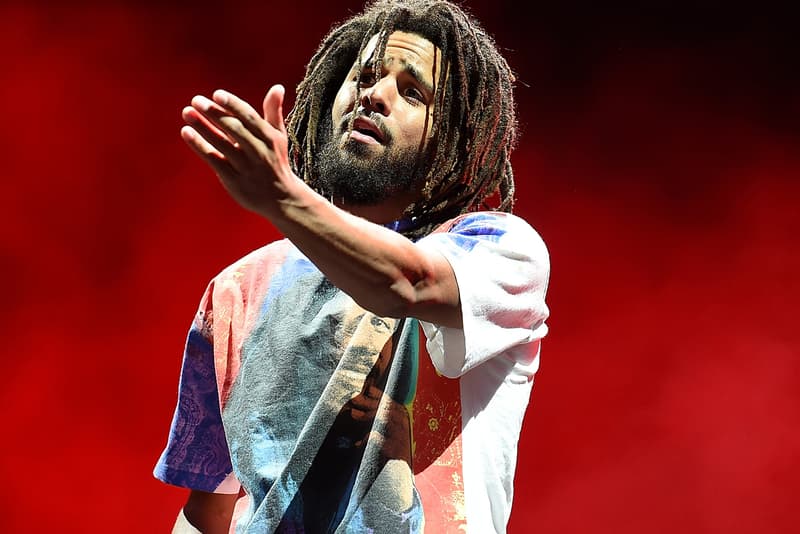 Over the weekend at Day N Vegas festival, J. Cole teased the release of his sixth studio project in a satirical political ad. The Dreamville frontman played the video during his show, which features various footage of civilians, protestors, police, and lawmakers, before showcasing the rapper patriotically overlaid with an American flag.
The video stays in line with much of the political campaign videos that have overtaken TV advertisements in recent times as candidates rev their engines ahead of the 2020 presidential elections. Following suit, a narrator speaks over the video, stating "It seems like sh*t is all f*cked up. The country needs a hero to turn to in these turbulent times. Jermaine Cole is that hero." The narrator further notes that Cole is "a man whose humility knows no bounds. A man whose pen is so potent, each word of his verses reportedly cost $2,000. We need someone with big ideas and bold solutions…An expert in diplomacy. A candidate who can heal the intergenerational war…There is only one answer, one true unifier to heal the country. Make your voice heard. Vote for The Fall Off in 2020."
While the message itself remains rather cryptic in its intentions, many believe it to be J. Cole's. album announcement. The Fall Off has long been expected to be the artist's follow-up to 2018's KOD, which concluded with the song "1985 (Intro to 'The Fall Off').
Watch the political campaign ad for The Fall Off below.
For more music news, Frank Ocean just debuted an Arca remix for his recently teased "Little Demon" track featuring Skepta.
An important message from @Dreamville
The Fall Off 2020 @JColeNC pic.twitter.com/Zwl308gsb8

— ????? ⓥ✨ (@_watermells) November 2, 2019