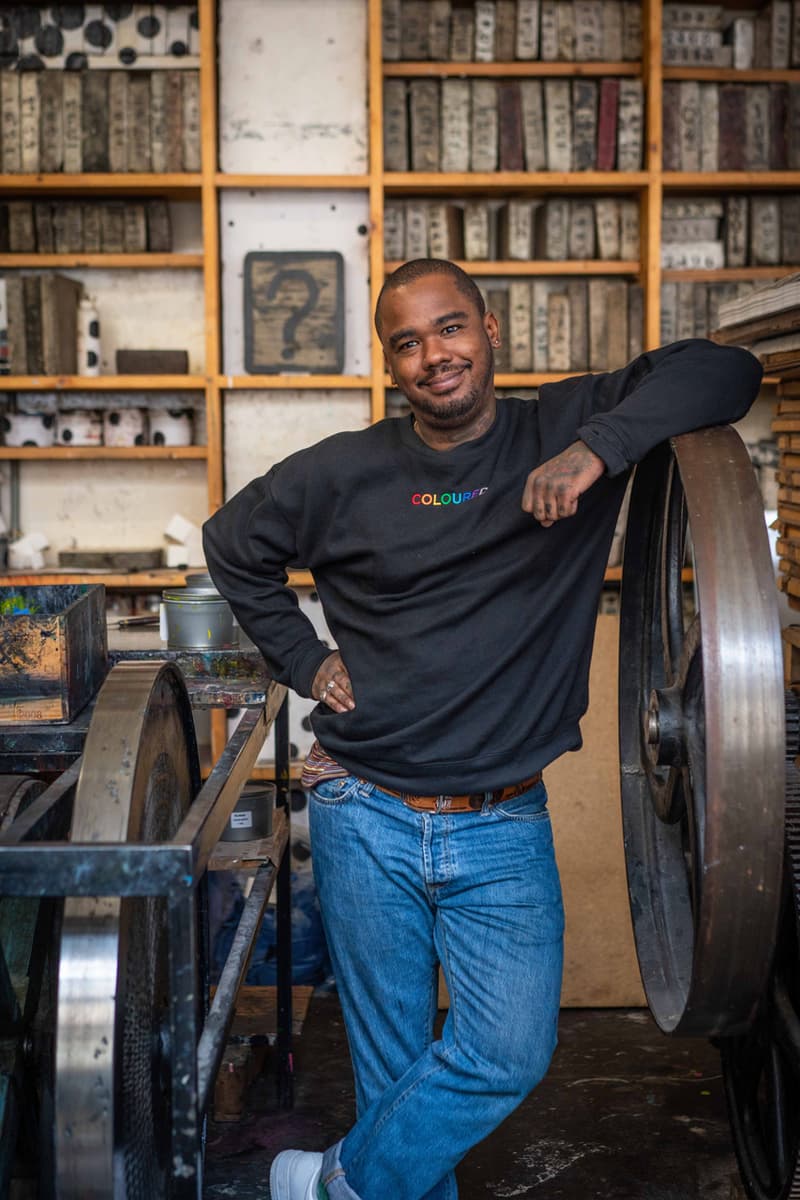 1 of 6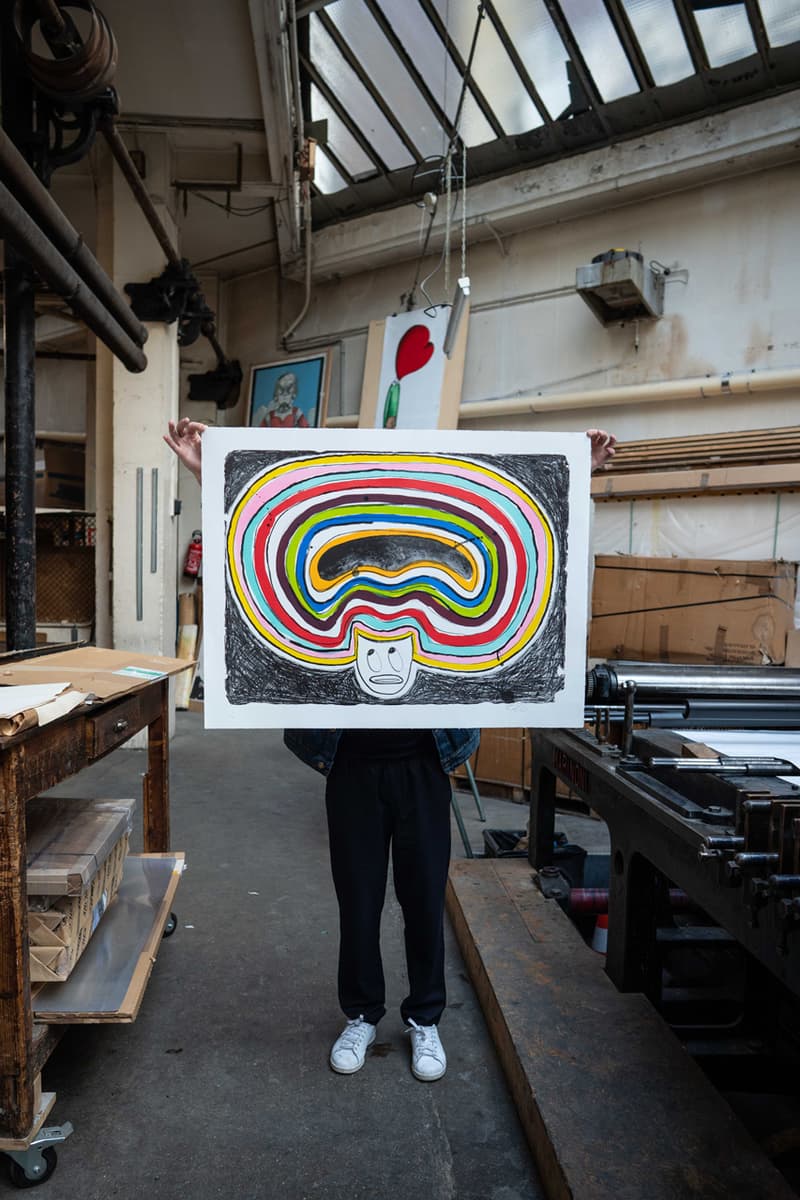 2 of 6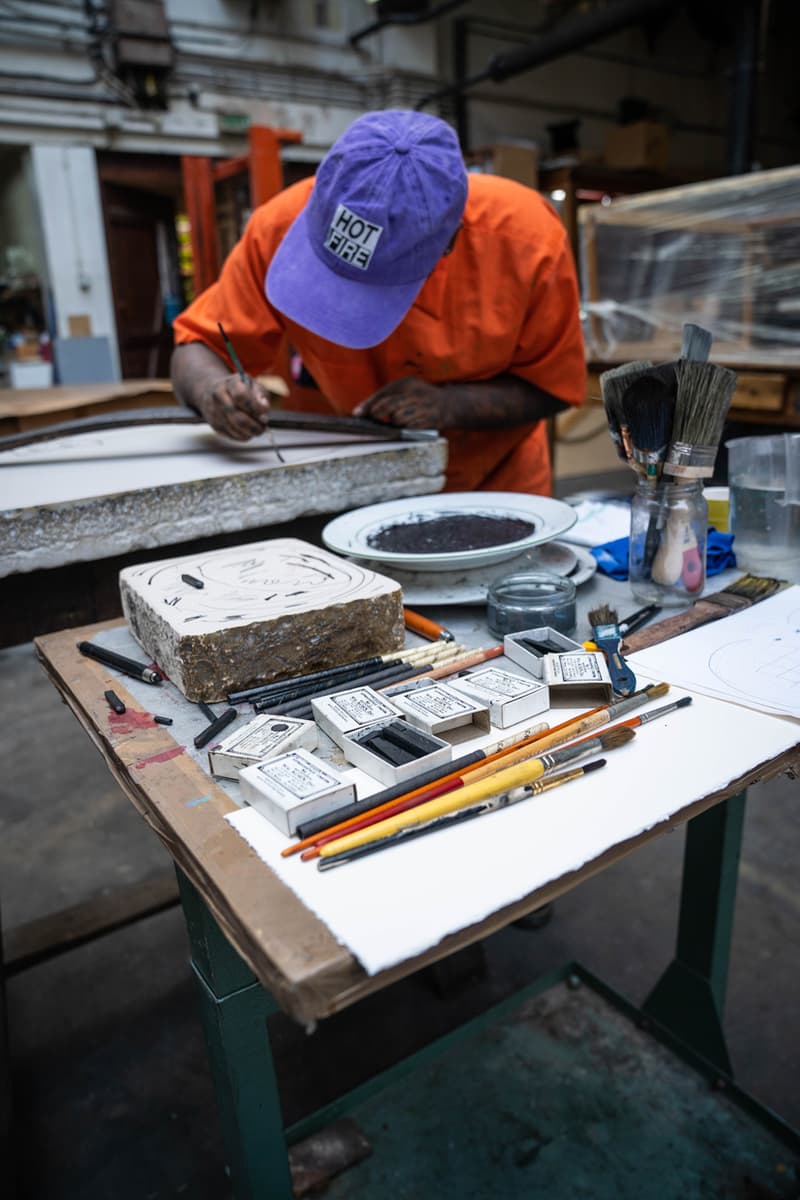 3 of 6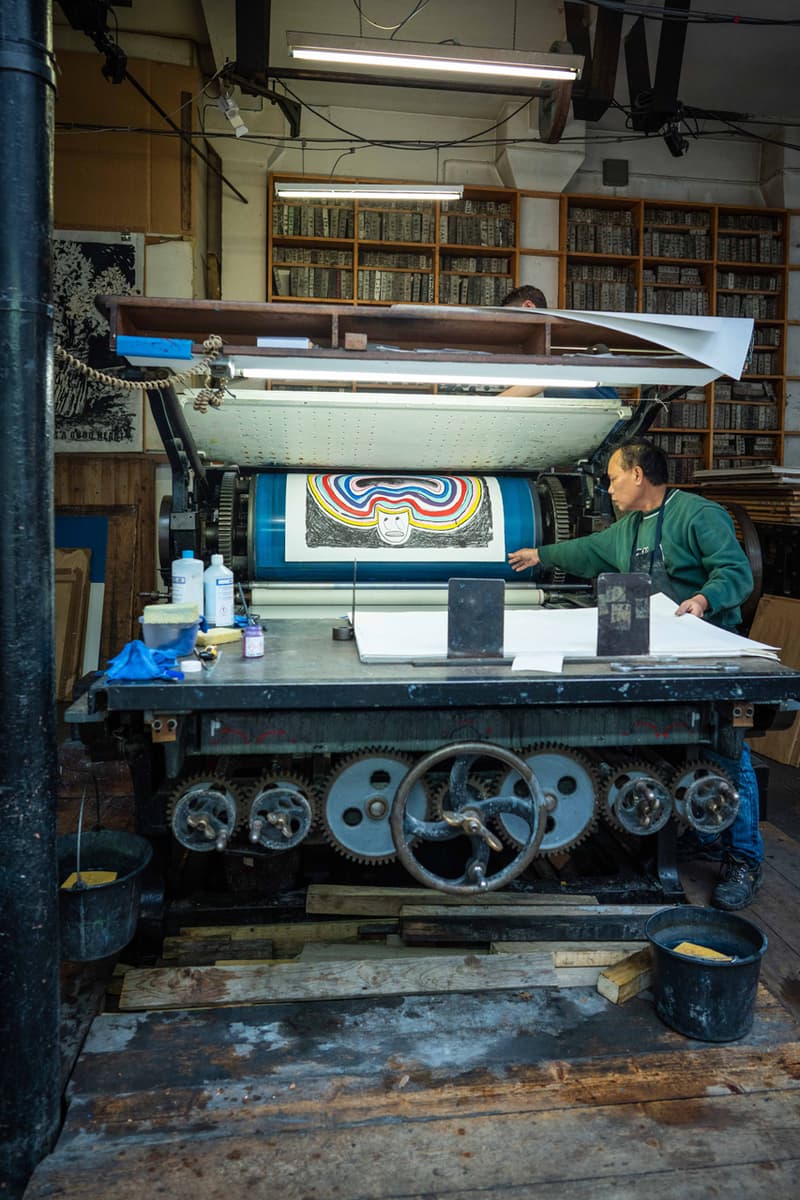 4 of 6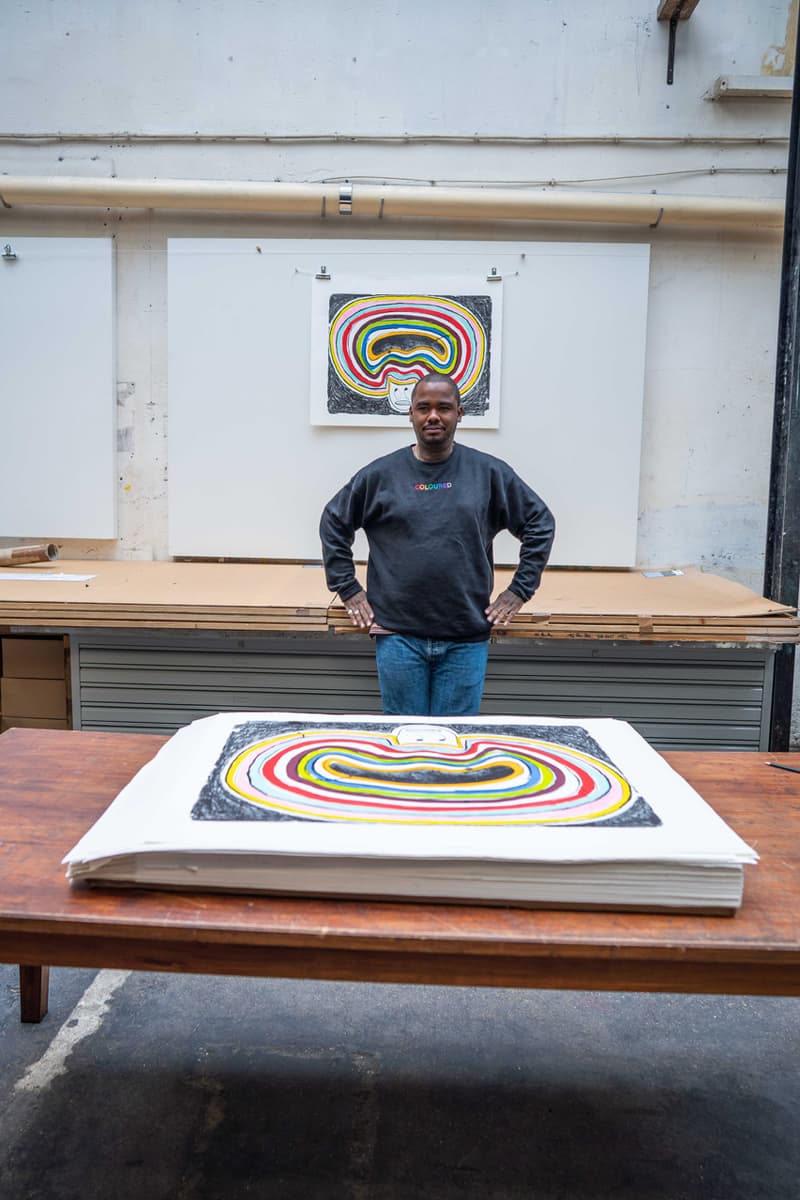 5 of 6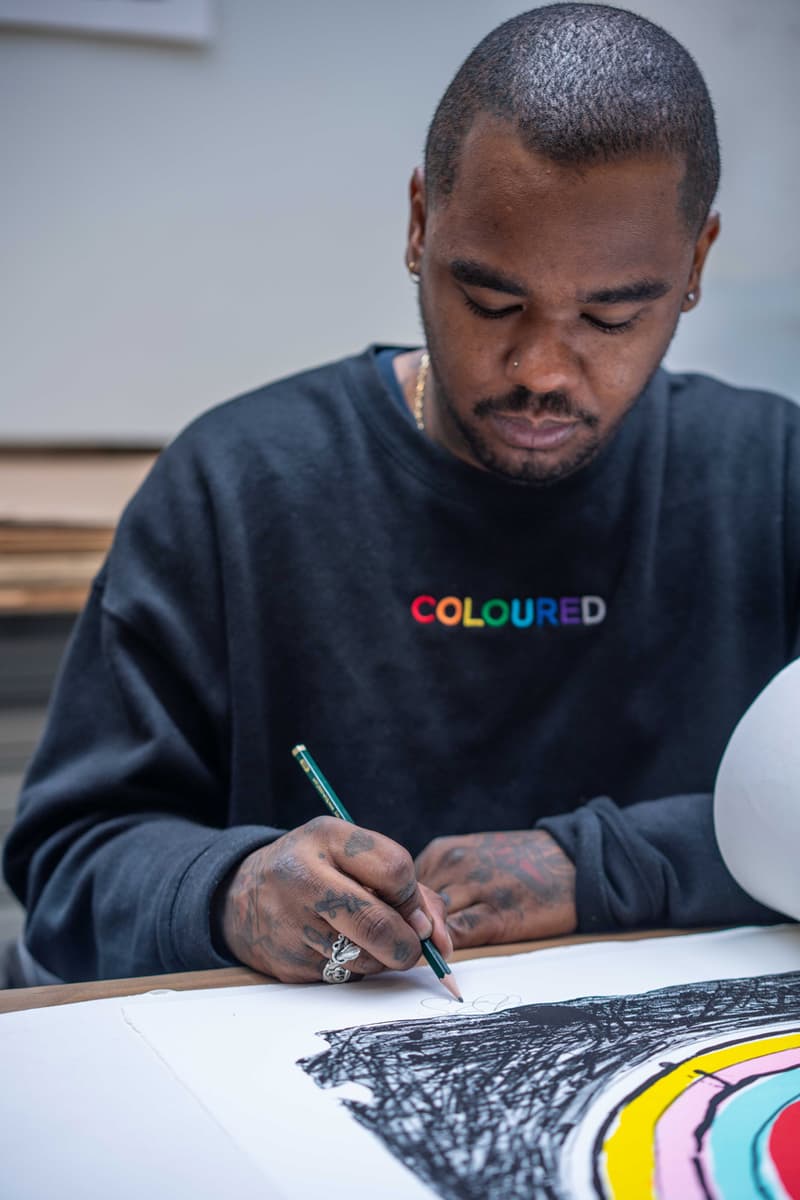 6 of 6
Devin Troy Strother to Launch Introspective 'Heavy Is The Head That Wears The Afro' Lithograph
In collaboration with Print Them All and Ruttkowski;68 gallery.
---
Los Angeles-based artist Devin Troy Strother recently held a solo exhibition entitled "Lignes Noires" at Ruttkowski;68 gallery in Paris. To celebrate the show, Strother is releasing a print, 'Heavy Is The Head That Wears The Afro,' in collaboration with the gallery and Print Them All.
While his works approach racial and societal issues in a personal way, they revel "in an abundant creativity, melding the cynical voice of irony with a purist belief in beauty that, together, act to overcome that conflict." Strother first presented 'Heavy Is The Head That Wears The Afro' as a painting at his solo show. While his work is primarily based off of mixed-media, he describes the work as his "first straight painting," as it is removed from any aspects of collage and signals a new stylistic direction for the artist.
The lithograph showcases Strother's spontaneous style and cartoon-like figures. He depicts a person with rainbow hair — a color scheme dominant throughout his work — that fills the print and directs the viewer's attention to the significance of this personal characteristic. "Also, there is a lot of blackface motifs in a lot of my works," Strother explains. "In the new works, it's still there but it's void of colors on the face, like a kind of post-racial era, 'transracial.' I'm trying to take out the race, it's still there, but it's not the total focus."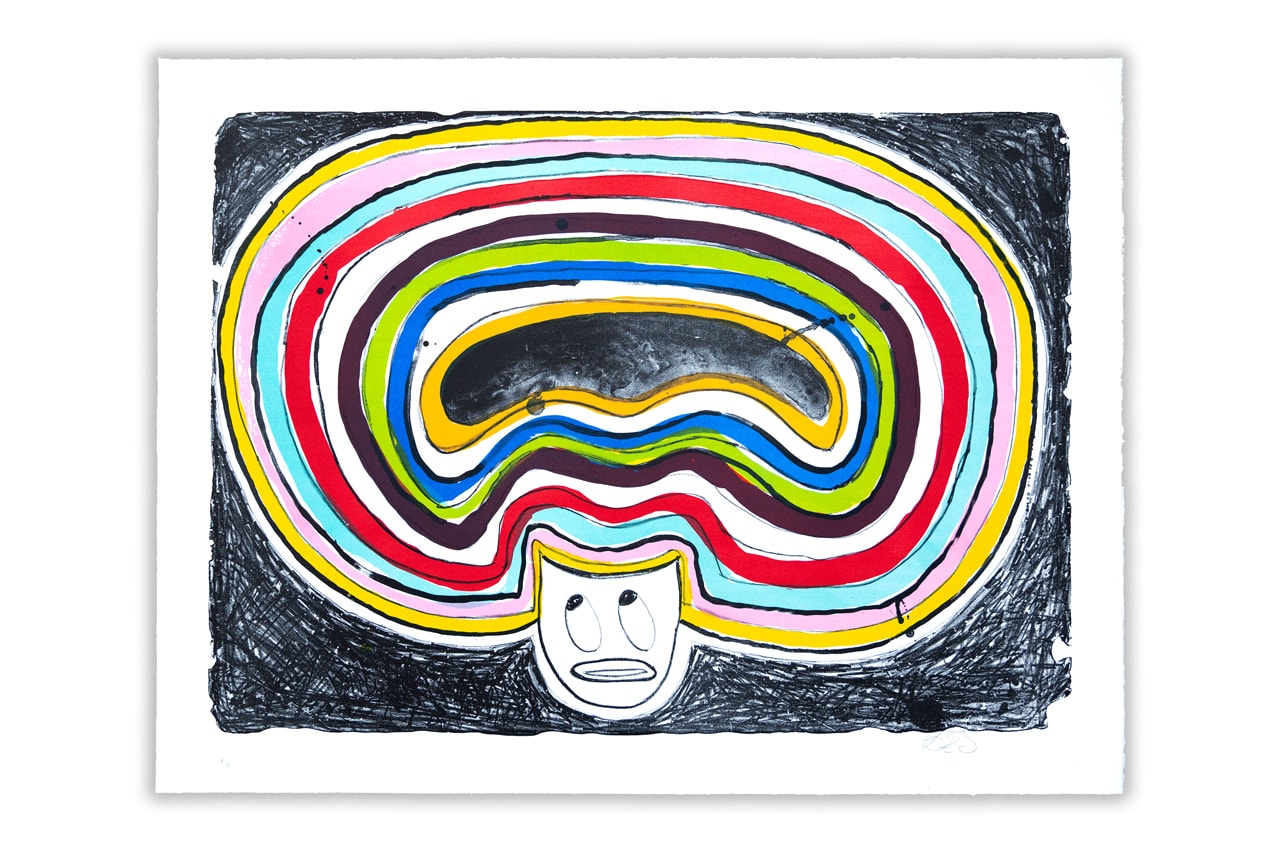 'Heavy Is The Head That Wears The Afro' will release in an edition of 99 on Print Them All's website at 12 p.m. EST on November 21. The signed, numbered and stamped lithographs will be available to purchase for £570 (approx. $728 USD).
In other art-related news, Gilles Barbier is holding his "Laughing at Clouds" exhibition at The Chimney in Brooklyn, New York.