UPS Becomes First Government-Approved Company to Operate a Drone Airline
Beating out Alphabet's Wing, Amazon Air and Uber Eats.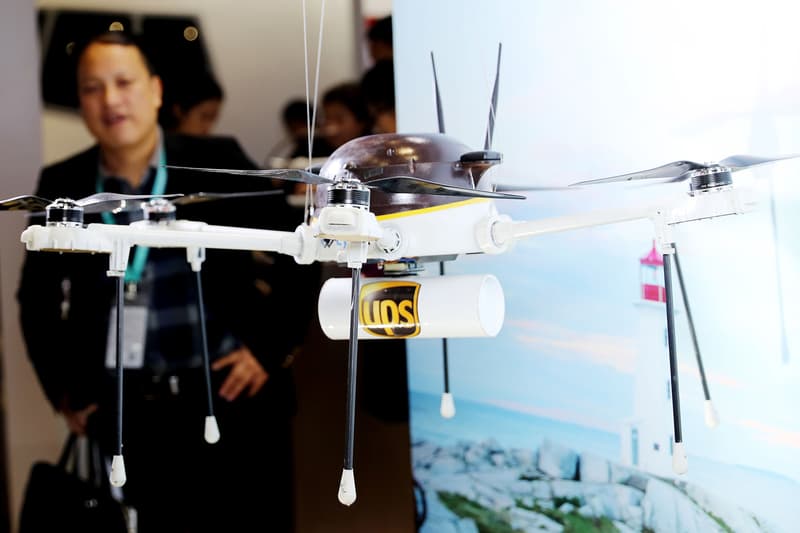 American package delivery company UPS has become the first company to get the green light from the government to operate a drone airline.
According to the Federal Aviation Administration, drones used by delivery companies will also need government evaluation, much like commercial airlines. Because of this, UPS's drone delivery subsidiary UPS Flight Forward had applied for permission to the FAA earlier in July, and now the agency has granted the company a Part 135 Standard certification. With the certification, UPS is able to fly as many drones as it wants, beyond a pilot's visual line of sight, and carry cargo weighing more than 55 pounds. They'll also be able to fly drones at night. However, before putting it into commercial use for its normal courier services, UPS will first be building a drone delivery network for various hospital campuses across the United States.
Most significantly, UPS is the first company to be granted full Part 135 Standard certification. Alphabet's Wing program has so far only received a Part 135 Single pilot air carrier certificate — meaning only a single Wing employee can fly the drones instead of the company itself — while Amazon Air and Uber Eats have yet to receive any certification at all.
For more tech news, Tesla has acquired a computer vision startup in hopes to boost its car automation technology.
#UPS makes history again! Today we become the 1st company to gain full approval to operate a drone airline. Check out this video for more about UPS Flight Forward. #Growth #Technology #UPSFleet pic.twitter.com/KRJHejTdQ9

— UPSers (@UPSers) October 1, 2019