Tesla Stock Prices Surge Following Positive Third Quarter Results
Despite lower-than-expected revenue.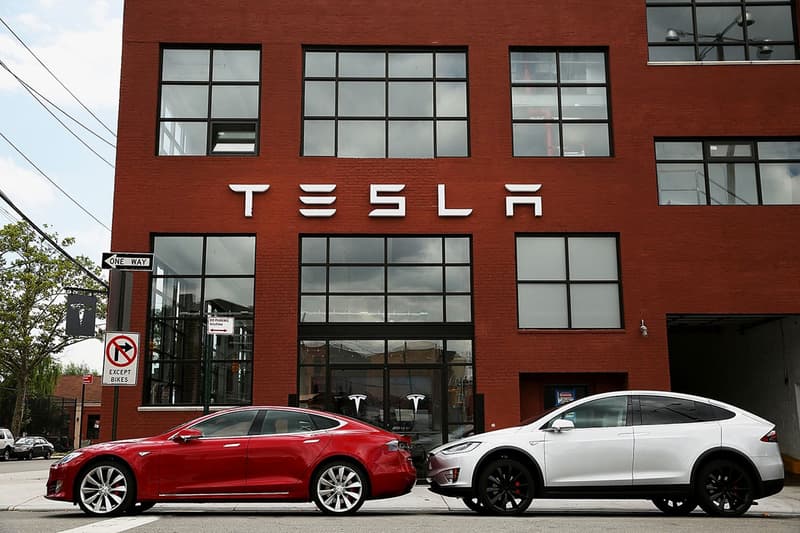 Tesla stock prices saw a surge in value after the company announced its third quarter profit and better-than-expected delivery numbers.
While industry analysts predicted a loss of 42 cents per share for the quarter, Elon Musk's company earned a profit of $1.86 USD per share. Delivery numbers of its EVs also exceeded expectations: 79,600 Model 3 cars were delivered during the period, surpassing the estimated 79,470. The company claims that it is now on track to deliver — and even "highly confident" to exceed — 360,000 cars in 2019.
The quarterly results were announced along with the news that the company is now producing its EVs at its Shanghai Gigafactory on a trial basis: "We have cleared initial milestones toward our manufacturing license and are working towards finalizing the license and meeting other governmental requirements before we begin ramping production and delivery of vehicles from Shanghai," said a statement from Tesla. Tesla's report showed 97,000 cars delivered in the third quarter, 79,600 of them were Model 3 vehicles. The New York Times also reports that Tesla plans to push its manufacturing timeline for its upcoming vehicle, the Model Y, up by around six months. Elon Musk is already confident in the Model Y, predicting that it will outperform the sales of Tesla's current vehicles combined. The combined effect of the announcements led to a surge of 21 percent in stock price during after-hours trading, moving above $307 USD.
Despite these results, revenue for the company nonetheless dropped by nearly 8 percent to $6.30 billion USD during the third quarter, compared to the projected $6.33 billion USD by industry experts.
For more automotive news, Ferrari has opened its first Tailor Made Center in the US, based in New York City.
Tesla Q3 results:

- Shanghai Giga ahead of schedule
- Model Y ahead of schedule
- Solar installs +48% from Q2
- GAAP profitable
- Positive free cash flow

— Elon Musk (@elonmusk) October 23, 2019