Tekashi 6ix9ine Reportedly Signs $10M USD Record Deal in Prison
As he awaits sentencing for racketeering and firearms charges.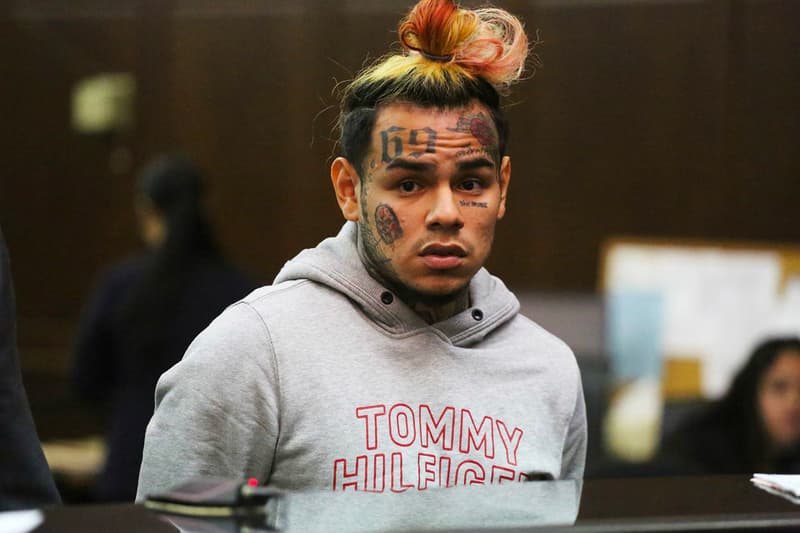 As reported by TMZ and confirmed by Billboard, Tekashi 6ix9ine has signed a record deal in prison that is allegedly worth $10m USD.
The contract supposedly includes two albums, with one being recorded in English and another in Spanish. The controversial rapper signed the deal with his former label 10K Projects while he currently awaits sentencing on his racketeering and firearms charges.
News of 6ix9ine signing the record deal follows months of negotiation surrounding the rapper's mandatory minimum sentence of 47 years, which has since been in the discussion of receiving a reduction after he pleaded guilty to a number of charges. 6ix9ine cut a deal with prosecutors by offering full cooperation into the investigation of his former cohorts, which may lead to a reduction of his sentence that is set to be decided on December 18, 2019.
In case you missed it, here is the latest on the 6ix9ine case.