Lamborghini Reportedly Working on Track-Only Aventador SVR
The third "Raging Bull" to wear the coveted badge.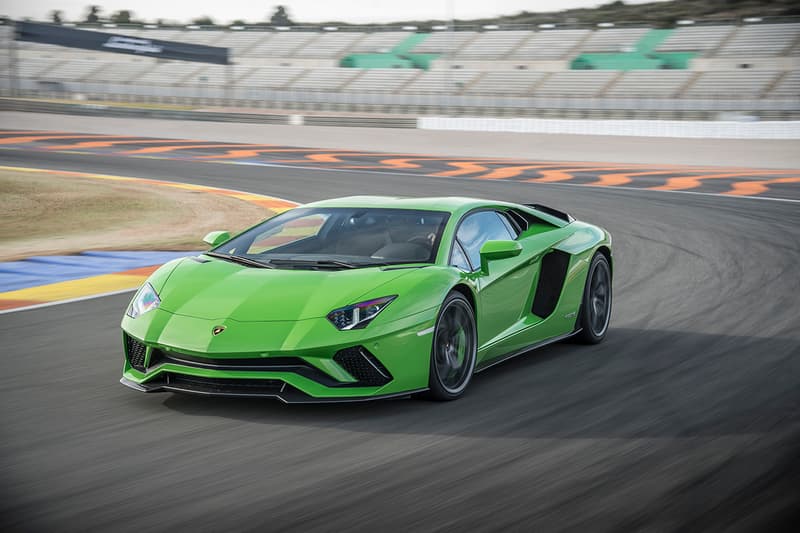 Rumors are circulating that Lamborghini could be working on a track-only iteration of its flagship supercar, the Aventador. The naturally-aspirated V12 engine is speculated to deliver 830 BHP and this limited-edition offering will wear the manufacturer's coveted SVR badge.
As Autoblog reports, a poster on McLaren Life and The Supercar Blog have said that Lamborghini is preparing a limited run of Aventador SVRs to be released for the end of 2021. User Champagne612 said they were "Going to spec next week and test drive the SVR V12 track version of AV." Supposedly there will be just 40 examples of this track-going version, each pumping out 60 BHP more than the SVJ.
Lamborghini has only ever made two SVR models in its lifetime — the one-of-one 1968 Miura Jota SVR and the limited-to-31 Diablo SV-R from 1996. No word has been said yet as of how Lamborghini will distribute these reported Aventador SVRs, or if it will follow suit of Ferrari's FXX-K program or go for something more mainstream. But there are rumors it could be looking to develop the SVR for the soon-opening hypercar class at the World Endurance Championship. If this is true, Lamborghini will have to follow a number of rules and regulations in order to compete. Stay tuned to HYPBEAST for updates.
In other automotive news, check out BMW's all-new M8 Gran Coupe.