Authentic Brands Officially Makes $271 Million USD Bid to Purchase Barneys (UPDATE)
Other companies will be allowed to counterbid until October 22.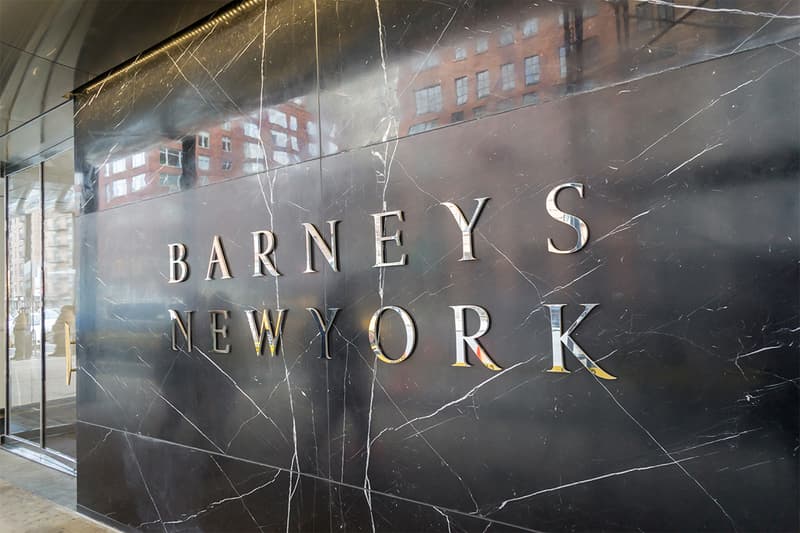 UPDATE (October 17, 2019): According to an official court filing, Authentic Brands Group (with the help of investment bank B. Riley Financial) has officially reached an initial deal with Barneys to purchase the luxury department store chain's assets for around $271.4 million USD in cash.
According to New York Post, the bid is currently classified as a "stalking horse" bid – a starting point amount that other interested parties must outbid by a specific date. In this case, other bidders will need to surpass Authentic Brands' bid by October 22 if they wish to purchase Barneys. If another bid is received, an auction will be held until October 24. If no other bids are made by the October 22 deadline, the deal with Authentic Brands will officially move forward.
Authentic Brands has reportedly been in talks with landlords to keep a few Barneys stores open should the deal go through. It also appears as though the initial terms of the proposed deal we previously reported on below, including a Barneys licensing deal between Authentic Brands and Saks Fifth Avenue's owner Hudson's Bay Co., remain a possibility.
Following the stalking horse deal, the Wall Street Journal reported that Barneys is still actively pursuing other options. According to various reports, one of those options could be a potential deal with a group led by Kith Co-Founder Sam Ben-Avraham. Keep it locked here for more information once October 22 rolls around.
Original Story (October 15, 2019): Back in August, luxury department-store chain Barneys officially filed for Chapter 11 bankruptcy protection. Even though the company needed to shut down 15 out of its 22 stores as a result, it announced through an Instagram campaign that "Barneys is here to stay." There may be truth in that statement, as the company is close to securing a $270 million USD deal with Authentic Brands, parent company of Volcom, Aéropostale and more.
According to The Fashion Law and Reuters, the multi-faceted deal would require Barneys to keep a few retail stores open, including its flagship store in Manhattan, as well as its Beverly Hills location.
In addition, if the deal between Barneys and Authentic Brands actually does go through, Authentic Brands is reportedly planning to license the Barneys name to Saks Fifth Avenue's owner Hudson's Bay Co. If Authentic Brands ends up trading Barneys trademark rights to Hudson's Bay Co., Saks Fifth Avenue would legally be able to use any of Barneys' trademarks on certain products for a set period of time. According to The Wall Street Journal, Saks is already "in discussions to open Barneys departments in some of its stores and take over Barneys' website." In return, Authentic Brands would likely see reoccurring royalties from sales.
Nothing has been confirmed yet surrounding the deal, as all parties involved have declined to comment. Stay tuned as more information arises, likely following Barneys' bankruptcy-court auction later this month.
Elsewhere in business news, WeWork plans to cut 2,000 employees following its IPO disaster.