Nike Sells Hurley After 17 Years
Licensing, branding and marketing specialist Bluestar Alliance LLC acquires the surf brand.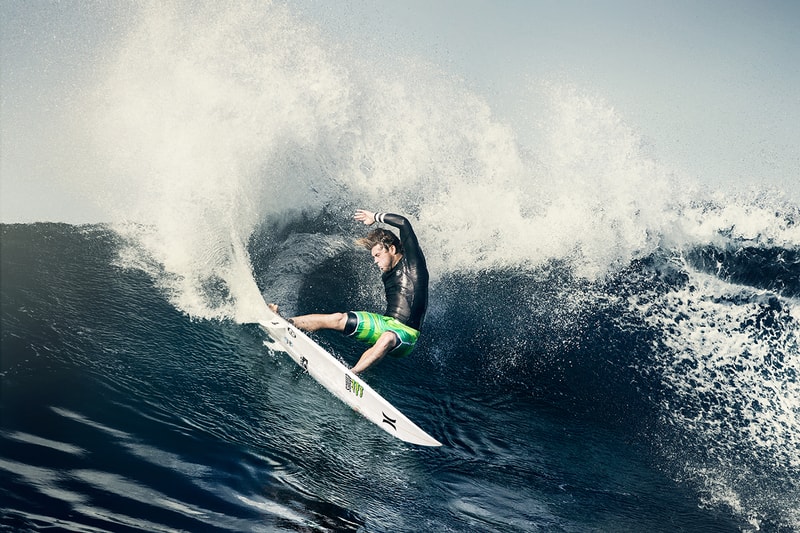 Nike has been going through a lot of restructuring lately, most notably with the stepping down of CEO Mark Parker. Now, the sportswear giant has made a deal to sell surf and skate brand Hurley after 17 years of owning the company. Licensing, branding and marketing specialist Bluestar Alliance LLC. will be taking over Hurley in the near future, likely in December.
More details surrounding the sale haven't been disclosed yet, but Nike did state in a press release that the reason behind the move is based on its upcoming shift in retail strategy. "As we drive increasingly more targeted investment and focused growth through Nike's Consumer Direct Offense, this change in ownership will allow sharper focus and intentional investment in Hurley's growth potential," said Nike's President of Categories and Product Michael Spillane in the announcement.
Nike's more targeted focus on its "Consumer Direct Offense" falls in line with its decision to replace Parker with John Donahoe, an experienced digital retail executive and former eBay CEO. The company has already alluded to a Nike-specific digital overhaul with Donahoe's lead, and cutting Hurley loose at this time would allow it to prepare for next steps.
Hurley joins Bluestar's long list of brands and retailers, including bebe, Brookstone and Limited Too, among others.
Nike also recently issued its fourth lawsuit against Skechers asking the footwear company to stop making Air Max-inspired sneakers.