NCAA Allowing Athletes to Profit From Name, Image and Likeness
A new tide in college athletics.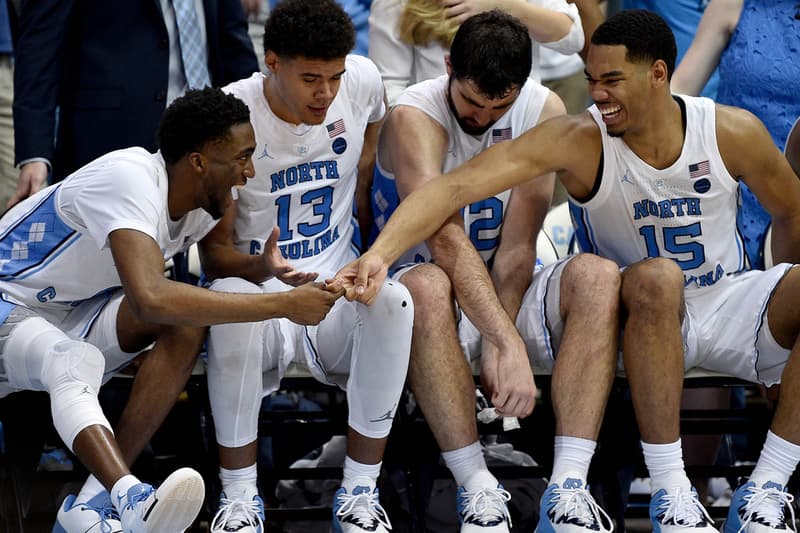 On Tuesday the NCAA Board of Governors voted unanimously to allow student-athletes to be paid for the use of their name, image and likeness once its three divisions decide on rules for such opportunities, reports USA Today Sports. The updated rules and polices are expected to be implemented by January 2021.
"We must embrace change to provide the best possible experience for college athletes," Michael V. Drake, board chair and Ohio State University president, said in a statement. "Additional flexibility in this area can and must continue to support college sports as a part of higher education. This modernization for the future is a natural extension of the numerous steps NCAA members have taken in recent years to improve support for student-athletes, including full cost of attendance and guaranteed scholarships."
Following the meeting in Atlanta, NCAA President Mark Emmert shared, "In creating a system for allowing students to take advantage of name, image and likeness, one of the biggest concerns the working group has spent a lot of time on — and is going to keep spending time on — is how do you allow liberalization and not have it just become part of the recruiting wars? That's going to be one of the biggest challenges in coming up with real bylaws."
In May, the NCAA appointed a working group comprised of members from their three divisions to determine if their stance on preventing athletes from benefiting off their likeness needed to be changed. The new move comes after California passed a Fair Pay to Play Act, which would go into effect in 2023. This California law will allow college athletes in the state to sign endorsement deals and licensing contracts. However this bill forbids them from getting paid directly by their school.
LeBron James weighed in on Tuesday as well, tweeting that it's "a beautiful day for all college athletes going forward from this day on!" Let us know your thoughts in the comment section below.
In more sports-related news, Kawhi Leonard files trademark application for "What it do baby."
Its a beautiful day for all college athletes going forward from this day on! Thank you guys for allowing me to bring more light to it. I'm so proud of the team at @uninterrupted bringing focus on this and to everyone who has been fighting this fight. Not a victory but a start! ??

— LeBron James (@KingJames) October 29, 2019