Joaquin Phoenix Thinks It's Good People Are Reacting Strongly to 'Joker' (UPDATE)
"I didn't imagine that it would be smooth sailing."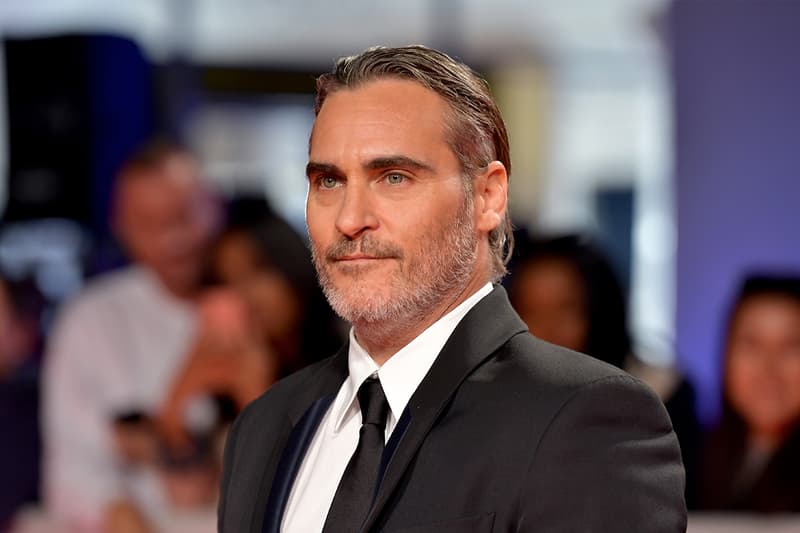 UPDATE (October 2, 2019): In a recent interview with Vanity Fair, Joaquin Phoenix has once again addressed certain issues relating to his upcoming film Joker, a title that has stirred a significant amount of controversy over the past few weeks. "I didn't imagine that it would be smooth sailing," the actor said. "It's a difficult film. In some ways, it's good that people are having a strong reaction to it." Phoenix explains that film itself is open to various interpretations: "You can either say here's somebody who, like everybody, needed to be heard and understood and to have a voice," said Phoenix. "Or you can say this is somebody that disproportionately needs a large quantity of people to be fixated on him. His satisfaction comes as he stands in amongst the madness."
Adding to that, the actor said that the film is a good reminder and catalyst for discussions about violence and the effect of society ostracizing people: "I was going through [the script] and I realized, I said, 'Well, why would we make something, like, where you sympathize or empathize with this villain?' It's like, because that's what we have to do. It's so easy for us to — we want the simple answers, we want to vilify people. It allows us to feel good if we can identify that as evil. 'Well, I'm not racist 'cause I don't have a Confederate flag or go with this protest.' It allows us to feel that way, but that's not healthy because we're not really examining our inherent racism that most white people have, certainly. Or whatever it may be."
---
ORIGINAL STORY (September 23, 2019): Joker lead actor Joaquin Phoenix walked out during a recent interview with The Telegraph when he was presented with a question regarding the upcoming film's potential influence on violence in the real world.
The new origin story of Batman's archnemesis puts Phoenix in the shoes of Arthur Fleck, a struggling comedian who becomes tragically ostracized by society and devolves into psychosis, becoming the eponymous villain Joker. As an R-rated film, various parts portray graphic violence, and film critic Robbie Collin asked Phoenix whether Joker "might perversely end up inspiring exactly the kind of people it's about, with potentially tragic results."
Phoenix was taken aback by this question and reportedly stormed off after replying: "Why? Why would you … ? No, no." The Grammy Award-winning actor was said to have returned an hour later after being convinced by Warner Bros. employees to complete the interview. Though he never answered the troubling question Collin had asked him before his temporary departure, Phoenix had previously acknowledged that the violence in Joker would be more "visceral and raw" compared to other superhero films, but that that was the intention: "You always want it to feel real, and you want the little violence that we have to have an impact," Phoenix said. "What happens in a lot of movies is that you get numb to it, you're killing 40,000 people, you don't feel it. While being a fictional story in a fictional world, you always want it to feel real. Everything that happens in this movie as far as violence goes, you feel it."
It's also not the first time Phoenix had walked off during an undertaking. The film's director Todd Phillips had previously revealed that the 44-year-old actor had a habit of doing the same thing on set as well: "In the middle of the scene, he'll just walk away and walk out. And the poor other actor thinks it's them and it was never them. It was always him, and he just wasn't feeling it."
Joker will hit cinemas October 4.
Elsewhere in entertainment, here are all the winners from the 2019 Emmy Awards.