Guram Gvasalia Announces Vetements Young Talent Support Schemes for 2020
Providing co-working spaces, scholarships and fashion industry advice to students.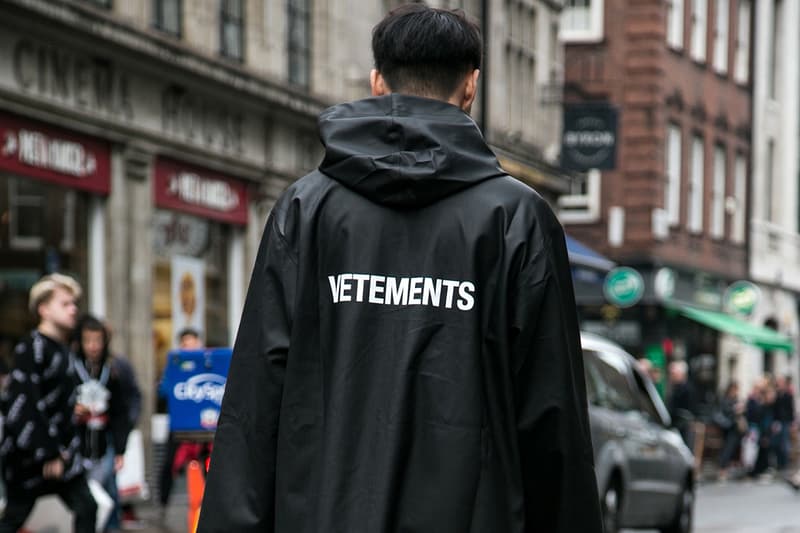 Vetements co-founder and CEO Guram Gvasalia has announced plans to launch a Vetements support scheme aiding young talent, offering scholarships and providing co-working environments. Vetements recently placed 11th in Lyst's top fashion brands rankings, confirming its continued relevance.
Following the recent departure of brother Demna Gvaslia, Guram Gvaslia spoke with Miles Socha at WWD's Apparel & Retail CEO Summit yesterday at the InterContinental New York Barclay hotel to address his plans. These include a co-working space inside the Vetements offices, traveling to schools to educate students on working within the fashion industry and offering scholarships.
Gvasalia believes that success is a collective effort, saying that "Most of the time it's probably not one person who is designing the brand. No, at the big brands, they have 60 people under the designer." He added, "You need to have the designers, the developers — it's a job that nobody really teaches about. But it is extremely important. There is hierarchy in my company that is more than a design job."
The designer continued to say, "What we do is put the right people with the right talent together in groups, and we give them the possibility to create something that is new and does not already exist — something that is young, modern and cool."
If all goes ahead, Vetements' initiatives will launch sometime next year. Gvasalia noted that the talent will not be owned by his label, but instead will act "like a big brother" by supporting and looking out for the young talent. He also said that Vetements will be expanding its company's sub-sections into standalone brands, with the likes of shoes, underwear and sunglasses becoming their own micro-businesses.
In case you missed it, read what this year's International Woolmark Prize finalists had to say to HYPEBEAST about being shortlisted.