'Forbes' Names Nipsey Hussle, Michael Jackson & More as the Top-Earning Late Celebrities of 2019
See who else made the list.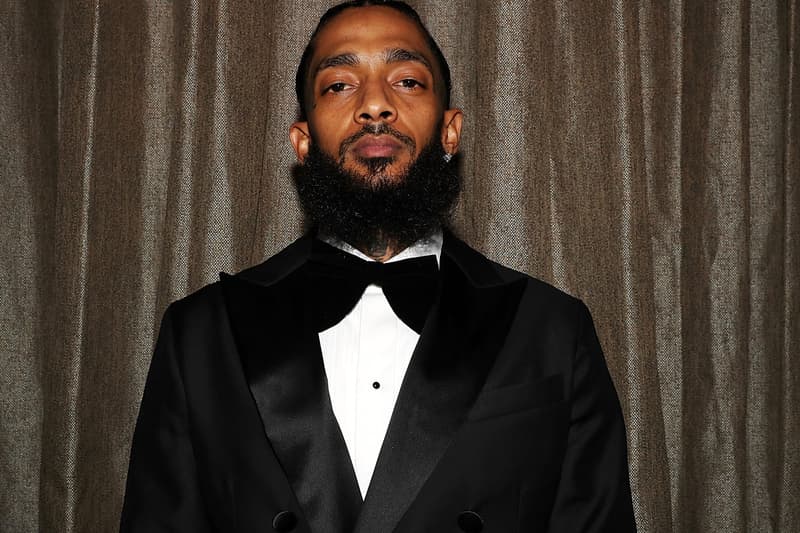 Forbes has published its annual list of the top-earning late celebrities for 2019. Filled with familiar icons that have graced the planet, the list has been topped by controversial artist Michael Jackson once again.
Over the measuring period, which spans from October 2018 through October 2019, Jackson is said to have earned $60 million USD in pretax income. This marks the King of Pop's seventh consecutive year in the top spot, reports Forbes. Additionally his proceeds keep flowing from his extensive Mijac Music catalog, a Las Vegas show and a long-term deal with Sony. Along with Jackson, nine musicians made the list of 13, up six from just a year ago. Together these musicians garnered 15.2 billion streaming spins over the past year in the U.S., up 38.5% from the prior 12 months.
Claiming the second spot is Elvis Presley with $39 million USD, who still sees over 500,000 visitors making their way over to Graceland annually. Presley will be portrayed by Austin Butler in an upcoming biopic directed by Baz Luhrmann. Rounding out the top three is Snoopy's creator Charles Schulz with $38 million USD.
Other noteworthy appearances include Nipsey Hussle and XXXTentacion with $11 million USD and $10 million USD, respectively. In total, the top 13 late celebrities of 2019 brought in $285 million, down from last year's $628 million USD. This is mostly due to Jackson's windfall of almost $300 million USD from the sale of his EMI publishing stake. Check out the top 13 and their full earnings below, and head over to Forbes for more details.
The World's Top-Earning Late Celebrities of 2019 – Earnings in USD

13. George Harrison – $9 million
12. Whitney Houston – $9.5 million
11. XXXTentacion – $10 million
10. Nipsey Hussle – $11 million
9. Prince – $12 million
8. Marilyn Monroe – $13 million
7. John Lennon – $14 million
6. Dr. Seuss – $19 million
5. Bob Marley – $20 million
4. Arnold Palmer – $30 million
3. Charles Schulz – $38 million
2. Elvis Presley – $39 million
1. Michael Jackson – $60 million
Just yesterday celebrities paid tribute to comedian and actor John Witherspoon, who passed away at 77.