Hennessey Performance Builds First 1000 BHP Jeep Gladiator MAXIMUS (UPDATE)
Only 24 will be produced.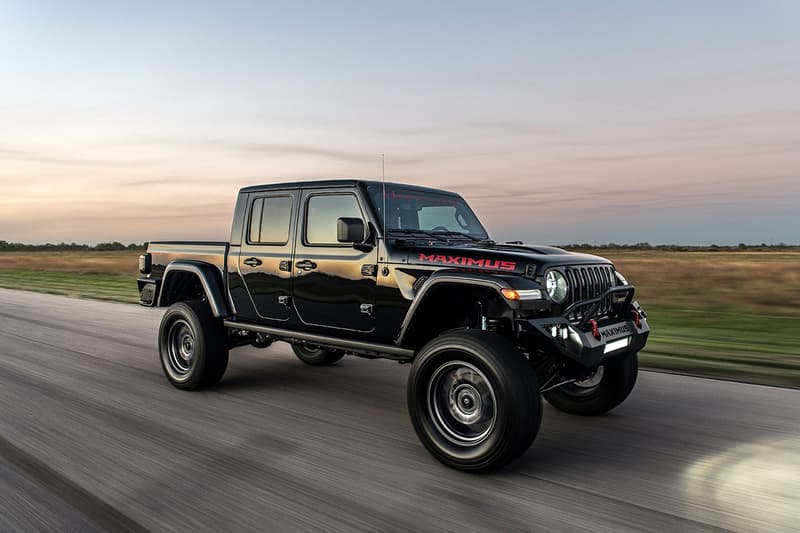 1 of 9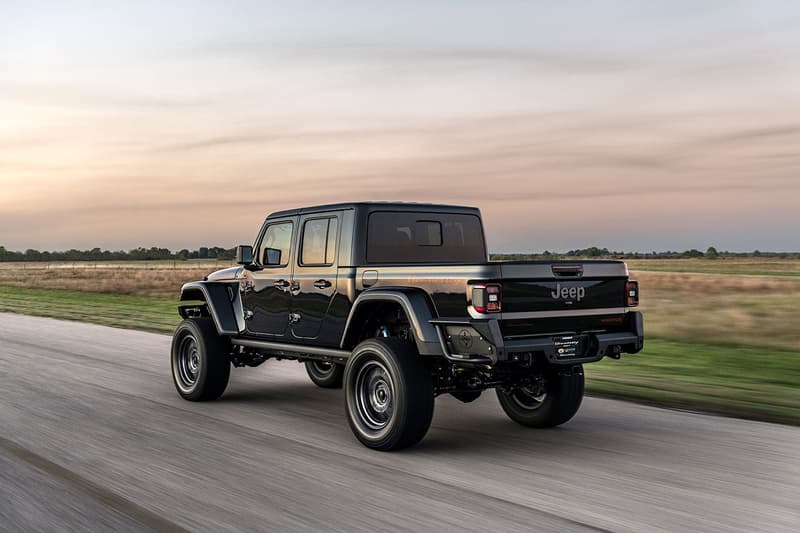 2 of 9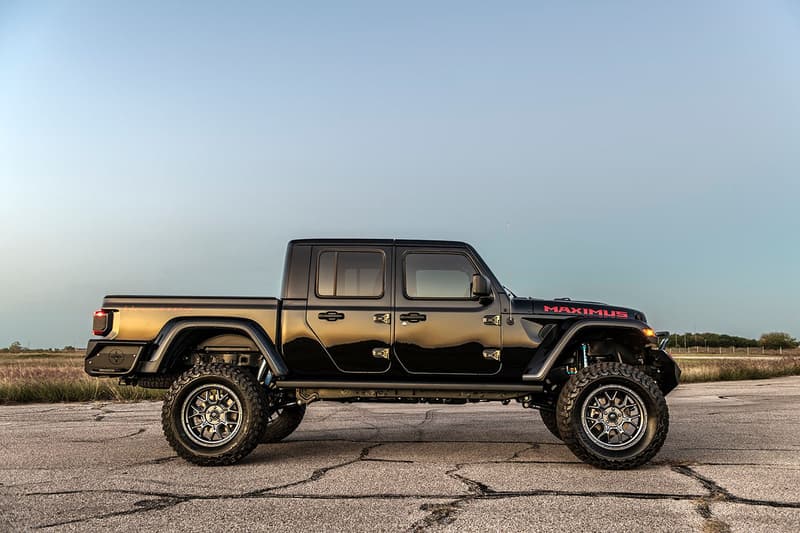 3 of 9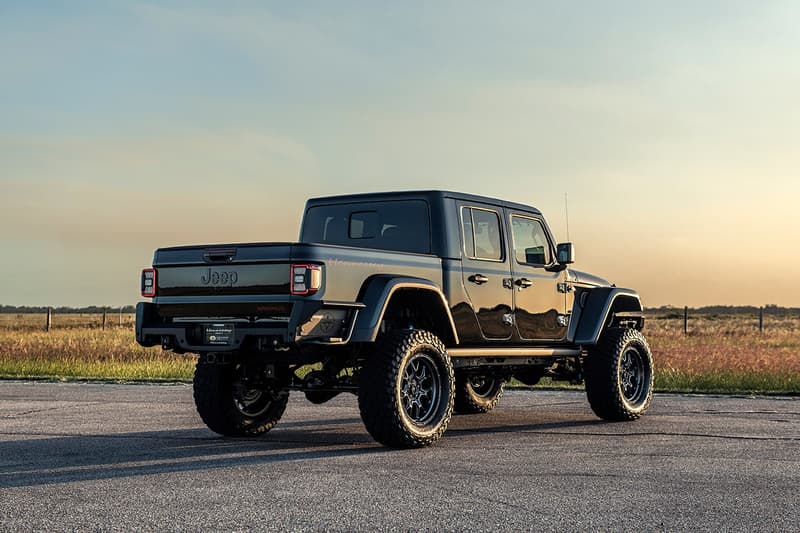 4 of 9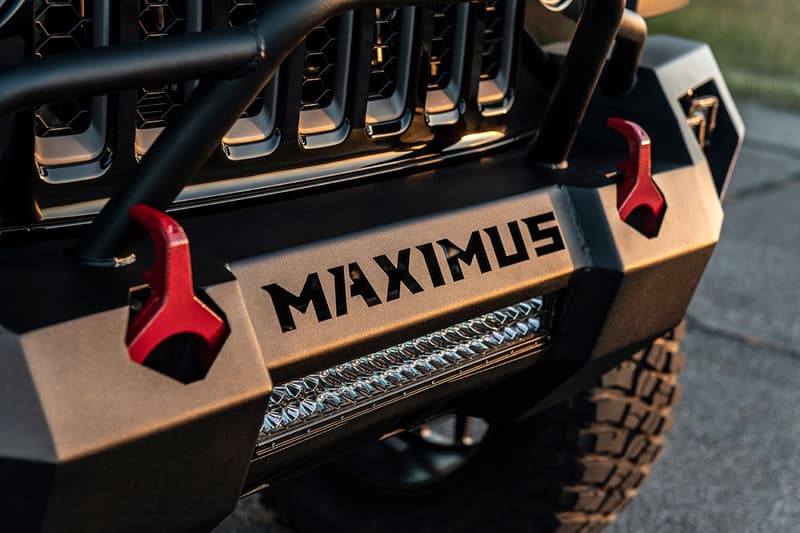 5 of 9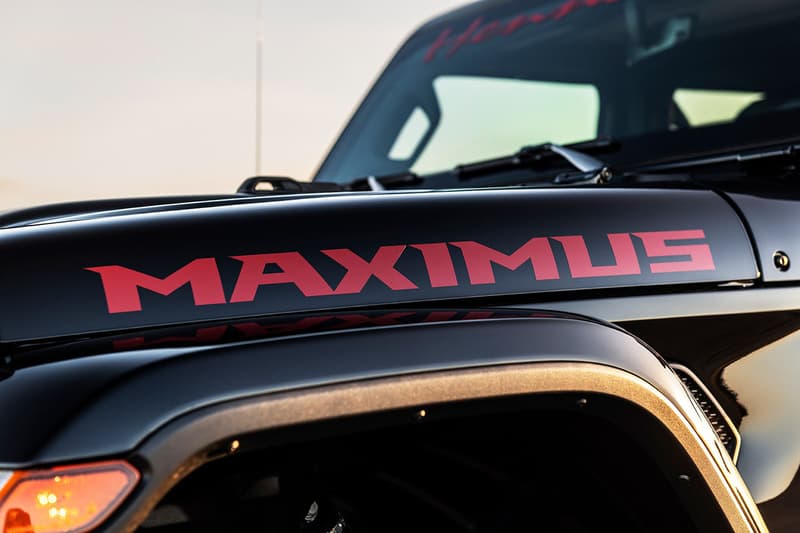 6 of 9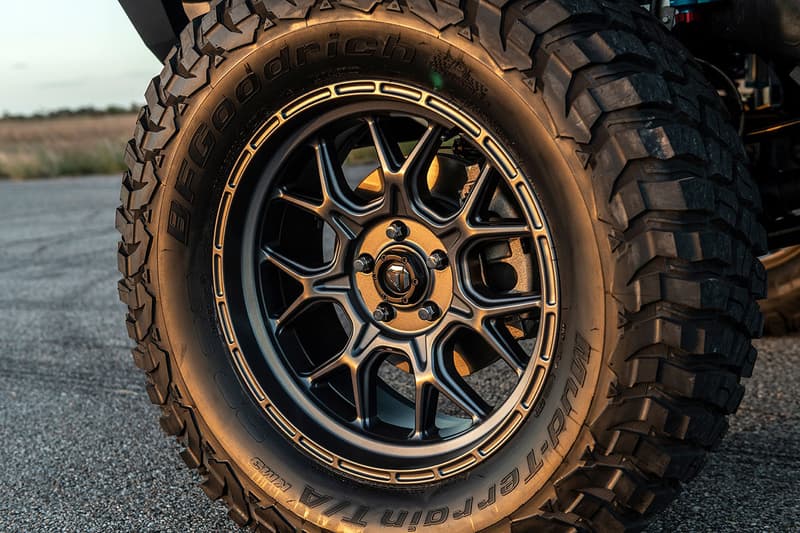 7 of 9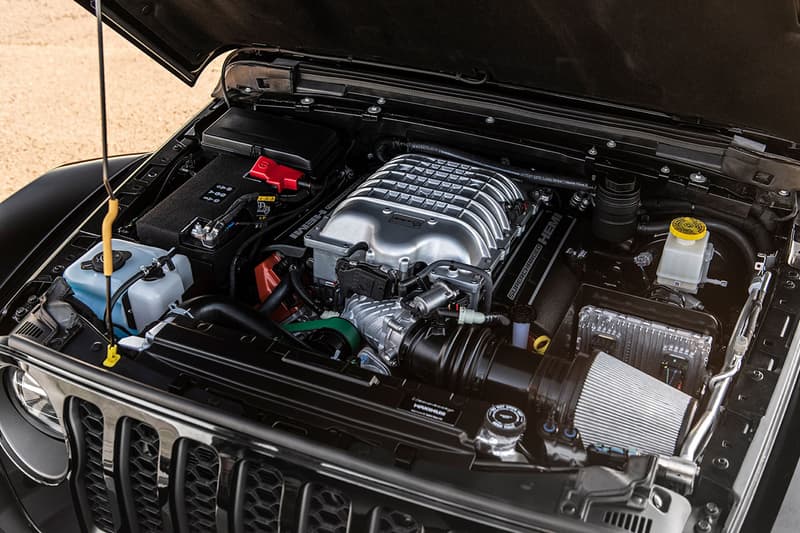 8 of 9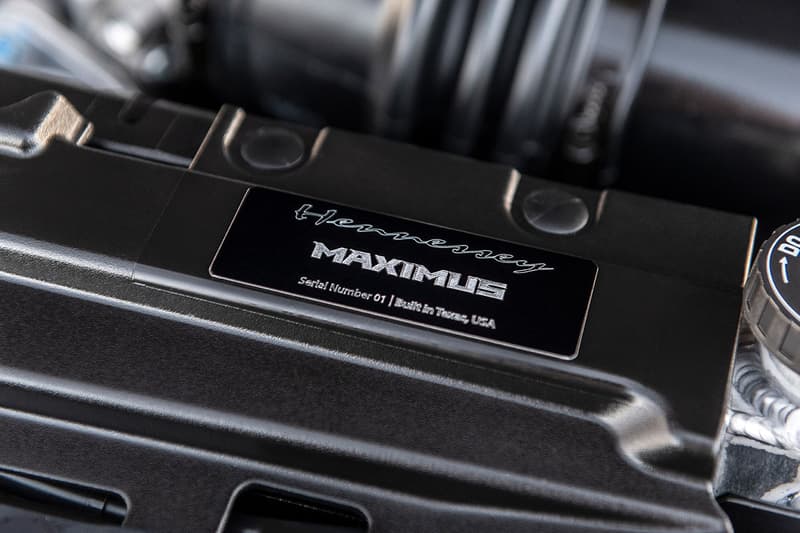 9 of 9
UPDATE: Hennessey Performance has officially unveiled its 1000 BHP Jeep Gladiator. Dubbed the MAXIMUS, this supercharged Hellcat V8 truck will be limited to just 24 editions, each being custom-built for a selection of lucky customers at $225,000 USD each.
The price includes the cost of a 2020 Jeep Gladiator truck, which is rehauled inside and out by the American tuning company. John Hennessey, founder and CEO of Hennessy Performance, said, "MAXIMUS 1000 — the name says exactly what it is: Badassery on 4-wheels. We are excited to unveil our first production MAXIMUS with the Shell Pennzoil team at the SEMA Show in Las Vegas."
Hennessy Performance's Jeep Gladiator MAXIMUS is capable of 0-60 MPH in just 3.9 seconds and is just as good off the road as it is on. It is equipped with heavy-duty off-road axles, front and rear driveshafts, a KING Off-Road Suspension System with six inches of lift, off-road tires and much more. As Hennessy said, "What other vehicle can climb to the top of Aspen Mountain with a KTM dirt bike in the back in the morning and then run 0-60 mph in 3.9 seconds at the dragstrip later the same day?"
Take a look at the official imagery in the gallery above, and find out more about the limited-to-24 Hennessy Performance Jeep Gladiator MAXIMUS online.
Original Story (June 3, 2019): American tuning company Hennessey Performance has given the Jeep Gladiator a 1000 BHP Hellcat supercharged V8. The MAXIMUS 1000 Gladiator is limited to just 24 units, each one taking four months to custom build.
The standard Jeep Gladiator is equipped with a 3.6-liter V6 which is good for 285 BHP and 260 lb-ft of torque. Hennessey Performance swapped this out to create a machine capable of 933 lb-ft of torque and paired the new engine to an eight-speed automatic transmission and a noise-inducing stainless steel exhaust system.
The MAXIMUS 1000 Gladiator rides 6-inches higher than standard thanks to an upgraded suspension system — needed to contain all of its new-found power — and features a number of visual tweaks. Both inside and out has been given the Hennessey Performance treatment, getting new matte black 20-inch rims, new front and rear bumpers, off-road tires, LED lights and a custom interior.
The price for the Hennessey Performance MAXIMUS 1000 Gladiator is $200,000 USD, which includes the base price of a factory-finished Jeep Gladiator. Take a look at the creation above and find out more on how to buy one on the Hennessey Performance website.
In case you missed it, Brabus has given the four-door Mercedes-AMG GT 800 BHP, more stance and lots of carbon fiber.