Colin Kaepernick's Team Issues Statement to Clear NFL Rumors
The fact sheet confirms that Kap is ready to play, but has been ignored by the NFL.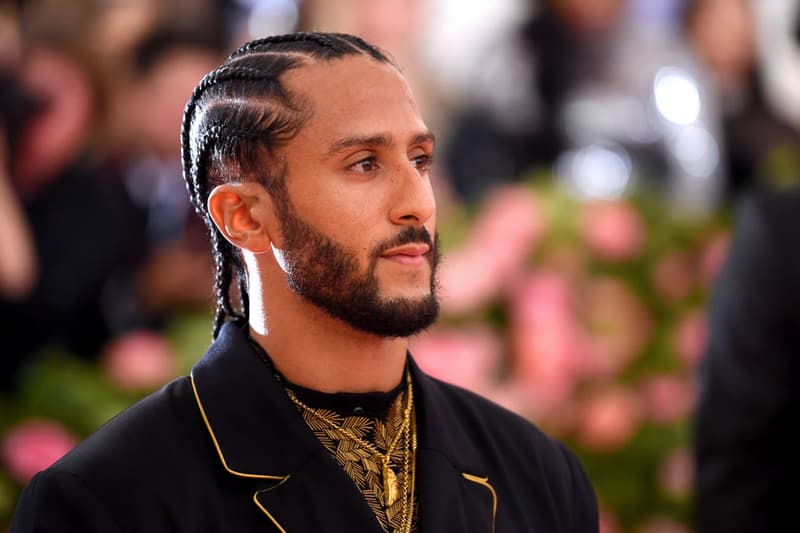 Nearly three years have passed since Colin Kaepernick has been able to play on an NFL team. The former 49ers QB became a free agent at the start of the 2017 season when he opted out of his contract. After taking a knee and sitting out during the national anthem to protest police brutality and racial injustice, Kaepernick remained unsigned throughout the rest of the season. He filed a grievance against the NFL with allegations that he was being shut out due to his political beliefs.
With the ubiquity of false information being distributed, his agent Jeff Nailey and PR director Jasmine Windham released a statement titled "Facts to Address The False Narratives Regarding Colin Kaepernick" to set the record straight. The timing has been associated with a string of inexperienced players like unsigned rookie Devlin Hodges getting a shot to play while Kaepernick remains overlooked.
The straightforward Q&A makes a case for why Kaepernick should be able to play in the NFL. He has been working out consistently for the last 3 years and all 32 teams have been contacted by his agent, yet he has received little to no response. He still remains a strong contender with the "6th best ratio in NFL history among QBs with at least 70TDs, directly ahead of Derek Carr (7th), Drew Brees (8th), and Matt Ryan (9th)."
Read the statement below:
Colin Kaepernick's representatives released statements today to clear up some facts surrounding their client: pic.twitter.com/Wo86KTkKDM

— Adam Schefter (@AdamSchefter) October 10, 2019
Back in August, Kaepernick himself released a video showing that he has been staying focused on playing again.
5am. 5 days a week. For 3 years. Still Ready. pic.twitter.com/AGczejA1rM

— Colin Kaepernick (@Kaepernick7) August 7, 2019
In related news, Kaepernick's "Dream Crazy" campaign with Nike won an Emmy at the 2019 Creative Arts Emmy Awards.