Take an Official Look at the Aston Martin DBS GT Zagato (UPDATE)
With real gold detailing.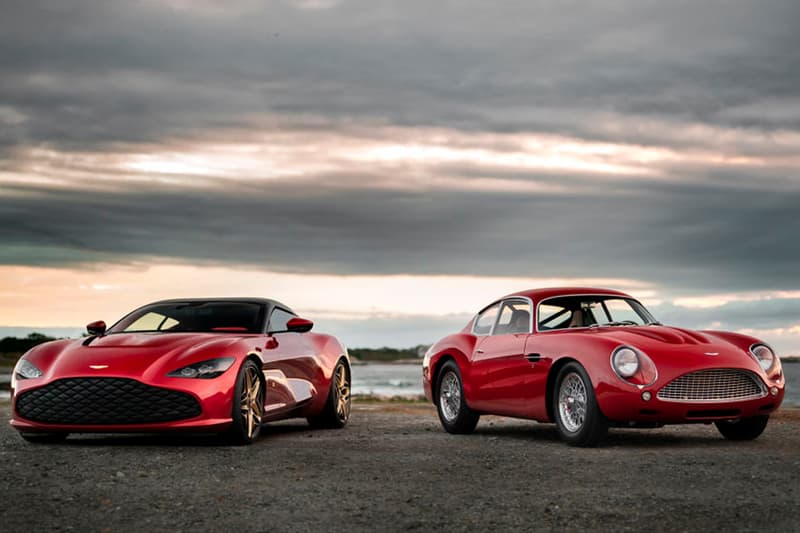 1 of 9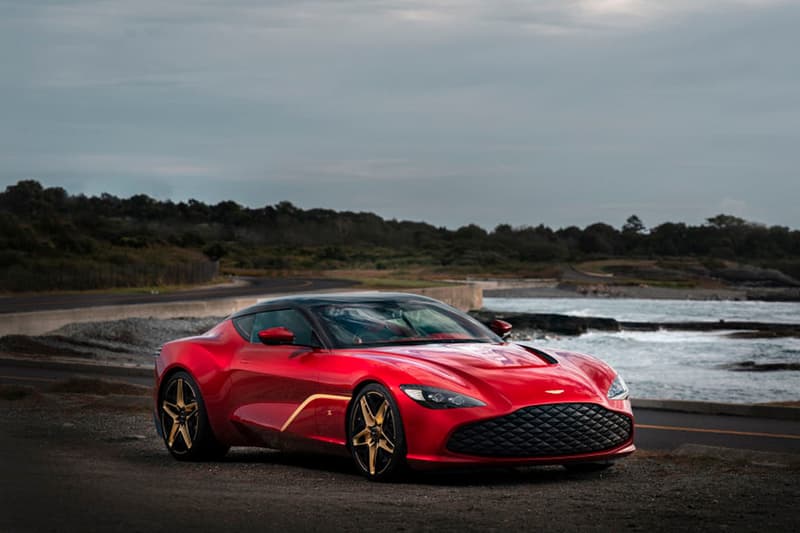 2 of 9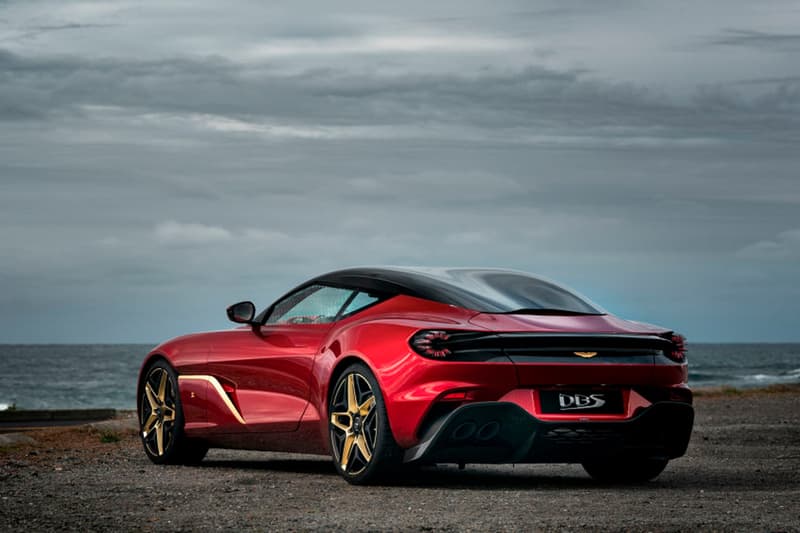 3 of 9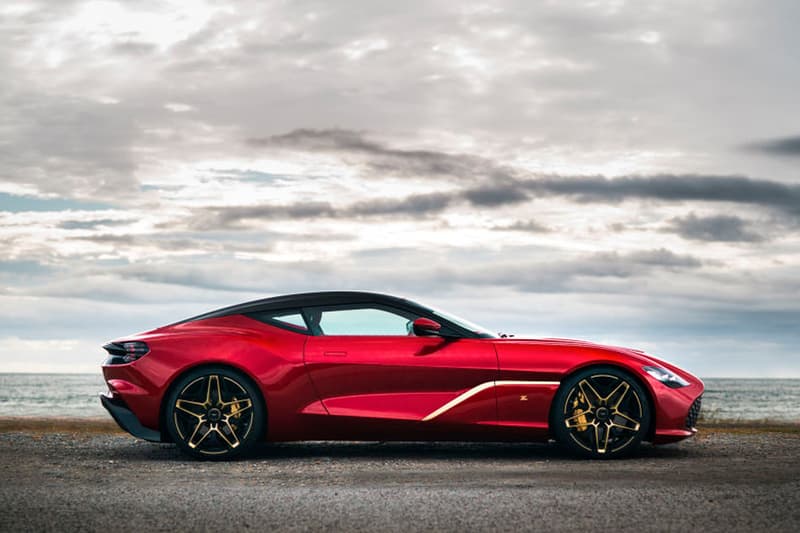 4 of 9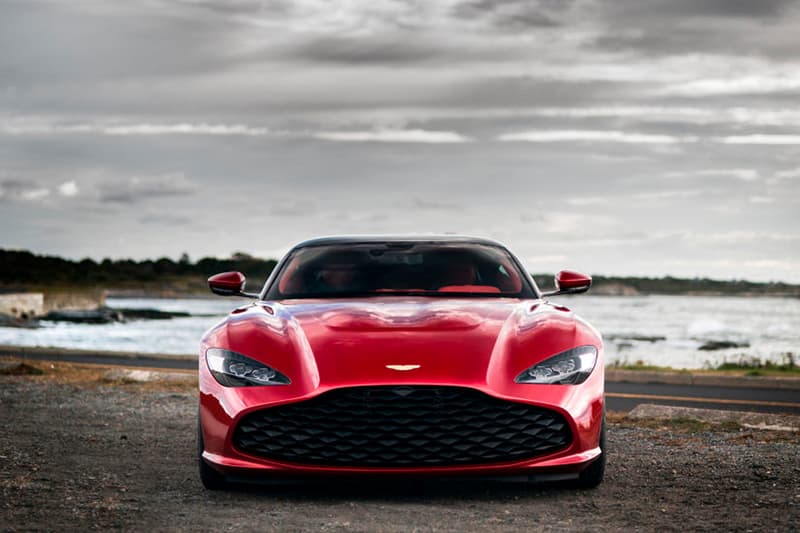 5 of 9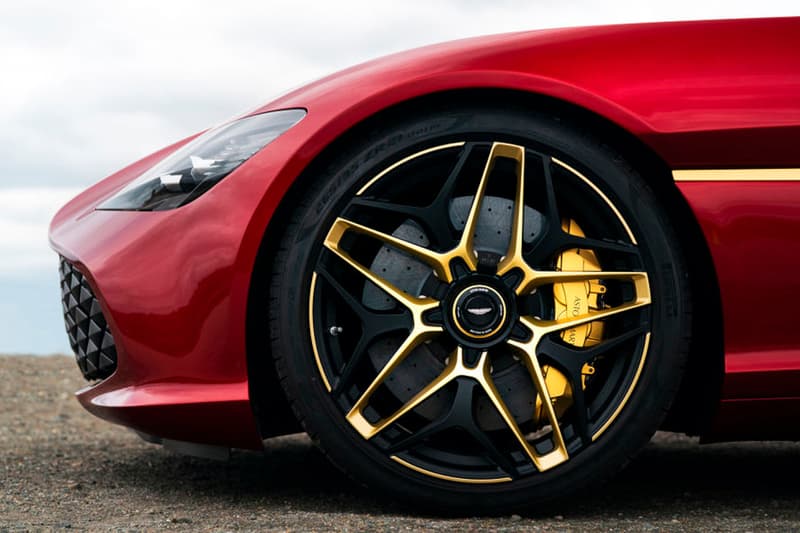 6 of 9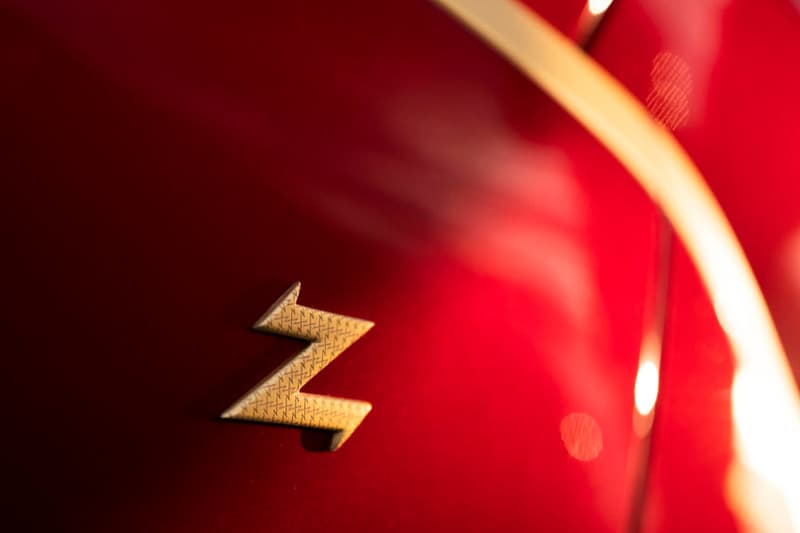 7 of 9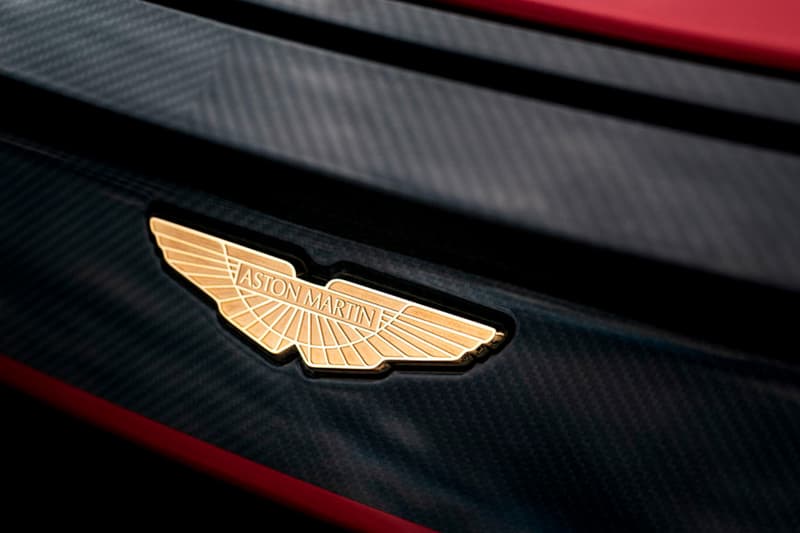 8 of 9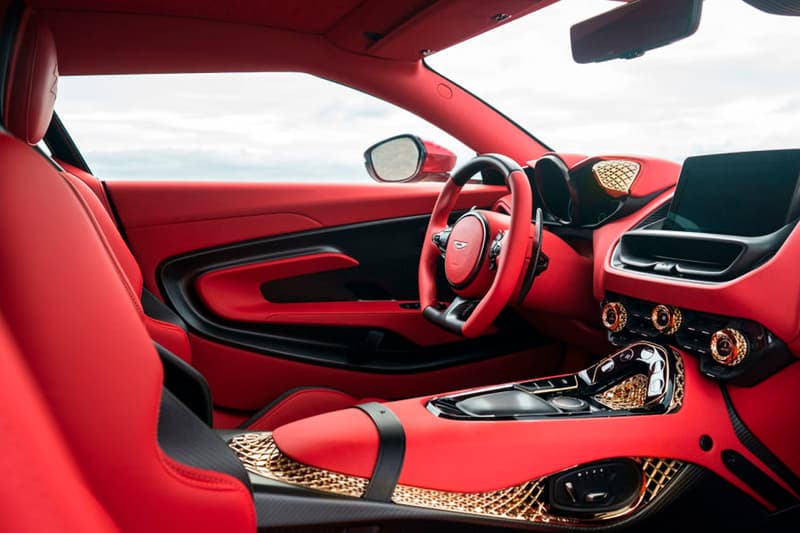 9 of 9
UPDATE (October 6, 2019): After releasing a first rendered look at its DBS GT Zagato, Aston Martin has now released images of the actual car, along with more information about the supercar.
The exterior looks significantly true to its renderings, with actual 18-carat gold detailing coming in the form of logo badges on the front and rear of the car. The engine powering the supercar has now confirmed to be a twin-turbo 5.2L V12 — the automaker's most powerful model — pushing a whopping 760 horsepower.
The new set of images also give a better never-seen-before look at the interior. Unique to the Zagato, Aston Martin has crafted a new dashboard and center console, which is 3D-printed and can come in various materials such as carbon fiber, aluminium, or even stainless steel with a real gold coating. The sporty red leather seats are graced with Zagato "Z" logo stitchings, contrastingly beautifully with more gold detailing around the interior. For those craving a more customized touch, Q by Aston Martin will also work with you to make various modifications.
---
ORIGINAL STORY (July 10, 2019): Previously announcing the DB4 GT Zagato Continuation model in celebration of the car's 100th anniversary, Aston Martin has finally unveiled the other half of the two-car package: the DBS GT Zagato.
Drawing inspiration from the DBS Superleggera as well as its Vanquish Zagato predecessor, the new model retains many of the classic features such as its rocket booster taillights, larger rear fenders, and the iconic oversized front grille, constructed from 108 individual diamond-shaped carbon fiber pieces that channel air into the engine for cooling. Unlike the other models, however, the DBS GT Zagato boasts a roof constructed from a single piece of carbon fiber, extending down to the rear so there's no back window. Instead, a rear view is provided via a camera and display unit inside the car.
Spec-wise, the new edition carries under its roof a monster 5.2L V12 engine, giving it 715 horsepower and 664 pound-feet of torque, a huge jump from its predecessor, which only carried 576 horsepower. Other specs of the car have yet to be released, so stay tuned for more information as Aston Martin begins production in 2020.
For avid car collectors, the new Aston Martin DBS GT Zagato will be sold in a pair alongside the heritage continuation model DB4 GT Zagato for a grand price of $7.9 million USD. Head over to the British car manufacturer's site to learn more now.
For more automotive news, Porsche has completely redesigned its 911 RSR GTE in hopes of defending its FIA WEC title this year.