Scarlett Johansson, Tessa Thompson, Elizabeth Olsen, & More Pushing for All-Female Marvel Film
The MCU is filled with powerful roles.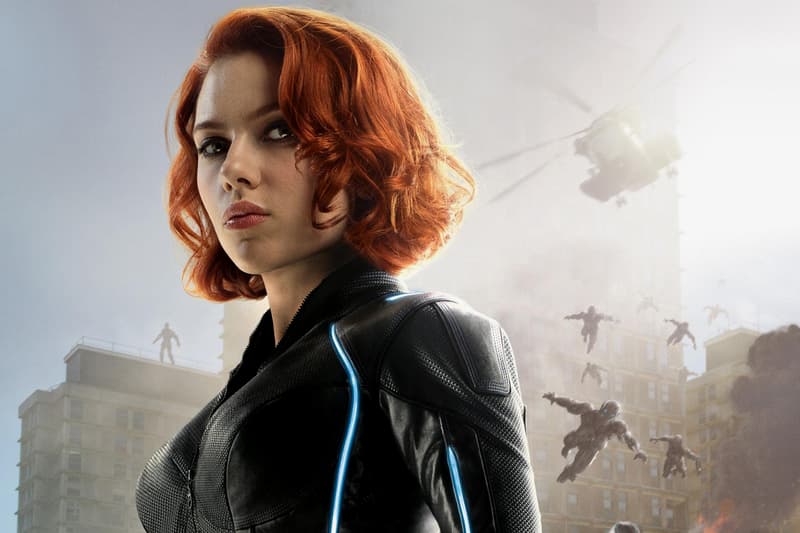 Of all the memorable scenes in the blockbuster hit Avengers: Endgame, one moment in the final battle against Thanos, where many of the female heroes of the MCU appear together onscreen, resonated well with fans.
In this moment, Marvel gave viewers a glimpse at what an all-female led film in the MCU could look like, which is something that has been discussed by the franchise's actresses since before even Captain Marvel hit theaters. Joining in on the push for this dream to become reality is Black Widow star Scarlett Johansson.
In a recent interview with Variety Johansson told the publication, "I don't know what my future is in that world. Obviously, it's a little more opaque for my character. But that group of actresses is so incredibly powerful and when they come together, it's explosive and unstoppable. So yes, I'm pushing for that. I think audiences want it and I'm definitely one of them."
Johansson is not the only one pushing for an all-female Marvel movie, she is also joined by Brie Larson, Tessa Thompson and Elizabeth Olsen.
Olsen, who plays Wanda Maximoff/Scarlet Witch, told BuzzFeed News, "I think people really love these characters. I feel like all the men in Marvel movies have done such a brilliant job with satisfying a lot of things our audiences want, and they're funny and they're talented." She continued, "And so are all the women. And to give them more screentime, I think, would be a huge impact because comics aren't just for boys who want to watch big boys."
Larson and Thompson also share the same sentiments, having expressed their opinion during a panel at ACE Comic Con. "I think that is what we want, we want to see females working together, ideally in their own film and we really have been saying this a lot but the more that people talk about it and say they are behind that and are interested in that the higher likelihood it is that that could happen. People are listening. They're watching," Larson shared. Thompson added, "I want to work together as a team, us women, doing things in a film or two."
Even if this all-female Marvel movie doesn't happen, Marvel still has plenty of female-heavy roles to look forward to in Eternals and the forthcoming Disney+ series She-Hulk, WandaVision and Ms. Marvel. Natalie Portman's Jane Foster will also pick up Thor's hammer, Mjölnir, in Taika Waititi's Thor: Love and Thunder. And let's not forget the first standalone Black Widow film which lands in theaters May 1, 2020.
In related news, Kevin Feige becomes Marvel's Chief Creative Officer.