UPDATE: Nike Responds to Pressure to Recall Air Max 720 for Logo Resembling "Allah" in Arabic
Over 6,000 people want the sneaker pulled before release.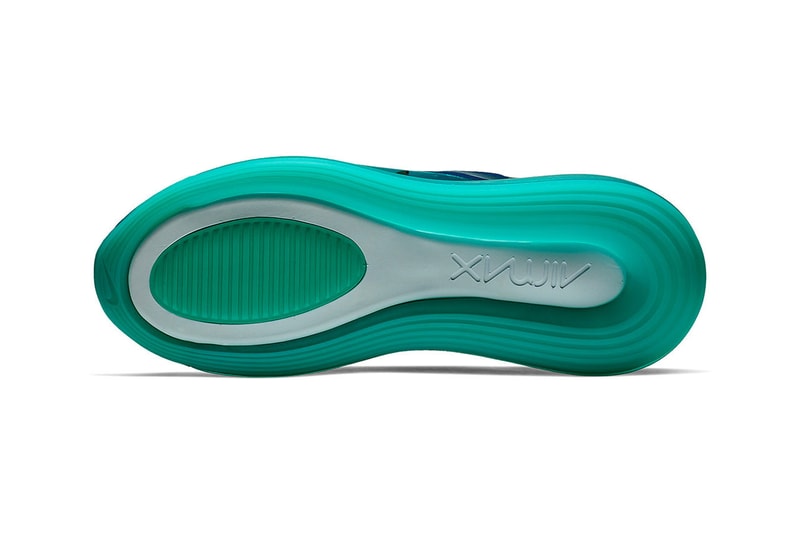 UPDATE: HYPEBEAST reached out to Nike for comment, and the sportswear giant responded with the following:
"Nike respects all religions and we take concerns of this nature seriously. The AIR MAX logo was designed to be a stylized representation of Nike's AIR MAX trademark. It is intended to reflect the AIR MAX brand only. Any other perceived meaning or representation is unintentional."
---
Nike is no stranger to controversy and the sportswear giant's first contention of 2019 centers around the soon-to-be-released Air Max 720. According to a Change.org petition initiated by Saiqa Noreen, the "AIR MAX" branding on the new silhouette's outsole is discomfortingly similar to the word "Allah" in Arabic script.
Perhaps the most sacred word in all of Islam, Allah is the Arabic name for God — a phrase that Nike has been accused of mishandling in the past, first on a billboard in 1996 and then on nearly 40,000 pairs of shoes a year later. "It is outrageous and appalling of Nike to allow the name of God on a shoe," Noreen writes in the body of the petition.
The location of the logo, on the sole of the sneaker, "will surely be trampled, kicked and become soiled with mud or even filth." Noreen completes the petition with a plea for "Nike to recall this blasphemous and offensive shoe and all products with the design logo resembling the word Allah from worldwide sales immediately."
Read Noreen's full complaint on Change.org. Below, view Noreen's original comparison image of the two phrases.
More recently, Nike was requested to stop selling its Matthew Willaims-designed balaclava due to "gang culture" concerns.