New York Knicks Agree to Trade Kristaps Porzingis to Dallas Mavericks
A chess move for the NYK.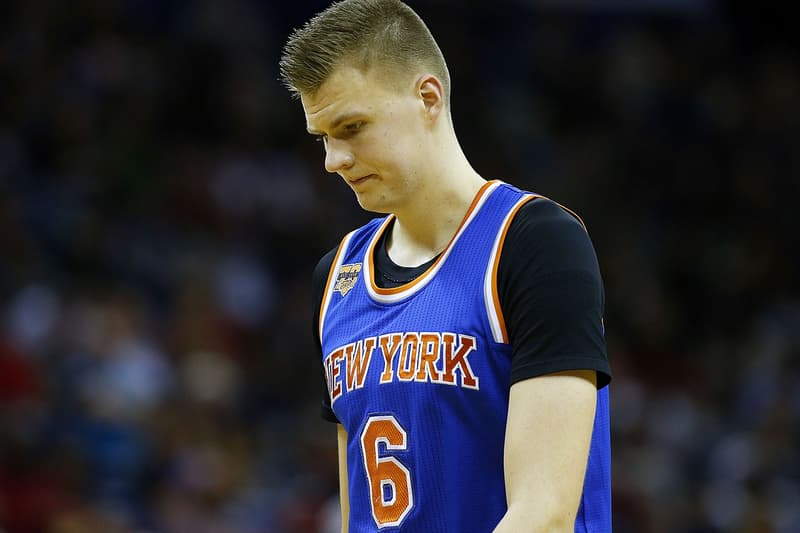 Amidst a whirlwind of news surrounding Anthony Davis, the New York Knicks have stolen the spotlight – for the moment – with their latest transaction. ESPN's Adrian Wojnarowski recently reported that the Knicks and Dallas Mavericks have agreed to a deal that will send Kristaps Porzingis, Courtney Lee, Tim Hardaway Jr. and Trey Burke to the lone star state in exchange for Wesley Matthews, Dennis Smith Jr. and DeAndre Jordan. In addition, the Mavericks are also hoping to land a first-round pick from NY.
According to ESPN, Porzingis and the Knicks haven't been on the same page as of late with the 7' 3" scorer worrying about the organization's future and his role within it. NBA on ESPN's Bobby Marks also shared an interesting take on the transaction:
"The Knicks could be starting at $74.6M USD in projected cap space for next season. That would be good enough for 2 max slots."
With the Knicks gazing down a valley of financial freedom, a player like Kevin Durant comes into play for the team's front office along with many other household names. Stay tuned for developing news about this move and let us know your thoughts on the Knicks/Mavericks trade.
In other news, Meek Mill and J. Cole have been selected to perform at this year's All-Star weekend.
New York has agreed with Dallas on trade that includes Kristaps Porzingis, Courtney Lee, Tim Hardaway Jr., for Wesley Matthews, Dennis Smith Jr. and DeAndre Jordan, league sources tell ESPN. Players and agents are being notified of particulars. Deal may include more draft assets.

— Adrian Wojnarowski (@wojespn) January 31, 2019
The Knicks could be staring at $74.6M in projected cap space for next season. That would be good enough for 2 max slots.

— Bobby Marks (@BobbyMarks42) January 31, 2019
The Knicks are on way toward creating 2 max salary slots for next summer. When today started they didn't even have space for 1. They are preparing to swing big.

— Brian Windhorst (@WindhorstESPN) January 31, 2019