Netflix Drops Hasan Minhaj Episode Following Pressure From Saudi Arabia
Repercussions for criticizing the Saudi government.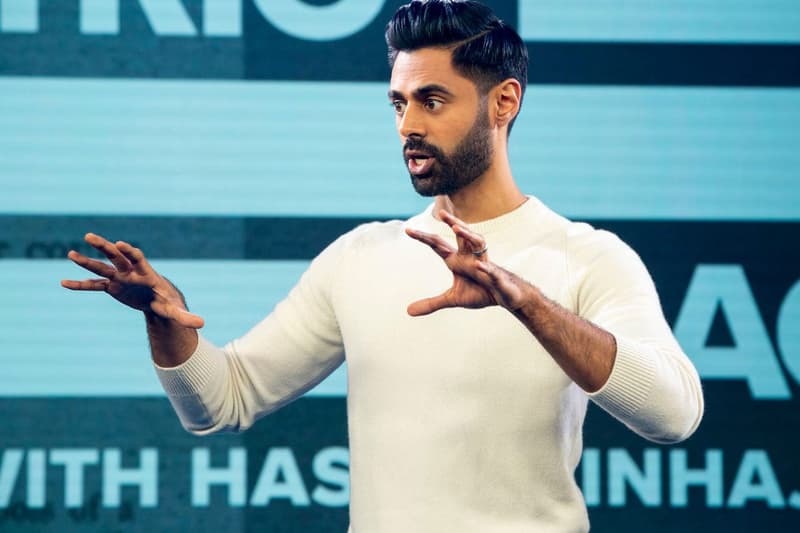 Hasan Minhaj's Patriot Act has tackled topics ranging from Supreme to immigration, never straying far from controversy. The comedian's recent coverage of Saudi Arabia appears to have rankled powerful people, however, as Saudi Arabia has requested Netflix remove the offending episode within the country.
As The Financial Times noted, a Saudi regulator successfully obliged Netflix to remove the episode. The regulator cited a Saudi law prohibiting "production, preparation, transmission, or storage of material impinging on public order, religious values, public morals, and privacy, through the information network or computers" as the rationale for the removal. In response, a Netflix spokesperson told NPR, "We strongly support artistic freedom and removed this episode only in Saudi Arabia after we had received a valid legal request — and to comply with local law."
The episode is still available for viewing elsewhere in the world, and a clip is still viewable in Saudi Arabia via YouTube. In the video, Minhaj decries the killing of Washington Post columnist Jamal Khashoggi, describing the incident as a cover-up influenced by deep political and financial ties between the U.S. and Saudi Arabia before breaking down the latter country's war in Yemen and hardline stance on women's rights advocates.
Watch a clip from the episode below and stream the full video on Netflix.
.@hasanminhaj of @patriotact has been a strong, honest and (funny) voice challenging Saudi Arabia + Mohammed bin Salman in the wake of #khashoggi's murder. He brought awareness about Yemen.

Quite outrageous that @netflix has pulled one of his episodes critical of Saudi Arabia.

— Karen Attiah (@KarenAttiah) January 1, 2019