Michael Jackson Estate & Family Respond to 'Leaving Neverland' Documentary
"The truth is on our side … The facts don't lie, people do."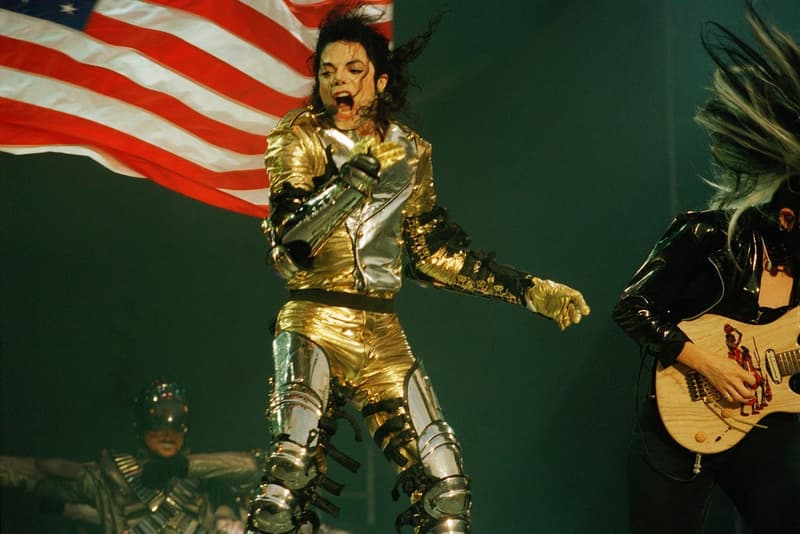 Following the recent Sundance debut of the controversial Michael Jackson documentary, Leaving Neverland, both the Jackson family and the Michael Jackson Estate have responded with a full statement that addresses the film's claims. Via The Jackson Family:
Michael Jackson is our brother and son. We are furious that the media, who without a shred of proof or single piece of physical evidence, chose to believe the word of two admitted liars over the word of hundreds of families and friends around the world who spent time with Michael, many at Neverland, and experienced his legendary kindness and global generosity. We are proud of what Michael Jackson stands for.

People have always loved to go after Michael. He was an easy target because he was unique. But Michael was subjected to a thorough investigation which included a surprise raid of Neverland and other properties as well as a jury trial where Michael was found to be COMPLETELY INNOCENT. There has never been one piece of proof of anything. Yet the media is eager to believe these lies.

Michael always turned the other cheek, and we have always turned the other cheek when people have gone after members of our family—that is the Jackson way. But we can't just stand by while this public lynching goes on, and the vulture tweeters and others who never met Michael go after him. Michael is not here to defend himself, otherwise these allegations would not have been made.

The creators of this film were not interested in the truth. They never interviewed a single solitary soul who knew Michael except the two perjurers and their families. That is not journalism, and it's not fair, ­yet the media are perpetuating these stories.

But the truth is on our side. Go do your research about these opportunists. The facts don't lie, people do. Michael Jackson was and always will be 100% innocent of these false allegations.
For their part, the Michael Jackson Estate shared the following concerning Dan Reed's piece:
Leaving Neverland isn't a documentary, it is the kind of tabloid character assassination Michael Jackson endured in life, and now in death. The film takes uncorroborated allegations that supposedly happened 20 years ago and treats them as fact. These claims were the basis of lawsuits filed by these two admitted liars which were ultimately dismissed by a judge. The two accusers testified under oath that these events never occurred. They have provided no independent evidence and absolutely no proof in support of their accusations, which means the entire film hinges solely on the word of two perjurers.

Tellingly, the director admitted at the Sundance Film Festival that he limited his interviews only to these accusers and their families. In doing so, he intentionally avoided interviewing numerous people over the years who spent significant time with Michael Jackson and have unambiguously stated that he treated children with respect and did nothing hurtful to them. By choosing not to include any of these independent voices who might challenge the narrative that he was determined to sell, the director neglected fact checking so he could craft a narrative so blatantly one-sided that viewers never get anything close to a balanced portrait.

For 20 years Wade Robson denied in court and in numerous interviews, including after Michael passed, that he was a victim and stated he was grateful for everything Michael had done for him. His family benefitted from Michael's kindness, generosity and career support up until Michael's death. Conveniently left out of Leaving Neverland was the fact that when Robson was denied a role in a Michael Jackson themed Cirque du Soleil production, his assault allegations suddenly emerged.

We are extremely sympathetic to any legitimate victim of child abuse. This film, however, does those victims a disservice. Because despite all the disingenuous denials made that this is not about money, it has always been about money—millions of dollars—dating back to 2013 when both Wade Robson and James Safechuck, who share the same law firm, launched their unsuccessful claims against Michael's Estate. Now that Michael is no longer here to defend himself, Robson, Safechuck and their lawyers continue their efforts to achieve notoriety and a payday by smearing him with the same allegations a jury found him innocent of when he was alive.
On the opposite end, the current wave of critical attention surrounding Leaving Neverland has been pretty damning. "Michael Jackson was one of the most photographed celebrities who ever lived," Variety's Owen Gleiberman wrote in a recent review of Leaving Neverland. "But in Leaving Neverland, a devastating four-hour documentary about the serial predator he really was, there are photographs of Jackson that have a quality unlike anything you've ever seen … the testimony of Robson and Safechuck is overwhelmingly powerful and convincing … it's more powerful than anything we've previously encountered on the subject … They describe, in abundantly articulate and deeply emotional detail, how the abuse took place within the context of what appeared (to them) to be a relationship of hypnotic warmth and trust."
We'll keep you updated as the rollout for Leaving Neverland continues.
In related news, a new Michael Jackson musical is also coming to Broadway and Chicago.