Feng Chen Wang Reflects on Her Upbringing in LFW:M Show
A closer look at the designer's FW19 collection.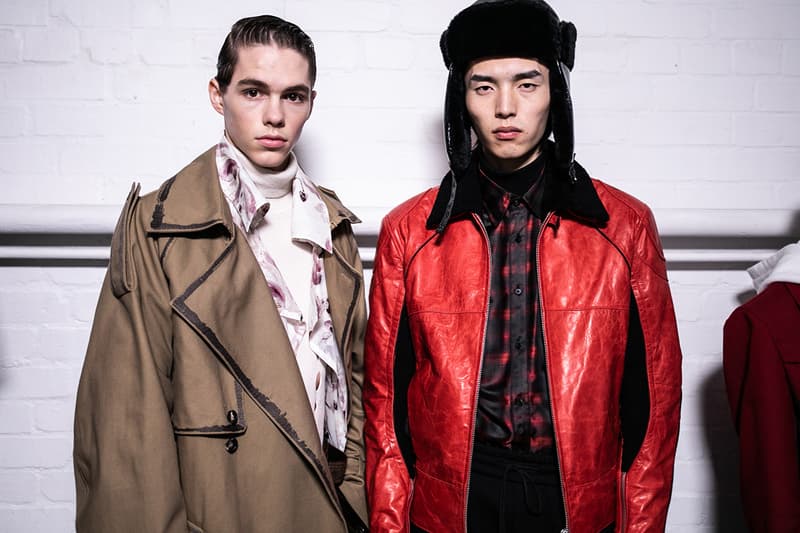 1 of 18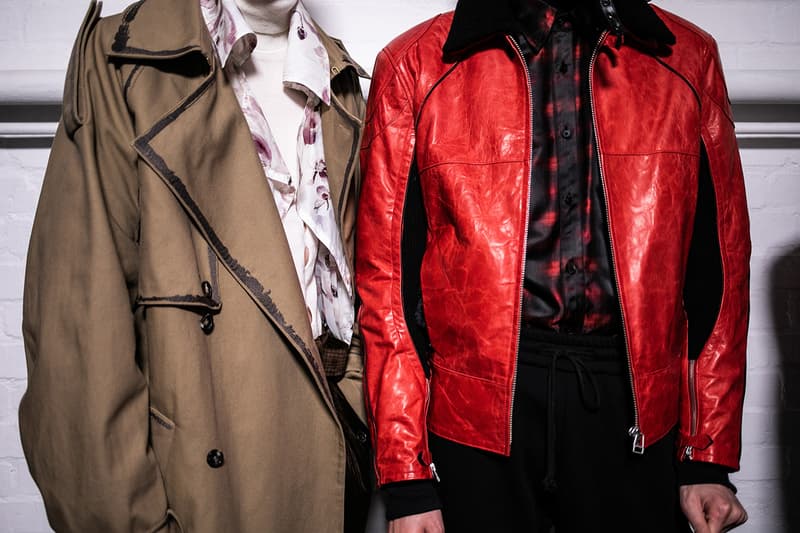 2 of 18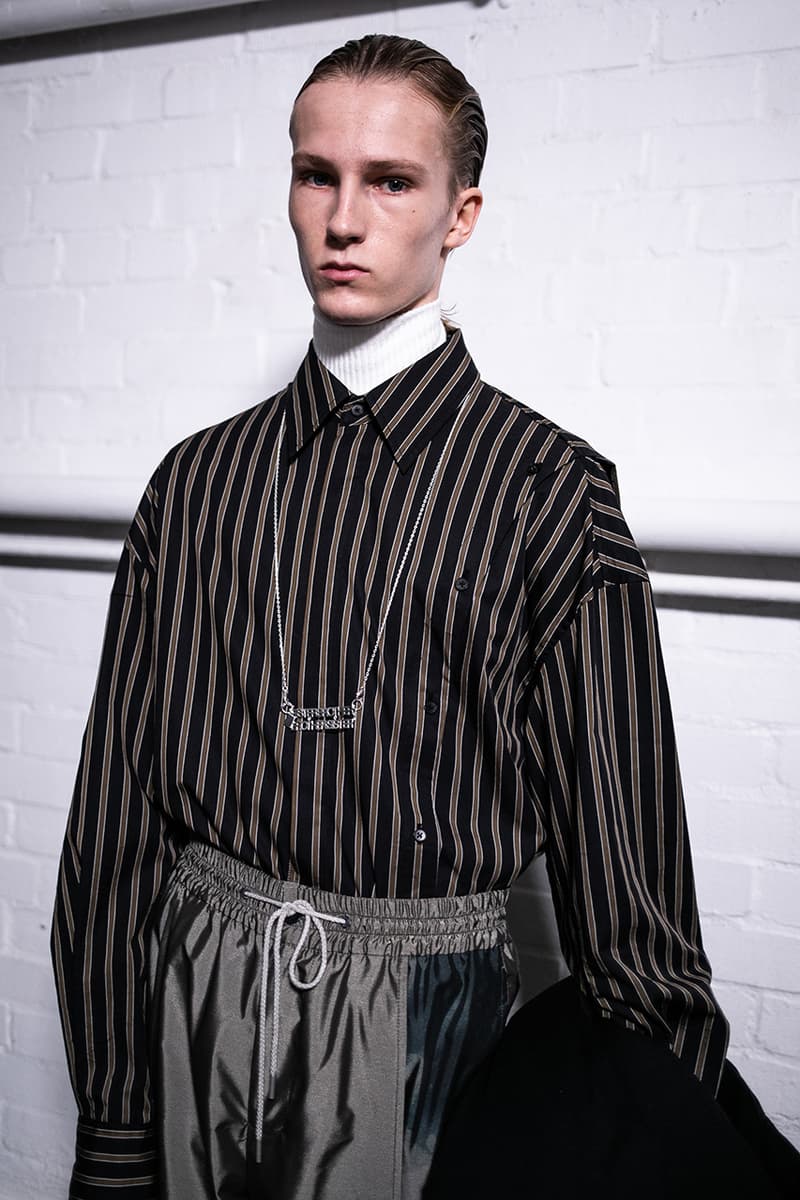 3 of 18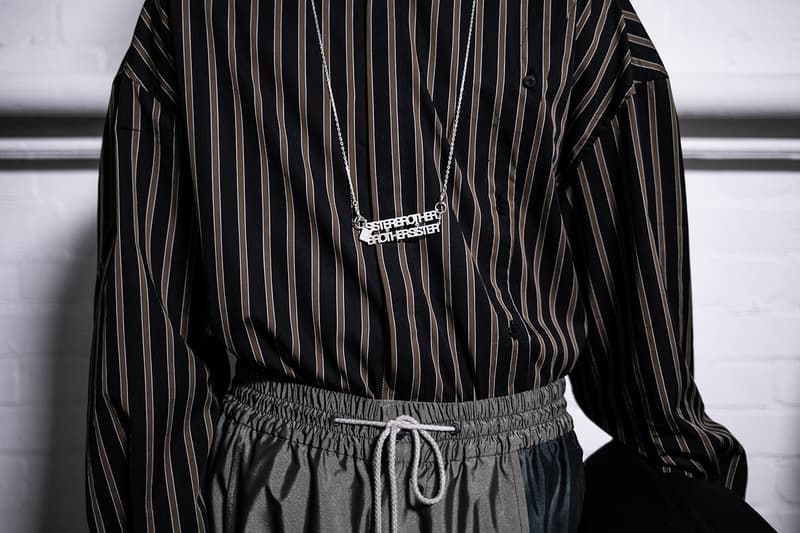 4 of 18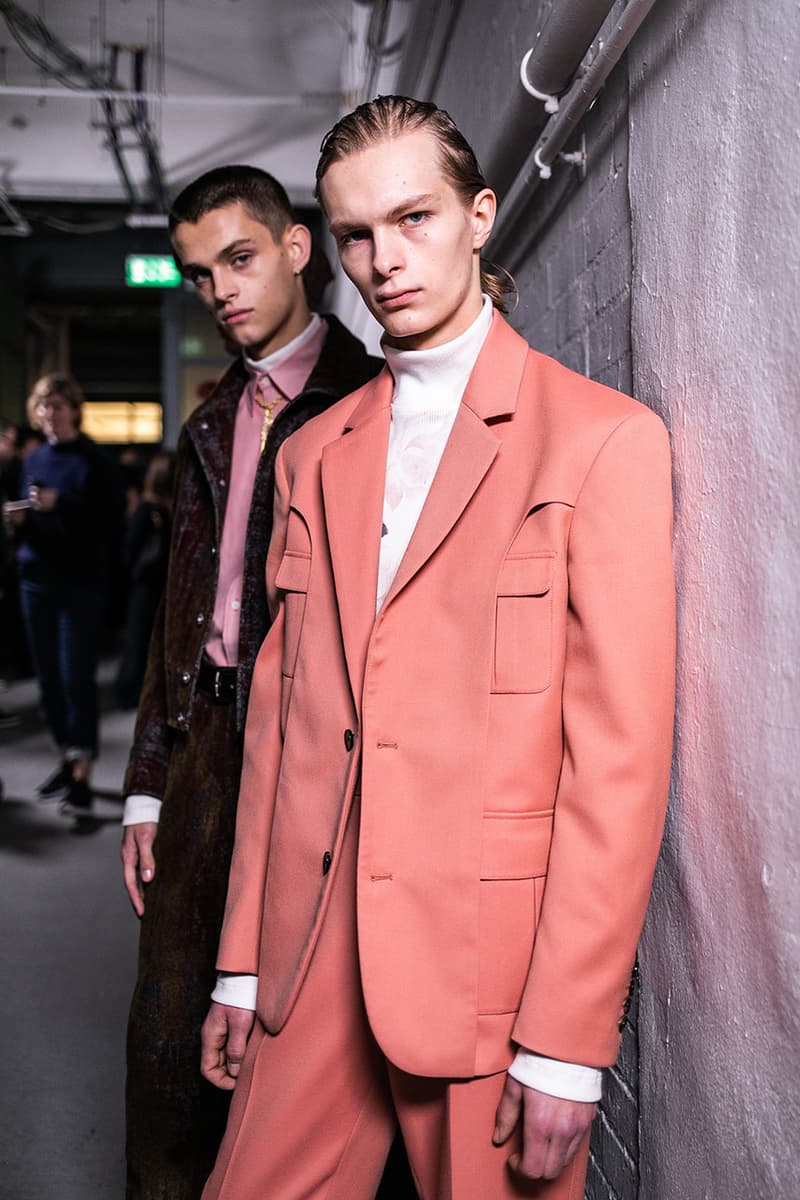 5 of 18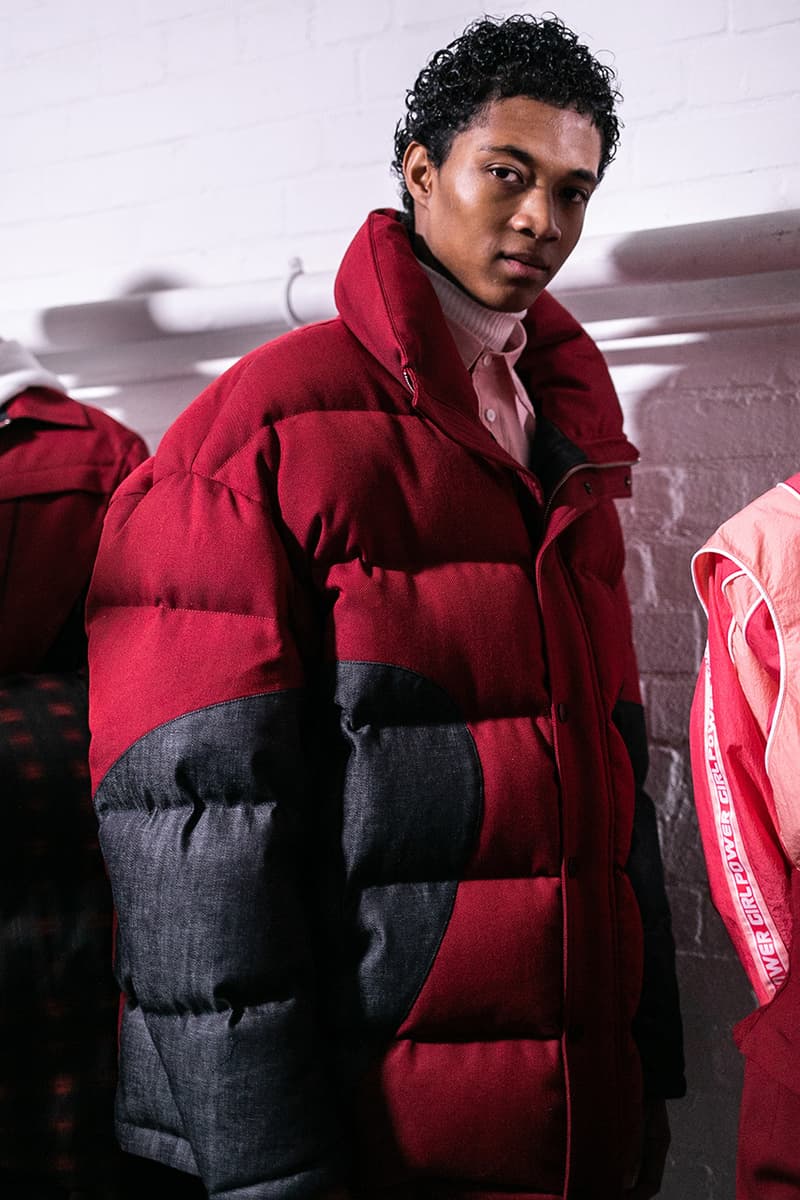 6 of 18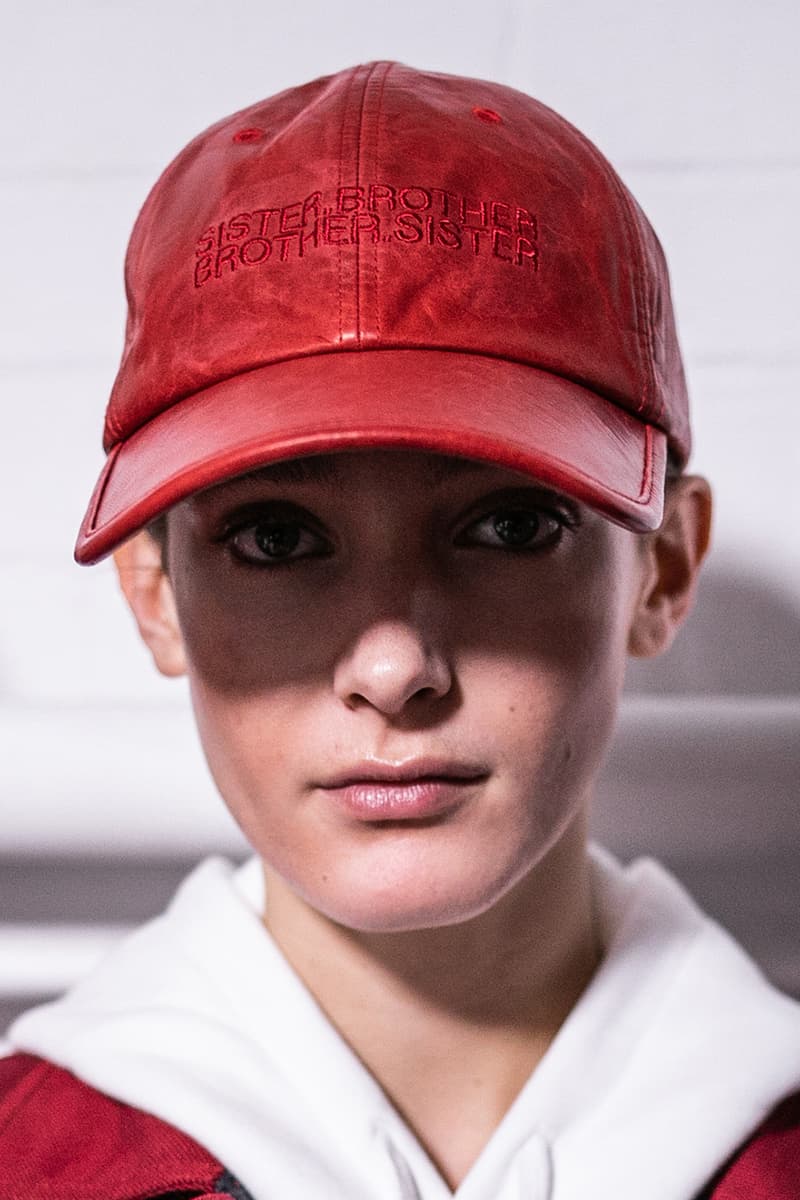 7 of 18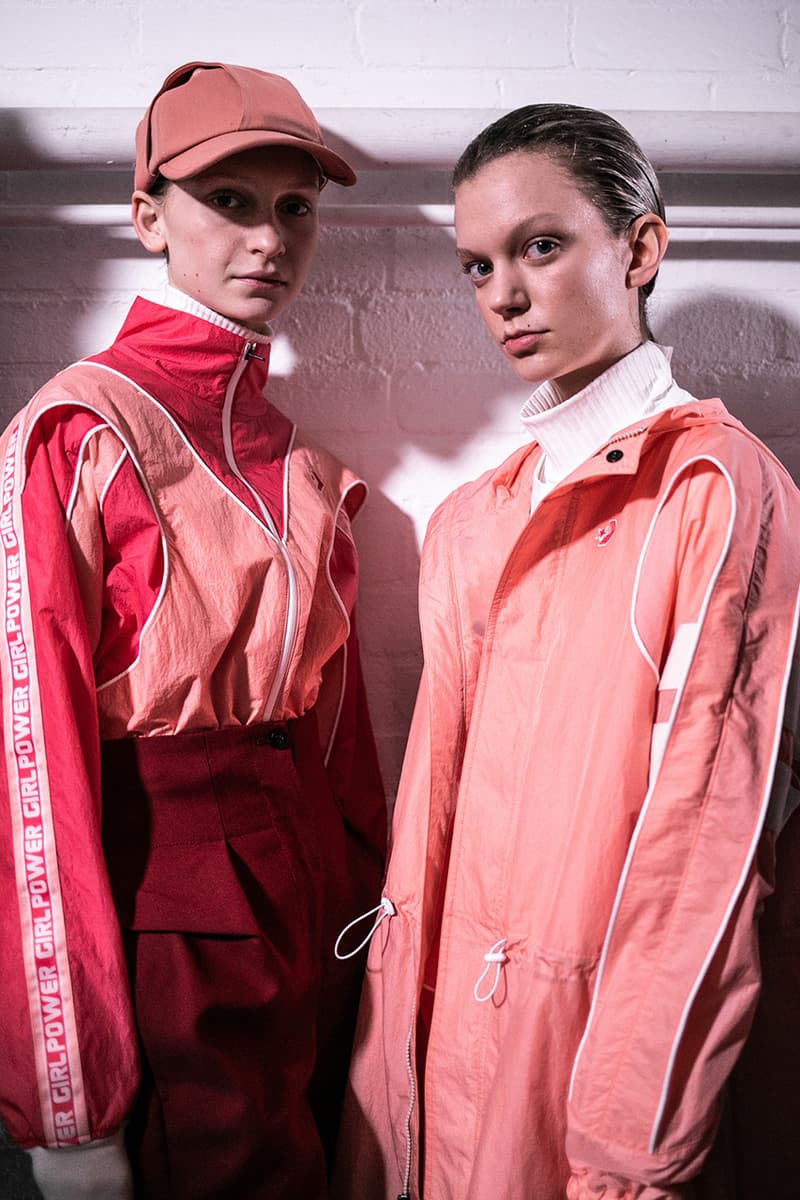 8 of 18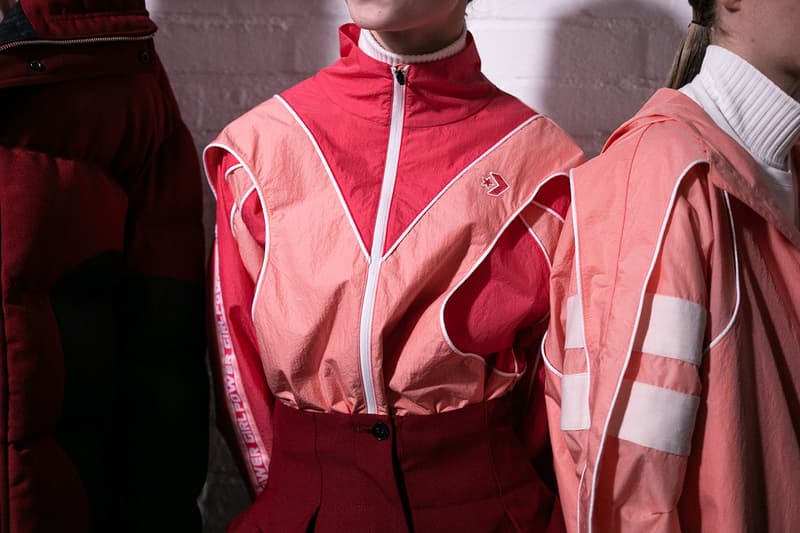 9 of 18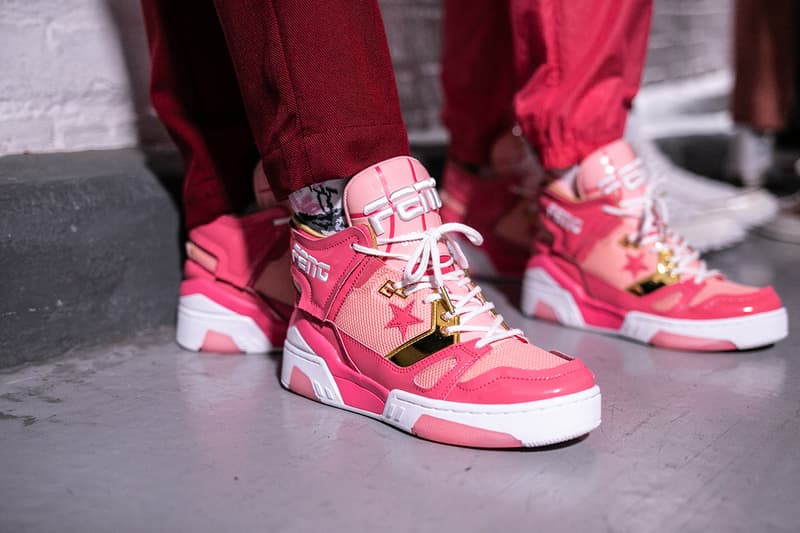 10 of 18
11 of 18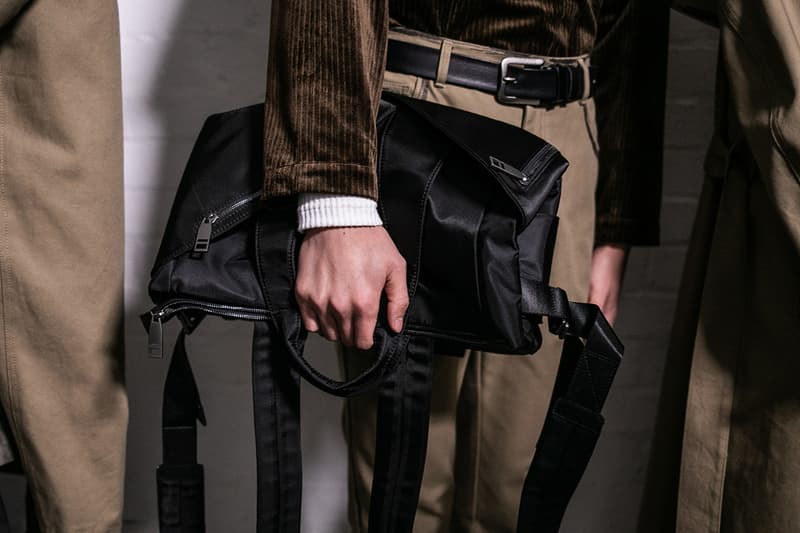 12 of 18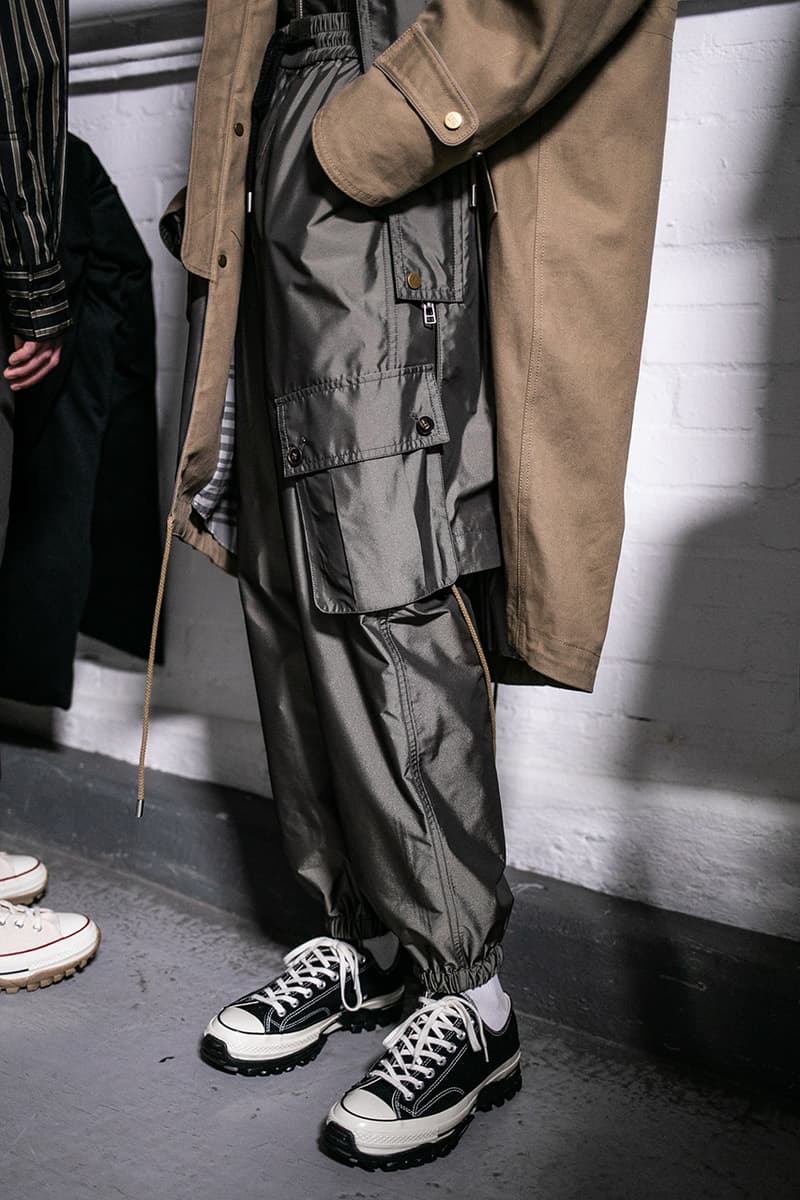 13 of 18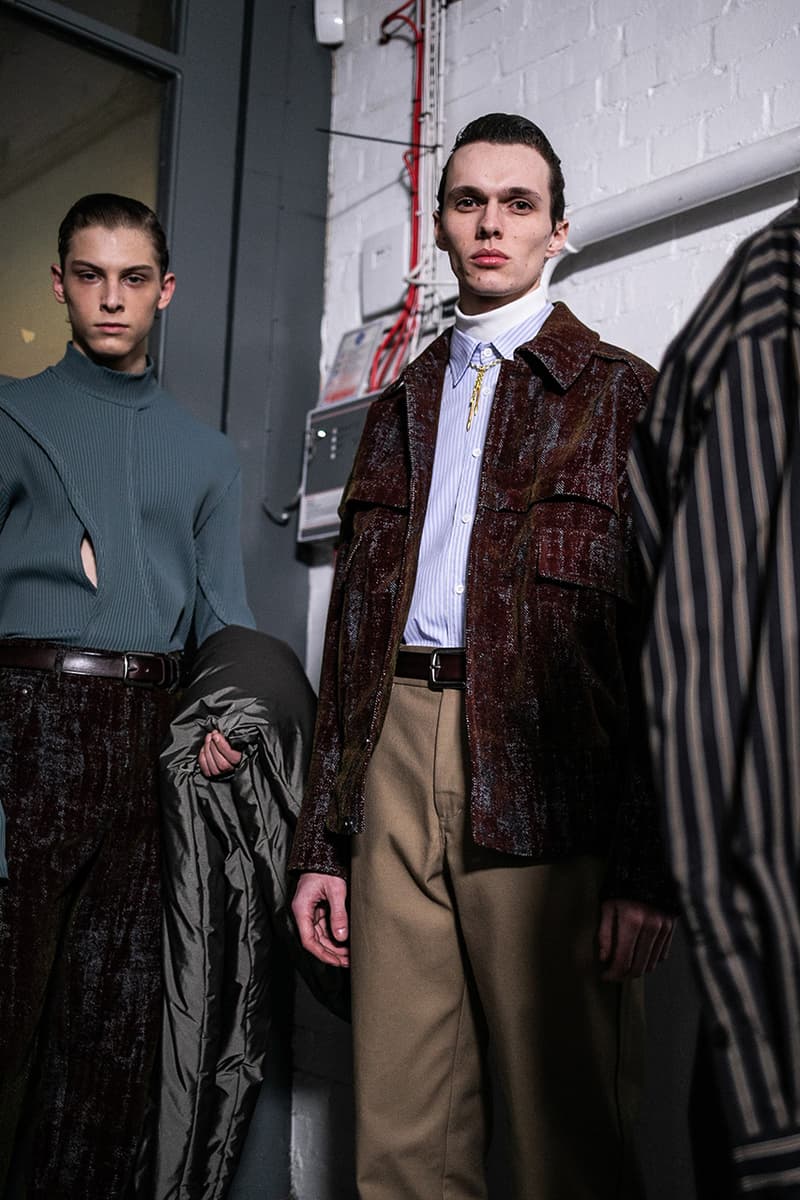 14 of 18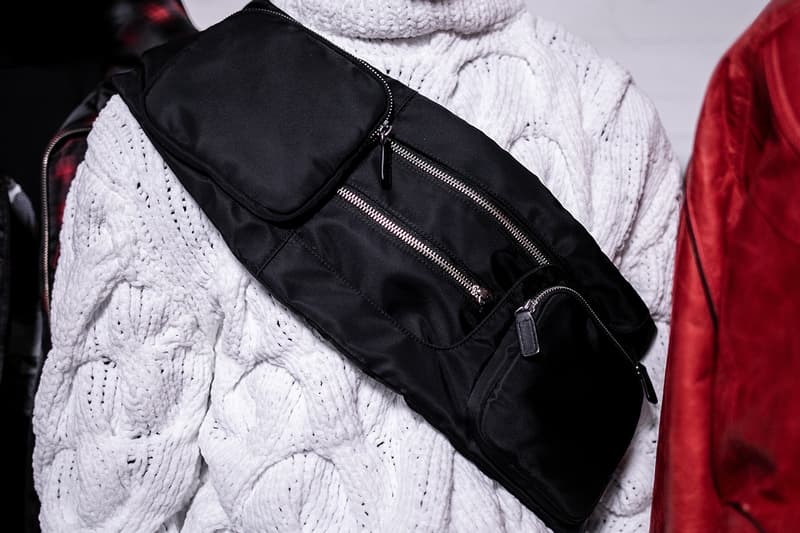 15 of 18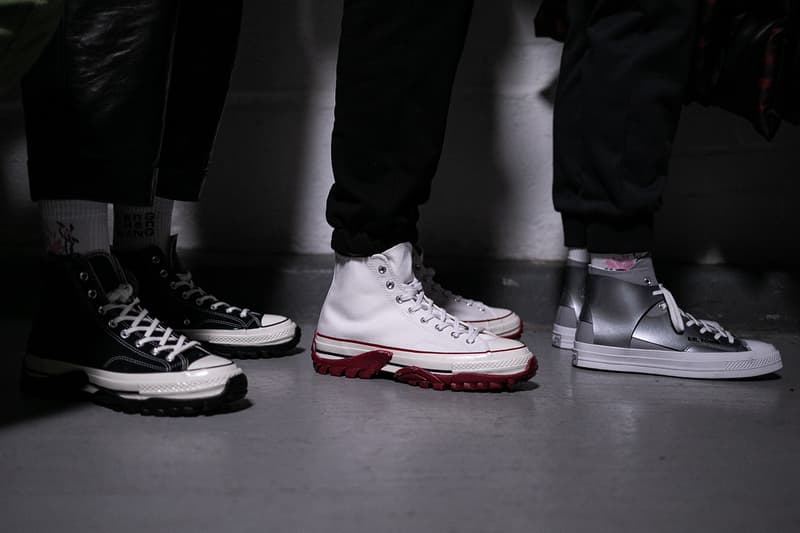 16 of 18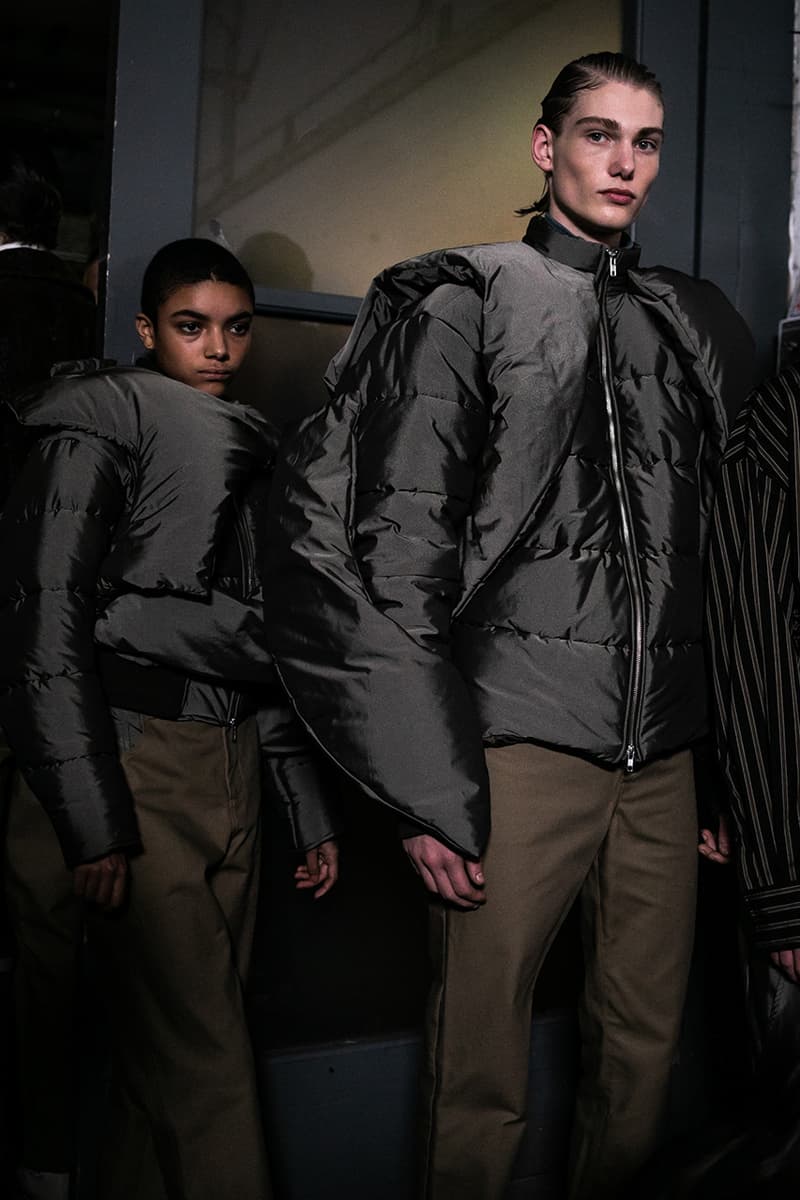 17 of 18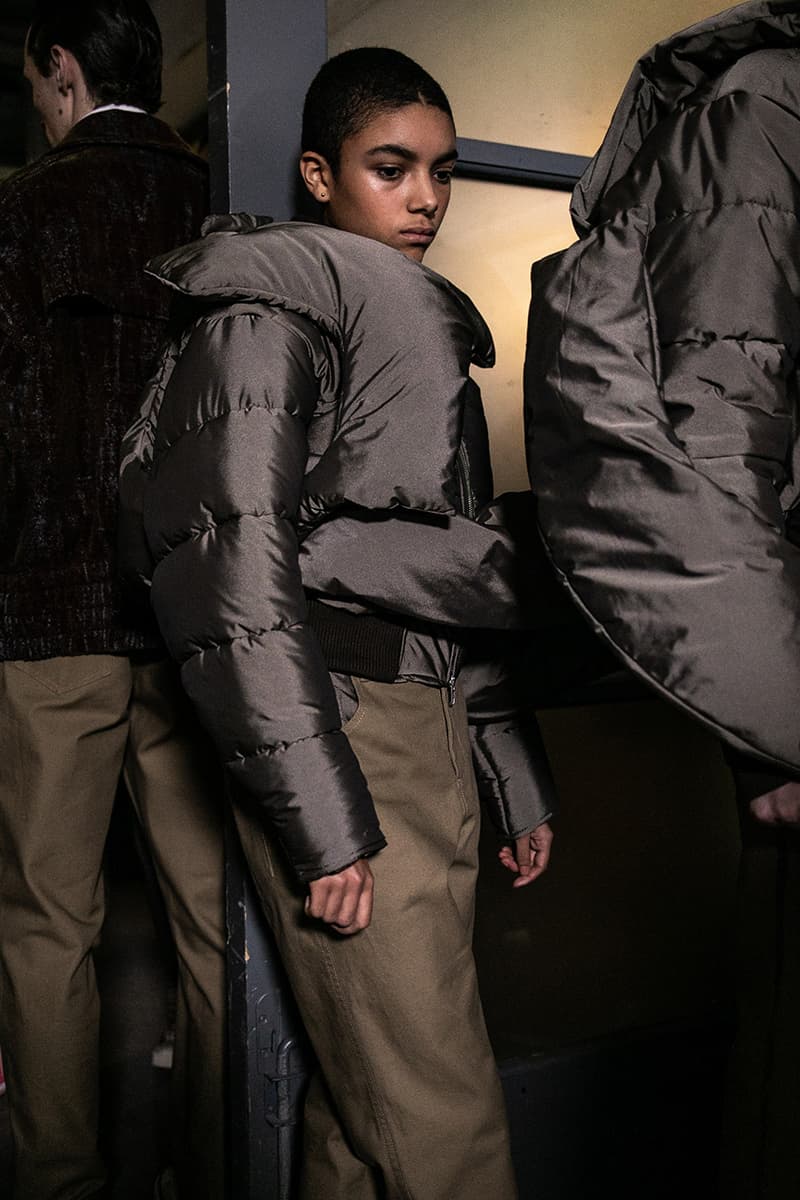 18 of 18
Feng Chen Wang's latest collection saw the designer come back to London after showcasing her previous collection in Shanghai. This time, taking place in a sparse space beneath famed record shop Phonica, the show looked close to home for its inspiration.
Named "One Two Three," the collection looked at Wang's upbringing as one of three children while still living under China's one-child policy — which led the designer's mother into several precarious situations while she hid her pregnancy, something she sometimes had to do by extreme circumstances.
The collection used this influence through a set of symbols, which was used to as embroidered logos on the back of the clothing. Jeans was another influence throughout, with the 5-pocket style appearing in a variety of fabrics include moss-like textured velvet alongside aran-knit inspired sweaters and artfully oversized outerwear.
There was also the Converse collaboration, which took the place of the Chuck '70 and ERX models. The '70 featured a modified ridge sole that was made to appear as if it was somehow melted onto the shoe. There was also branded apparel in the form of '80s style tracksuits complete with Converse's famous star logo.
The show allowed the clothes to take center stage, which was in stark contrast with other shows that seemed to add bells and whistles as a distraction technique. The end result was a pleasing show that was filled with clothes you'd imagine yourself in — and that's all you want from a show when it's all said and done.
If you want more London Fashion Week: Men's news, you can see Paria Farzaneh take aim at social media in her FW19 show.