'Sesame Street' Writer Says Bert & Ernie are Gay Couple But Show Denies Claims
"They remain puppets, and do not have a sexual orientation."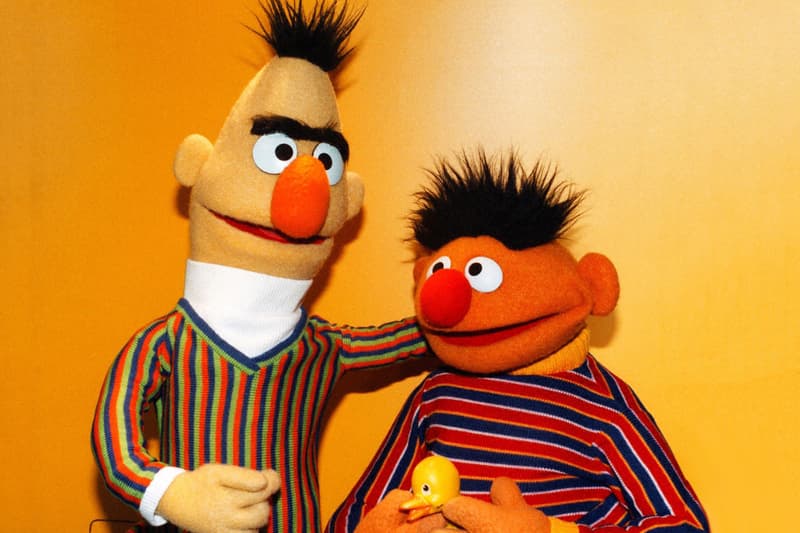 In an interview with Queerty, former Sesame Street writer Mark Saltzman set the internet alight when he confirmed a theory held by fans for years: that Bert & Ernie are a gay couple. However, the show has refuted his statement and denied the rumors.
"I always felt that without a huge agenda, when I was writing Bert and Ernie, they were [gay]," said Saltzman. "I didn't have any other way to contextualize them." He recalls that the characters' popularity led to friends referring to Saltzman and his partner, film editor Arnold Glassman, as Bert & Ernie. "It was the Bert and Ernie relationship, and I was already with Arnie when I came to Sesame Street," Saltzman admitted. "So I don't think I'd know how else to write them, but as a loving couple." Elsewhere, the writer pointed out that the show had other "characters that appealed to a gay audience. [Like Snuffleupagus], this depressed person nobody can see, that's soft of Kafka! It's sort of gay closeted, too."
However, Sesame Street took to Twitter to deny the statement. The statement notes that "even though they are identified as male characters and possess many human traits and characteristics … they remain puppets, and do not have a sexual orientation."
Currently, the characters are voiced by puppeteers Eric Jacobson & Peter Linz, who have yet to weigh in on the discourse.
Most recently, Bert & Ernie appeared in BE@RBRICK form.
Please see our statement below regarding Bert and Ernie. pic.twitter.com/6r2j0XrKYu

— Sesame Workshop (@SesameWorkshop) September 18, 2018
A cover from 2013: Bert and Ernie's "Moment of Joy." https://t.co/iVmV1JyDxa pic.twitter.com/licDoenyaV

— The New Yorker (@NewYorker) September 18, 2018