Netflix Is Developing a Live-Action 'Avatar: The Last Airbender' Remake
Teaming with the series' original creators.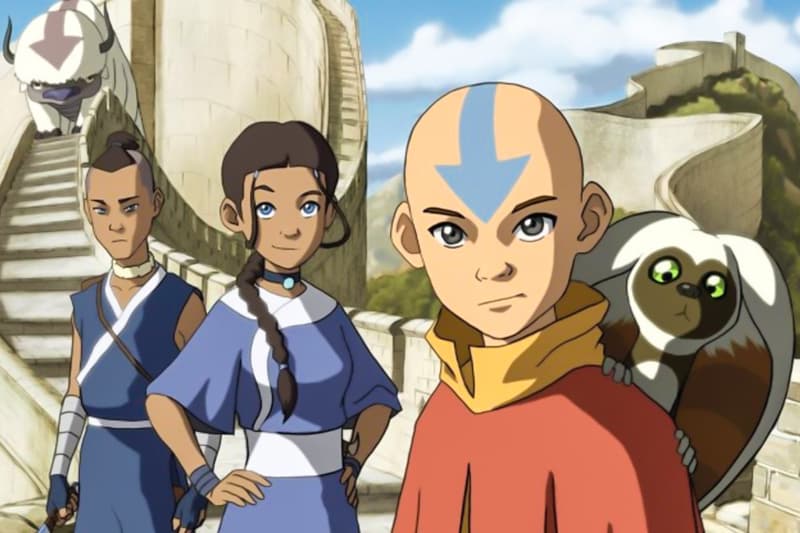 Netflix is making a live-action adaptation of Nickelodeon's critically acclaimed animated series Avatar: The Last Airbender following its failed theatrical release by M. Night Shyamalan in 2010. The cartoon's original showrunners Michael DiMartino and Bryan Konietzko will executive produce the new adaptation, both who are actively avoiding the missteps of Shyamalan's adaptation, such as its mishandled narrative, white-washed heroes and dark-skinned villains.
"We're thrilled for the opportunity to helm this live-action adaptation of Avatar: The Last Airbender," the showrunners said in a press release. "We can't wait to realize Aang's world as cinematically as we always imagined it to be, and with a culturally appropriate, non-whitewashed cast. It's a once-in-a-lifetime chance to build upon everyone's great work on the original animated series and go even deeper into the characters, story, action, and world-building."
Avatar: The Last Airbender originally aired in 2005 and tells the tale of a young boy named Aang, whose fated to master the command of four elements and mobilize four nations against a tyrannical villain. It heavily draws inspiration from anime in its visual aesthetics to its mature storytelling.
In other Netflix news, watch the trailer for its upcoming horror movie Apostle.
A reimagined, live-action "Avatar: The Last Airbender" series is coming to Netflix!

(ᴄᴏɴᴄᴇᴘᴛ ᴀʀᴛ ʙʏ Jᴏʜɴ Sᴛᴀᴜʙ) pic.twitter.com/YsMoE4UguV

— See What's Next (@seewhatsnext) September 18, 2018