Kinfolk 90 Spotlights Artist Patric Hanley for "ABOVE & UNDER" Exhibition
Original works on canvas, hand-painted Levi's denim jackets, and more.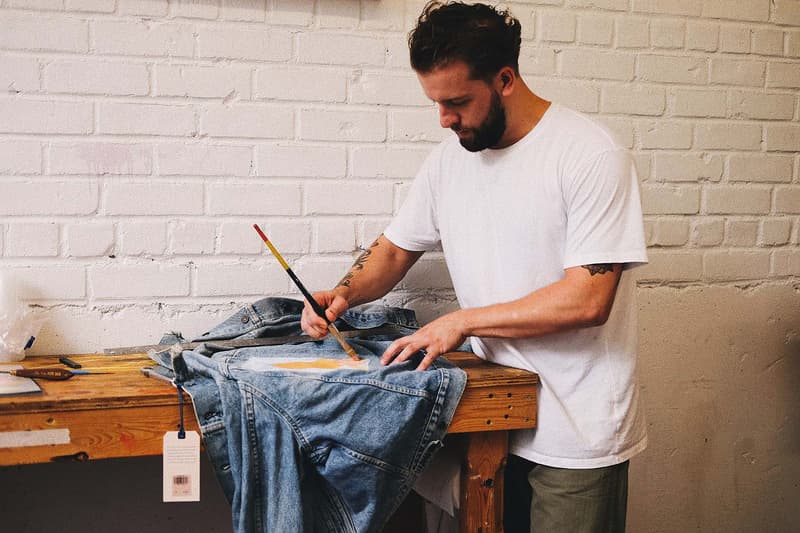 1 of 5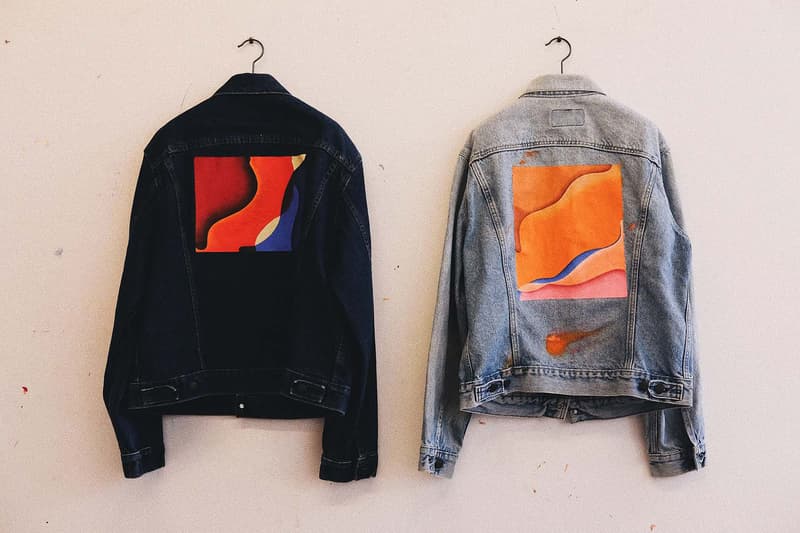 2 of 5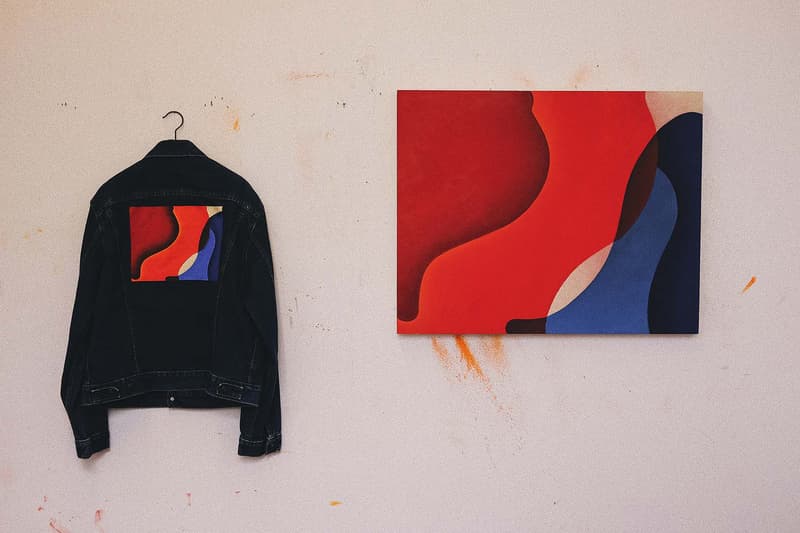 3 of 5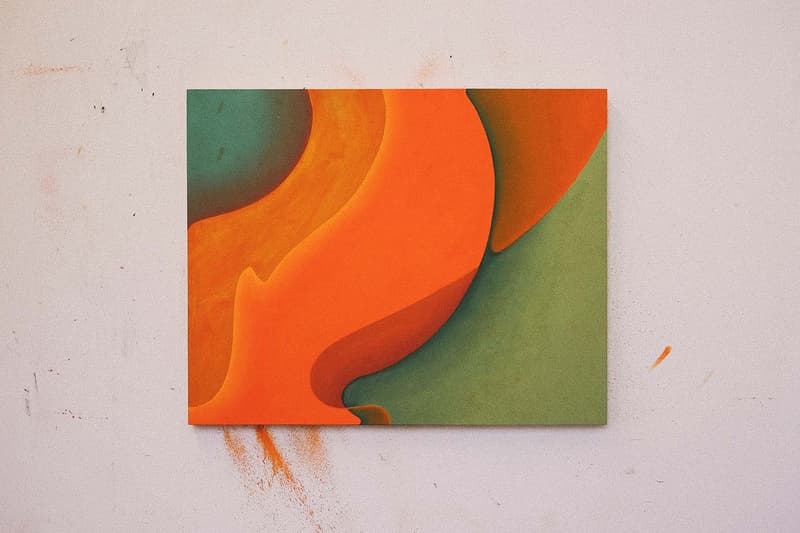 4 of 5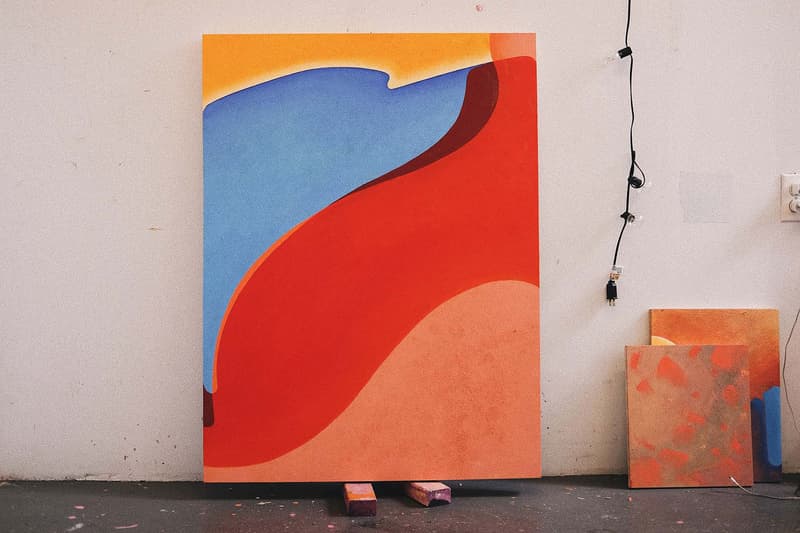 5 of 5
Following a collaborative exhibition with Meguru Yamaguchi and Yoon Hyup, Kinfolk 90 now teams up with Brooklyn-based artist Patric Hanley for a new show. Entitled "ABOVE & UNDER," Hanley will present vivid paintings of geometric forms, a digital print, and hand-painted Levi's vintage denim jackets with his signature wave-like motifs on the back portions. Hanley was formerly an artisan at Louis Vuitton.
"My work is about formal aspects of painting. Taking geometric forms to break up the composition offers a dialogue between each form and how they physically interact," said Hanley to Kinfolk. "Where the shapes meet, their edges and how they overlap; this pushing and pulling creates a space. Being color deficient, the palette I choose is used to either harmonize or disrupt the shapes and forms."
"ABOVE & UNDER" kicks off today, September 5, at Kinfolk 90 in Brooklyn, NYC at 7 p.m. EST. Watch the video below to get a closer look and head over to Kinfolk's official website to learn more. Elsewhere in art, take a look at this week's notable releases by celebrated artists.
Kinfolk 90
90 Wythe Ave
Brooklyn, NY 11211