Meek Mill Will Rap About Colin Kaepernick on Upcoming Album
"Back in the '30s you would be killed if you kneeled. They won't kill you now, they just take you out of the deal."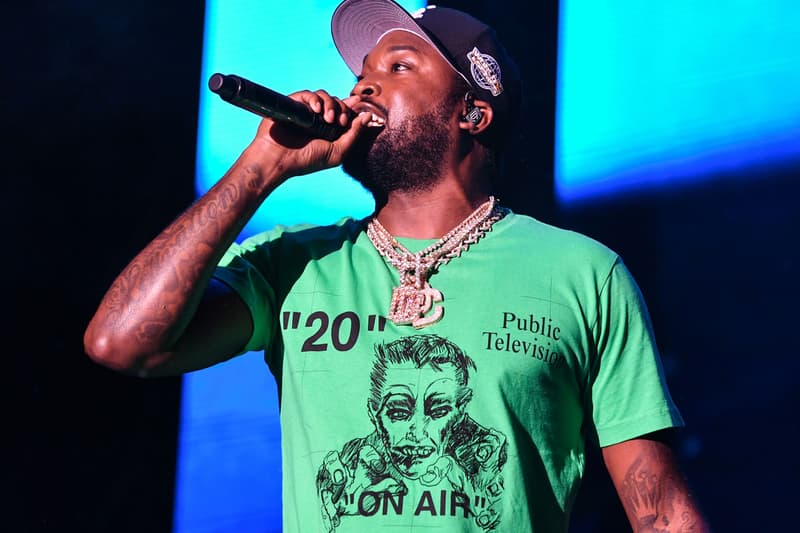 The football player-turned-activist Colin Kaepernick will be the latest subject on Meek Mill's upcoming "surprise" album.
According to Page Six, the rapper revealed that the Colin Kaepernick-inspired song will appear on his forthcoming album, his first project since being released earlier this year from prison. Mill's song will focus on the controversial football player's life, who has been making headlines since his refusal to stand during the American National anthem, preferring to kneel instead in protest.
Lines in the song will include, "They won't lynch him by hanging from a tree/They lynch his bank account/They told Kap to stand up if you want to play for a team, and most of his teammates said the same thing" and "Back in the '30s you would be killed if you kneeled. They won't kill you now, they just take you out of the deal."
Though still a free agent, Kaepernick has remained unsigned in the NFL for the past two years. Recently the quarterback-turned-activist became the face of Nike's "Just Do It" campaign and has since helped to boost Nike's profits.
In related music news, Kanye West announces new Chance The Rapper collaboration album, Good Ass Job.