Gucci Mane Reveals 'Woptober' Tracklist and Release Date
Gucci's never not working.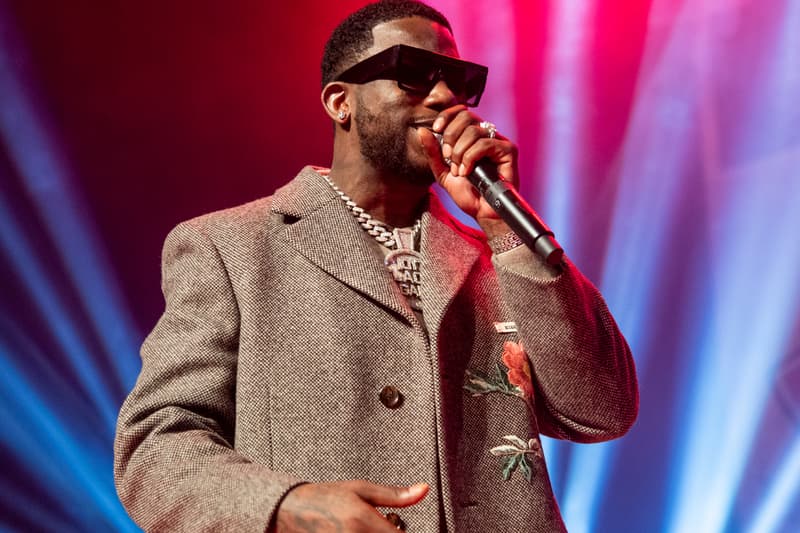 Gucci Mane is back to the 24/7 grind as he announces the release date and tracklist for the previously previewed project, Woptober. The album follows Gucci's July release, Everybody Looking, and will be his second project since his release from prison back in May, making it a quick, yet expected turnaround considering Gucci Mane's studio obsession. Fittingly slated to be available on October 17 (1017), the LP features the likes of Travis Scott, Young Dolph and Rick Ross with 14 tracks in total.
Take a listen to the Travis Scott feature cut, "Last Time," and the most recent, "Bling Blaww Burr" alongside Young Dolph, and let us know your thoughts.
1.) Intro: F**k 12
2.) Aggressive
3.) The Left
4.) Money Machine (Feat. Rick Ross)
5.) Dirty Lil N***a
6.) Last Time (Feat. Travis Scott)
7.) Wop
8.) Right On Time
9.) Bling Blaww Burr (Feat. Young Dolph)
10.) Icy Lil B***h
11.) Love Her Body
12.) Hi-Five
13.) Out The Zoo
14.) Addicted