Best New Tracks: Lil Wayne, Kodak Black, SOB X RBE, Mozzy & More
It's been a crazy week.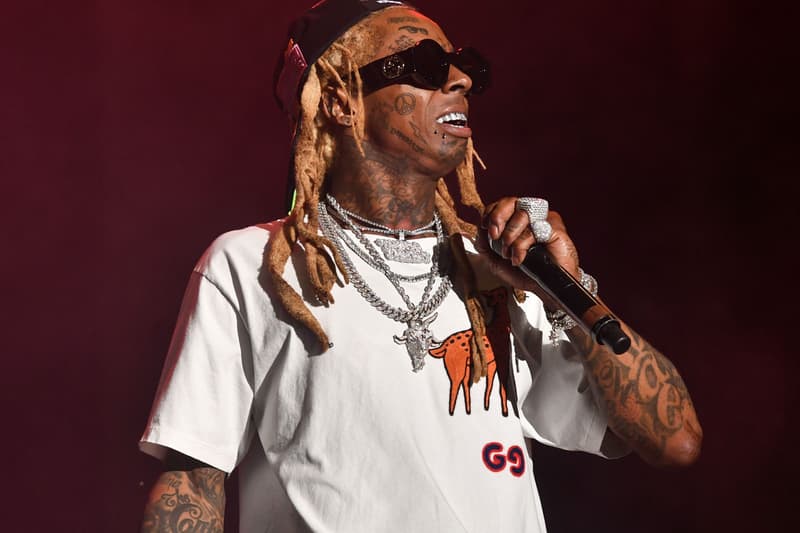 The music industry has undergone another whirlwind of a week; following last week's eclectic seven-day stretch, listeners are being blessed with an heavier flood of diverse and high-quality sounds and sights.
Particularly, this week stands out thanks to new projects from Lil Wayne, Kevin Gates, SOB X RBE and Quando Rondo. With Kanye West's Yandhi still on its way, the release of Weezy's anticipated Carter V LP currently dominates the news-cycle. Kevin Gates' first solo album since exiting prison walls is worth an equal share of your attention, and SOB X RBE and Quando Rondo both delivered pretty impressive, attention-grabbing projects.
When it comes to singles and visuals, BADBADNOTGOOD, Kodak Black, Mozzy, Cash Kidd, ODIE, Yellow Days, Burna Boy and Babyface Ray all dominated the sonic and visual landscape. From the grittiest hip-hop to the most forward-thinking modern jazz/pop hybrids, September is ending on a high note.
Kevin Gates – Luca Brasi 3
Kevin Gates delivers his first solo full-length project since regaining his freedom, Luca Brasi 3. Made up of 18 new tracks, Kevin Gates' expansive new project unfolds like an audio-book version of his personal diary; on his latest, Gates — like he usually does — bares his soul and wears his heart on his sleeve.
"I've been gone a year-and-a-half, so it's a lot of things that I didn't really speak on that I get to speak on now," Gates reveals. "And there's a lot of things on Luca Brasi 1 and 2 I couldn't speak about because I was dealing with it at the time."
BADBADNOTGOOD & Little Dragon – "Tried"
After years of mutual admiration, BADBADNOTGOOD and Little Dragon have teamed up for their first record together, "Tried." "We've all been big fans of Little Dragon for years, and had a chance to play some shows and hang out with them recently, which eventually led to this collaboration," reads a press statement from BADBADNOTGOOD. "They're a truly captivating and unique group of musicians, and we're really excited to share this song with them and hope to work together again in the future!" Additionally, Little Dragon revealed that they "were struck by [BADBADNOTGOOD's] raw sweaty energy."
Kodak Black – "If I'm Lyin, I'm Flyin"
Towards the end of last month, Kodak Black was spotted filming a new music video after his release from jail. Now, the visual he was putting together and its accompanying single have arrived. Known as "If I'm Lyin, I'm Flyin," Kodak Black's latest drop pairs his unique, charismatic flows with syrupy, bass-heavy melodies. For the song's video, the rapper takes time out to enjoy his first days of regained freedom by getting special work done on his teeth, flexing with stacks of cash, enjoying some spa-like treatment and more.
Lil Wayne – Tha Carter V
Lil Wayne has finally released his long-awaited Tha Carter V LP. Debuting on Weezy's birthday, September 27, Tha Carter V comes seven years after Tha Carter IV, which debuted at No. 1 on the Billboard 200 in 2011. The 23-track album features appearances from Travis Scott, XXXTentacion, Nicki Minaj, Kendrick Lamar, Snoop Dogg, Reginae Carter, Sosamann and Nivea.
SOB X RBE – Gangin II
Bay-area rap collective SOB X RBE have released their new album Gangin II. The second installment in their Gangin series features 15 tracks, including their previously released single "Vibes" and a song dedicated to their hometown of Vallejo. SOB X RBE's Slimmy B, DaBoii, Lul G and Yhung T.O. are joined by appearances from YoungBoy Never Broke Again, Quando Rondo and Shoreline Mafia. Gangin II will also be Yhung T.O.'s last album with SOB X RBE.
Quando Rondo – LIFE AFTER FAME
Never Broke Again affiliate Quando Rondo serves up a new mixtape titled LIFE AFTER FAME. The project features appearances by YoungBoy Never Broke Again, JayDaYoungan, Boosie Badazz and YK Osiris. Notably, Quando Rondo is the first artist signed to YoungBoy's official Never Broke Again LLC label, and has worked with the Baton Rouge superstar on his recent mixtape, 4RESPECT 4FREEDOM 4LOYALTY 4WHAT IMPORTANT.
"This is all the stuff I've been through," Quando Rondo explains, breaking down his sound and the themes of his music. "I'm showing you every side of me. I want people to feel my pain. I want them to know I'm not just talking in my songs. It's facts. I'm coming from the heart."
Mozzy – "Walk Up"
A week before its October 5 drop-date, Mozzy is with new single and visual in support of his anticipated Gangland Landlord album. Known as "Walk Up," Mozzy's latest song takes stories from a seasoned, weary-eyed street-soldier and delivers them through a combination of tightly-wound flows and a menacingly-funky Jay P Bangz production.
Notably, this new visual takes its inspirational cues from the classic 1993 Hughes brothers film Menace II Society. According to Mozzy, the "Walk Up" clip was one of his "favorite videos" to create. "I couldn't believe we got Caine from the actual movie," he tells us. The original concept for this new vignette came from the minds of Mozzy's manager Dave-O and "Walk Up" director SUJ.
Yellow Days – "How Can I Love You?"
Multi-talented singer-songwriter George van den Broek has released another new single as Yellow Days. The follow-up to April's "The Way Things Change," Yellow Days' latest record is known as "How Can I Love You?" and comes to us following a standout contribution to the season two trailer for Atlanta.
Burna Boy – "Gbona"
Fresh off the release of a high-profile Major Lazer collaboration, Burna Boy serves up his own new solo single, "Gbona." The current reigning young prince of afro-pop, Burna Boy continues to deliver more infectious grooves with his latest.
Cash Kidd – "In My Bag"
If Lil Wayne's latest round of punchlines aren't enough for you, Detroit's Cash Kidd has plenty of new ones to grab and keep your attention. In a city that now produces good-to-great rappers and rap-records at the rate of a Los Angeles or Atlanta, Cash Kidd stands out as one of his region's most talented artists. Reconnecting with Lavi'er for the "In My Bag" video, the fast-rising lyricist delivers an all-out bar-fest over production that bridges the gap between the new age of street music and past eras of sample-sourcing boom-bap. "In My Bag" comes to us from Cash Kidd's excellent Bebe Kidd 2 project, which is currently available for streaming on Apple Music and Spotify.
ODIE – "Story"
Genre-bending artist ODIE serves up his very first music video for "Story," a record off his debut project Analogue. The visual comes to us courtesy of director Dustin Stanek, and finds ODIE and Christopher Emmett taking over creative direction duties. Still at the beginning of his artistic evolution, ODIE is definitely an "artist-to-watch" for futures near and far.
Babyface Ray – "My Thoughts Part II"
On Instagram and through his lyrics and song-titles, Detroit artist Babyface Ray's motivations and mission statement are clear: "F*ck Rap Get Racks." Throughout his Instagram, captions of "Prayin for better days" are posted alongside images of too many lost loved ones and even more empty and partially-filled double-cups — his preferred poison for numbing his perceptions. Ray's latest video and record, "My Thoughts Part II," perfectly sums up that aforementioned string of sentiments and sights. On "My Thoughts Part II," Babyface Ray utilizes his plain-spoken, no-frills flow to exorcise his demons. "Steady serving out the rental with my mind on a million / I cannot get them out the streets, I'm tired of losing my n***as," Ray raps as an image of Eastside Snoop — who recently passed — flashes across the screen. "Living with a broken heart, I shed tears about bro / Next day the bag landed, and it still got sold … It's a hard life when you playing with that pistol, pray for my goon / Paranoid when we out, fighting demons from the shit he blew." This is street-rap as therapy.