The Artist Behind Tyler, The Creator's 'Flower Boy' Cover Speaks out on the Process
"This seemed like a great opportunity that I didn't want to pass up."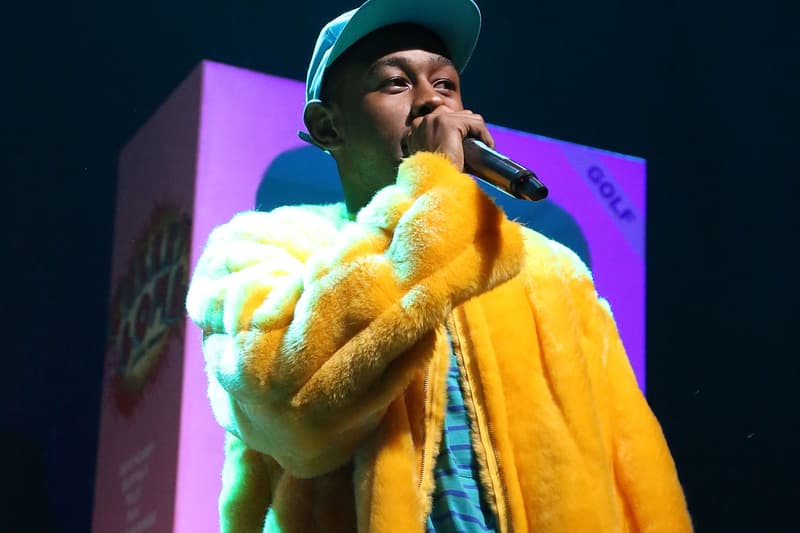 When Tyler, The Creator first announced his highly anticipated Flower Boy album back in July, he teased two album covers. One of those covers was designed by the rapper himself, but it was the other, by artist Eric White, that has emerged as the official album artwork. Eric White recently sat down with It's Nice That to discuss his beginnings as an artist and what it was like to work with Tyler on the Flower Boy cover. You can read some of the highlights from the interview below, and head over to the It's Nice That site if you want to check out the whole conversation.
On working with Tyler:
"Once his manager made the intro Tyler and I were in direct communication. We met in person initially to discuss his ideas for the project and he showed me some sketches he had done and a few photos he liked which evoked the mood he was going for. There was a lot of back and forth over text and on the phone for a few weeks, and when I had finished a pretty elaborate comp he came over to take a look. There was a little bit of fine-tuning after that, but once we got to a place where he was satisfied with it he left me alone until the painting was done. He's still never seen the finished piece in person."
On why he wanted to get involved:
"I'd been a fan of Tyler since the Odd Future days and I saw them play in New York in 2011. I'm always busy and usually behind on deadlines, but this seemed like a great opportunity that I didn't want to pass up so I agreed to do it and I'm very glad I did."
The fall out from Flower Boy is still going on, with Tyler, The Creator recently calling out ScHoolboy Q for not appearing on the album.