Maison Kitsuné Wants You to Step Into Its World
Speaking to the French Label's founders about balancing music with fashion and being the proto-Virgil Abloh.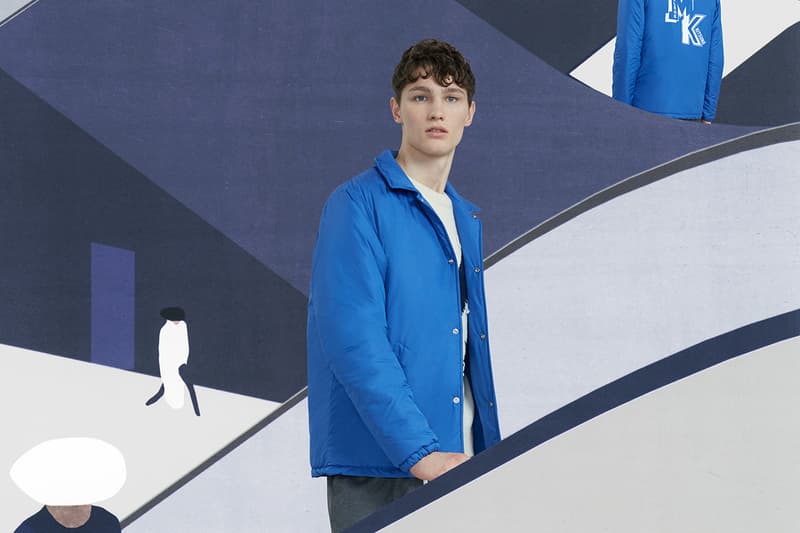 Maison Kitsuné is a brand you'll likely know by this point — even if it's only by name or by ubiquitous fox logo. Even if you aren't intimately acquainted with the house, you're almost certain to have absorbed knowledge of the brand through osmosis if you're even vaguely knowledgeable about clothing. We say clothing instead of fashion because, although they adhere to the seasonal fashion calendar, Kitsuné is more than comfortable with reworking its signature items rather than reinventing the wheel every six months.
If somehow you are completely unaware of the sartorial side of Kitsuné, there's a good chance you'll know its musical imprint. While fashion is a love for the co-founders Gildas Loaëc and Masaya Kuroki, they approach it with a French twist on the famed Hardy Amies quote about how "a man should look as if he had bought his clothes with intelligence, put them on with care and then forgotten all about them." That is to say, the clothes are designed with the idea of fitting into your life rather than the other way around. And, while clothes and music are now on equal footing, the latter is the lifeblood of the brand. After all, the duo did meet in a record shop.
We meet the two co-founders in the midst of a Parisian heatwave. When we visit, they're using their sizable and fairly grand office space – picture the kind of space Wes Anderson might shoot a film and you're halfway there – as a showroom for the latest collection, having just starting selling its 2018 spring/summer line. As well as the brand's own wares, the office also showcases the wizened grandeur of Paris — with high ceilings and parquet flooring proving an ideal display for Kitsuné's clothing – something the pair describe to us as "French Ivy."
Humble Beginnings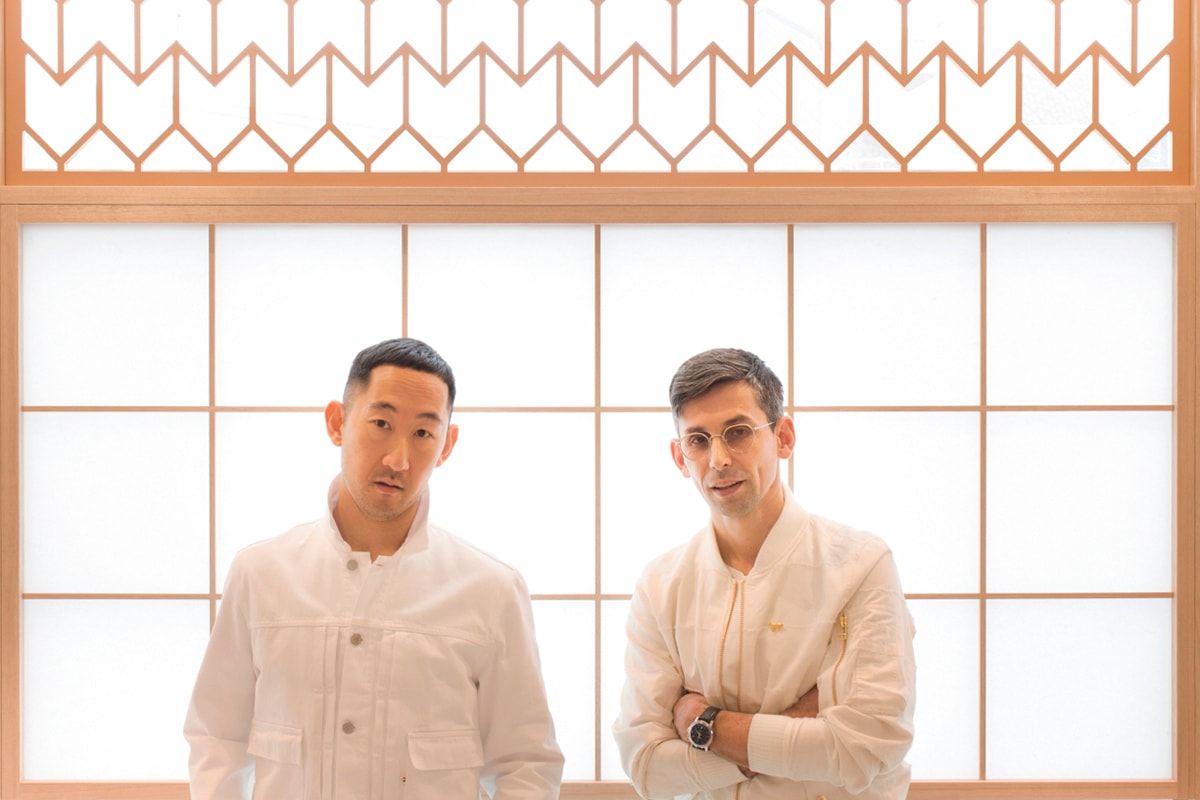 The Kitsuné brand began in earnest 15 years ago — way back in 2002 — when, as co-founder Gildas Loaëc explains, "The idea was the same thing we're been doing now, but on a smaller scale of course." And, while it's true that they were doing the same thing, the world around them was markedly different: it may have been the year Napster was finally shut down, but it was still the Wild West era when it came to file sharing. Peer-to-peer sharing was rampant and increasing internet speeds meant that it was becoming much easier to download files and, subsequently, to get hold of full albums as opposed to single songs. "When we started the music was starting to be free," says Loaëc. "Piracy was everywhere, so music was losing its value like crazy." But this turned out to be a double-edged sword – while the music was losing its value in a monetary manner, more people were listening, so there were other benefits: "It brought value in terms of being a medium for meeting people and sharing emotions."
That medium also became a perfect way to grow the clothing portion of Maison Kitsuné: when we asked just how the duo go about finding new groups for their roster they ended up explaining not only their process but also how the different parts of their business blend into each other. As Kuroki explains, "when we do our events, like the Kitsuné club night, or even just hanging after work — or when all these people [referring to the packed showroom] come in, then they hang out." It's also well documented that music and fashion are, while not related, often adjacent. "Music is its own world and way of working, which is very different from the clothes world," says Loaëc. "It's two different worlds but, sometimes, the two worlds have a way of connecting."
Music and Fashion: Separate but Adjacent
Working across these two interconnected worlds also leads to a great deal of travel for the duo, with Loaëc noting that the pair have visited 74 countries for the music label so far. And while that may come across as a particularly hectic lifestyle, Kuroki is serene. "At the end of the day," he explains, "it creates an environment where people exchange information and then, from that, people talk."
While this seems mind-numbingly simple as a philosophy, it takes only half an hour of watching them work to reveal just how effective that simplicity can be. The showroom is constantly bustling and, in the midst of the aforementioned heatwave, a building with air conditioning – not something you can take for granted in Paris – is a huge plus point; people come to the showroom whether they're a buyer or not, with the laid back atmosphere, bottles of water, and working A/C as much of a selling point as the clothes themselves.
And it's this mentality that led to the opening of Café Kitsuné, of which there are now two branches — Paris and Tokyo. But, while it is very much the kind of café you're thinking of, Kuroki is the first to admit that it wasn't a messianic desire for the perfect espresso that pushed them to open it. "We like coffee but we're not crazy about it. We're not dying without coffee," he says. "The coffee shops – it's a place to hang, exchange ideas and network."
The 24/7 Mode De Vie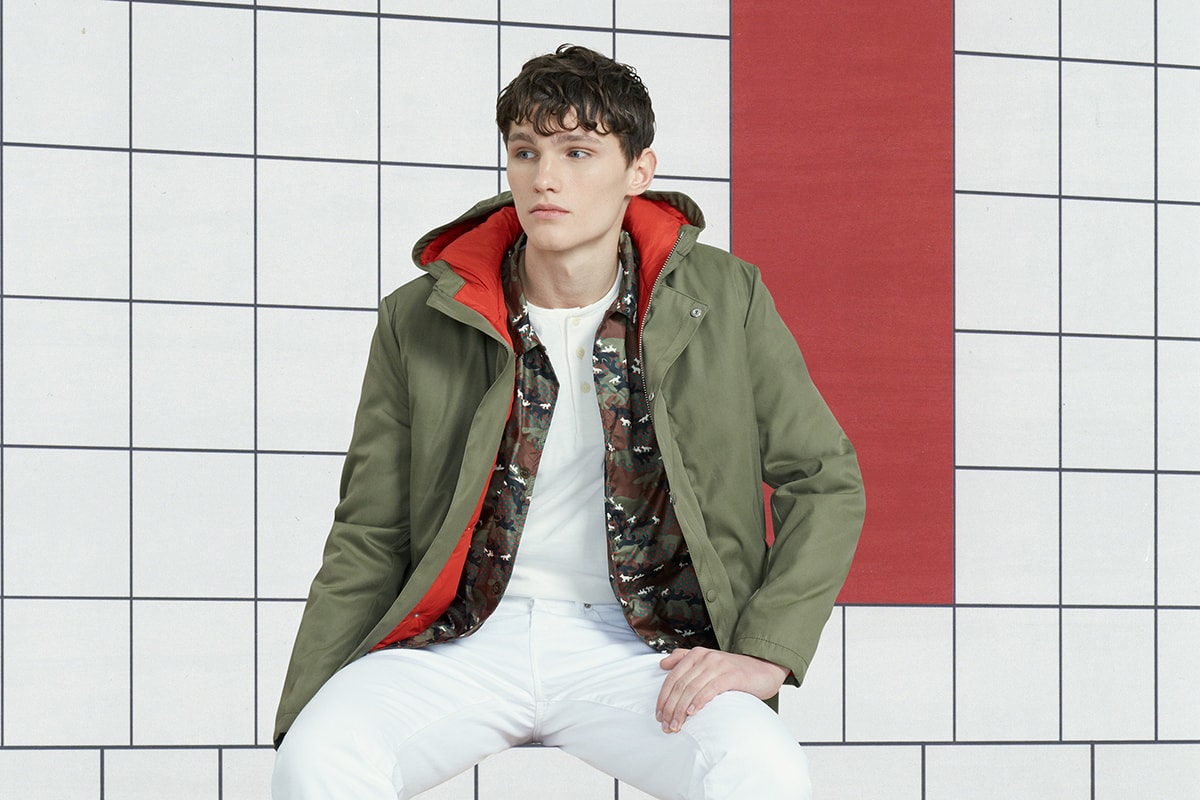 So, in essence, Kuroki and Loaëc can start their day in the cafe, have showroom meetings in the afternoon and spend their evenings DJing or hosting club nights — and Loaëc more or less confirms this is the case. "When we were travelling the world to promote the label, we'd spend our days meeting stores and talking about the clothing side. It's a bit like what Virgil is doing today — but back in the day." It's an arrangement that sounds very 24/7. "Yeah, it is for sure," says Kuroki. "We can't sleep, we've got tons of things to do. We're going to open a store in New York in September, thinking about Hong Kong. We're always thinking about moving on. So when we talk about our lifestyle, it's because this brand is our life. Music, clothing. We spend our day to build."
Building the music side comes across as an incredibly imprecise science. When pushed further on how they find new bands, the answer was a vague "there is no recipe to find new bands," with an insistence that they didn't rely on going to gigs incessantly. Instead they use the sprawling network built from both sides of the business to find new acts — the freshest of which includes Australian band Parcels, who most recently played Glastonbury.
"We'd spend our nights DJing club nights and our days meeting stores and talking about the clothing side. It's a bit like what Virgil Abloh is doing today pretty much, but back in the day."
The clothing side of the business is more straightforward. They started out making a capsule collection that could be mixed and matched into a single outfit. "We started this Ivy look – polo, cardi, oxford shirt, denim, chino," says Kuroki. "It's like a preppy kid going to an Ivy league school. But our version – French Ivy." The look is still the foundation of the brand today, although they've long since expanded out into full collections of clothing and accessories.
Gildas preferred to call the brand a 'mode de vie' brand, which he described as 'lifestyle' in English before saying he preferred the French language version. And, considering that the brand makes everything from music to candles, it's certainly a term that suits. This lifestyle approach means that Kitsuné can afford to rebel against certain aspects of the industry. "We're not doing any presentations in Paris," Gildas says. "So far it's been very positive for us to do it this way." And, asked just why he preferred to avoid the presentation lifestyle, he explains in a manner typical to the brand: "I feel like a presentation could be very stressful. A show is maybe 10 minutes and it's a lot of pressure. We don't want to be dictated to do certain things." While there are all sorts of reasons you might think that buying in to the accepted way of doing things could help the brand — from financial impact to media visibility — Gildas is resolute in his decision. "For us it's mostly a question of the pressure of the presentation itself. It's too intense. When we're visiting a friend's show you can feel that there is so much tension. You can see it in their face. Do I want to do that two or four times a year? No thank you. Not my life."
Planting a Flag in New York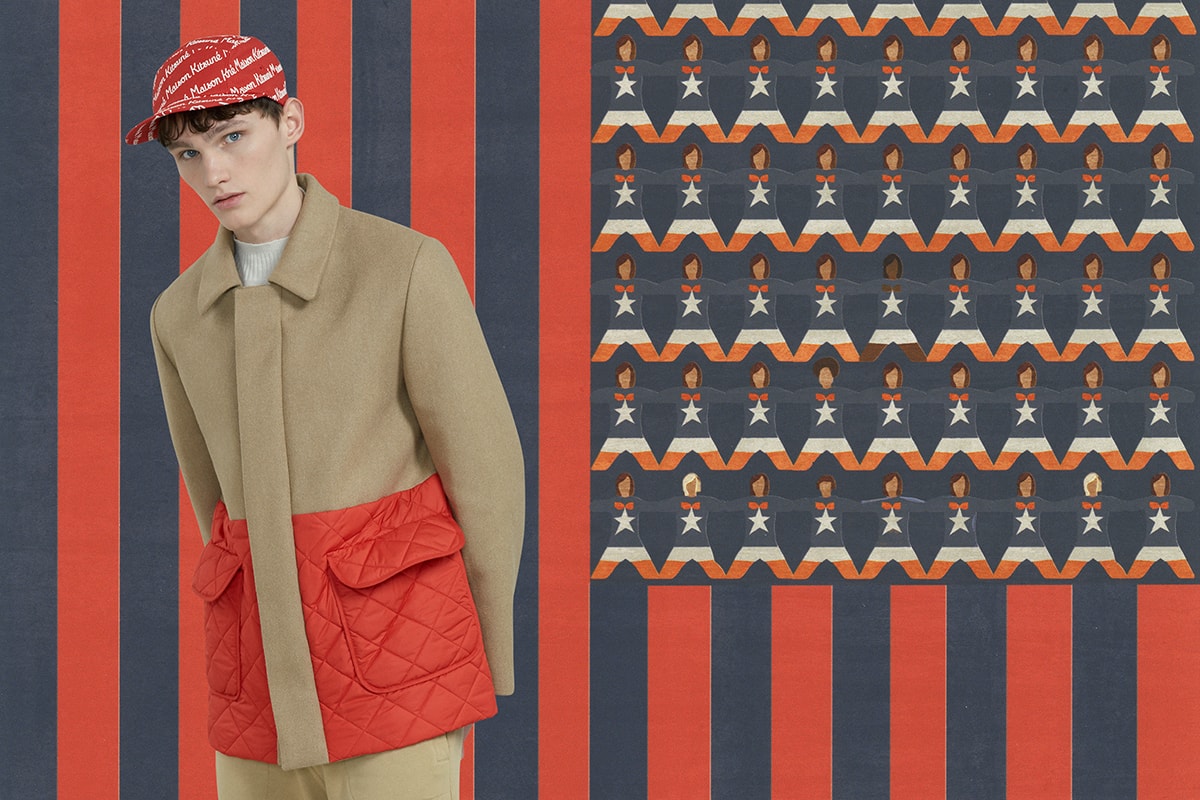 So, instead of presentations, the brand will launch a New York store this September. When we asked why New York, Kuroki joked, "If you make it there you can make it everywhere," before going on to say that "It's always been New York inspiring us. Having a store there is always going to have a huge impact. When you do something, it's always like 'wow.' It's New York." In addition to the allure of being on the world's biggest stage, there's also a cheekier — very Kitsuné — reason: "It's kind of an excuse to go to New York as well. It's always great to go. When we're DJing we always found an excuse to go there and fly over."
At the core of Kitsuné, however, is the same drive that has propelled the brand since its beginnings. As Masaya says, "Basically what we like to do is building and developing a brand. It's about more than just being cool. I mean, being cool is important but if you try to be cool you'll never be it."
Image Credit

Maison Kitsune
Join Our Discussions on Discord
The HYPEBEAST Discord Server is a community where conversations on cultural topics can be taken further.