Thom Yorke Reveals Plans for 2018 "Tomorrow's Modern Boxes" U.S. Tour
The Radiohead icon is hitting the road once more.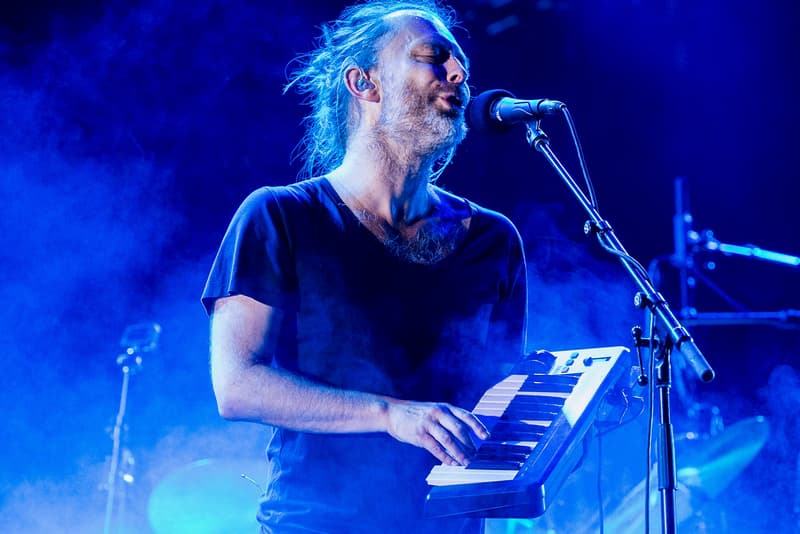 Following the conclusion of Radiohead's 2018 summer tour, Thom Yorke has revealed plans for an expansive 2018 United States tour of his own.
Known as the "Tomorrow's Modern Boxes" tour, the trek will reportedly feature a "live electronic performance" featuring "audiovisual artist" and close collaborator Tarik Barri — who recently worked with Yorke on a special Berlin installation project — and Radiohead producer Nigel Godrich; Oliver Coates is scheduled to serve as the opening act. Yorke's forthcoming live-run will also revolve around his solo efforts and compositions from Atoms For Peace's 2013 album Amok. The tour is scheduled to begin on November 23 in Philadelphia and is set to conclude on December 22 in Las Vegas, NV.
You can check the itinerary for Thom Yorke's upcoming "Tomorrow's Modern Boxes" U.S. tour below. For more information, head on over to the tour's official website.
Thom Yorke – 2018 "Tomorrow's Modern Boxes" Tour (Dates)
11/23 Philadelphia, PA @ Electric Factory
11/24 Boston, MA @ Wang Theatre-Boch Center
11/26 Brooklyn, NY @ Kings Theatre
11/27 Brooklyn, NY @ Kings Theatre
11/30 Washington, DC @ John F Kennedy Center For The Performing Arts Concert Hall
12/01 Clevelandm OH @ Keybank State Theatre
12/02 Detroit, MI @ Masonic Temple Cathedral Theatre
12/04 Chicago, IL @ Chicago Theatre
12/05 Milwaukee, WI @ Riverside Theater
12/06 Minneapolis, MN @ Northrop at the University of Minnesota
12/08 St. Louis, MO @ Stifel Theatre
12/09 Kansas City, MO @ Harvest Bank Theatre at The Midland
12/11 Denver, CO @ Paramount Theatre
12/13 Salt Lake City, UT @ The Union
12/15 San Francisco, CA @ Bill Graham Civic Auditorium
12/17 San Diego, CA @ The Observatory
12/19 Los Angeles, CA @ Orpheum Theatre
12/20 Los Angeles, CA @ Orpheum Theatre
12/22 Las Vegas, NV @ The Chelsea at The Cosmopolitan