These Are the Most-Streamed Spotify Songs of Summer 2018
Drake leads the way.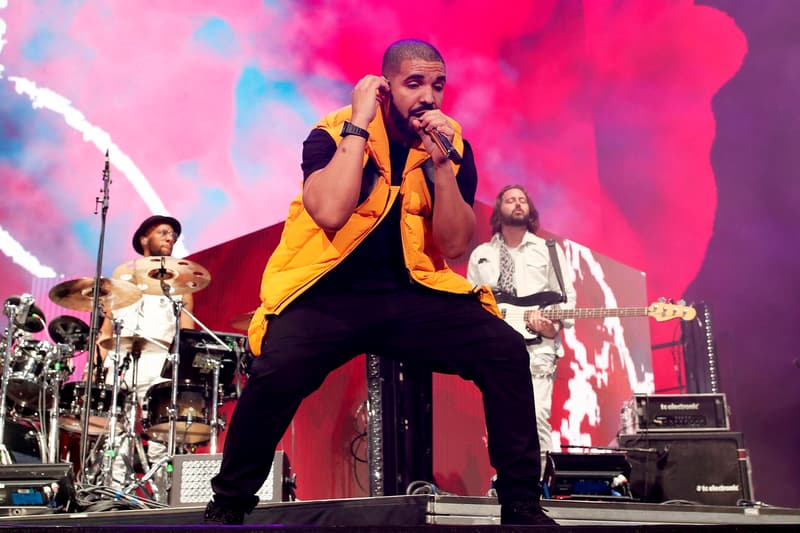 As summer quickly dwindles down, streaming service Spotify has just revealed the most-streamed songs of the summer.
Taking the top spot is Canadian superstar Drake with his hit single "In My Feelings," which was streamed more than 393 million times between June 1 and August 20. The track took the Internet by storm when Shiggy created the viral dance challenge which saw everyone from Will Smith to Odell Beckham Jr. joining in on the fun. Four other Drake singles landed on the list including "God's Plan," "Nice For What," "Don't Matter To Me" featuring Michael Jackson," and "Nonstop."
Taking the runner-up spot is Maroon 5's single "Girls Like You" featuring Cardi B, followed by Cardi B's track "I Like It" featuring Bad Bunny and J Balvin. Composed according to Spotify's analytics, take a look at the Top Global Songs and Top U.S. Songs of Summer 2018 below.
In other related news, watch Cardi B joins Migos on stage during their 'Aubrey and the Three Amigos' Tour.
Spotify's Top Global Songs of Summer 2018:

1. Drake – "In My Feelings"
2. Maroon 5 – "Girls Like You" f/ Cardi B
3. Cardi B – "I Like It" f/ Bad Bunny and J Balvin
4. Juice WRLD – "Lucid Dreams"
5. XXXTentacion – "SAD!"
6. Post Malone – "Better Now"
7. Calvin Harris "One Kiss" f/ Dua Lipa
8. Clean Bandit – "Solo" f/ Demi Lovato
9. Tyga "Taste" f/ Offset
10. 5 Seconds of Summer – "Youngblood"
11. Drake – "God's Plan"
12. Drake – "Nice For What"
13. Nio Garcia – "Te Boté (Remix)" f/ Casper Magico, Darrell, Ozuna, Bad Bunny, and Nicky Jam
14. Tiësto and Dzeko – "Jackie Chan" f/ Post Malone and Preme
15. Selena Gomez – "Back To You"
16. Ariana Grande – "no tears left to cry"
17. XXXTentacion – "Moonlight"
18. Drake – "Don't Matter To Me" f/ Michael Jackson
19. Jonas Blue – "Rise"
20. Drake – "Nonstop"

Spotify's Top U.S. Songs of Summer 2018:

1. Drake – "In My Feelings"
2. Juice WRLD – "Lucid Dreams"
3. XXXTentacion – "SAD!"
4. Cardi B – "I Like It" f/ Bad Bunny and J Balvin
5. Drake – "Nice For What"
6. Post Malone – "Better Now"
7. Tyga – "Taste" f/ Offset
8. XXXTentacion – "Moonlight"
9. Drake – "Nonstop"
10. Lil Baby and Drake – "Yes Indeed"
11. Maroon 5 – "Girls Like You" f/ Cardi B
12. Drake – "I'm Upset"
13. Drake – "God's Plan"
14. Post Malone – "Psycho" f/ Ty Dolla $ign
15. Kanye West – "All Mine"
16. XXXTentacion – "Jocelyn Flores"
17. Drake – "Don't Matter To Me" f/ Michael Jackson)
18. Juice WRLD – "All Girls Are The Same"
19. BlocBoy JB – "Look Alive" f/ Drake
20. XXXTentacion – "changes"