Playboi Carti Reveals Asthma Diagnosis: "We Must Stay Strong"
The "Die Lit" rapper reveals that he is scared to sleep on his back.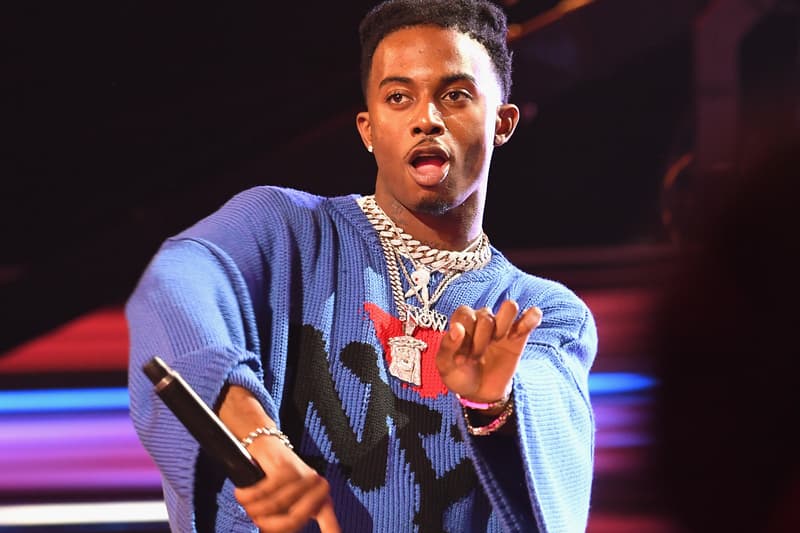 Playboi Carti has took to social media to reveal that he has a serious case of asthma. The Atlanta rapper is currently in the middle of his 'Die Lit' North America tour. "Breathing is so difficult for me at the moment," he tweeted. "Literally scared to fall asleep on my back. I have the worst case of asthma and never knew till today." He then said a few words of encouragement to his fans who suffer from the same condition and told them to stay strong. See his tweet below.
* breathing is so difficult for meh @ da moment! Literally scared to fall asleep on my back . i have da worst case of asthma. N never knew til today . to all my fans who suffer from asthma! I'm with u n #we as a whole must stay strong *

— #cashcarti #playboi (@playboicarti) August 7, 2018
On top of going on tour, Carti recently appeared on Travis Scott's unreleased track "Houdini." Late last month, Carti revealed during his sit down with Power 106 that he and Frank Ocean have recorded five songs together. He is not the only artist to have publicly disclosed his asthma diagnosis. Rappers like Tyler, the Creator, Vince Staples and Skepta have shared about their struggle with the chronic lung disease as well.
In other news, the fourth suspect in XXXTentacion's murder case, Trayvon Newsome, has been arrested after he turned himself in.