Lionel Messi Announces Departure From National Team
And a possible second retirement.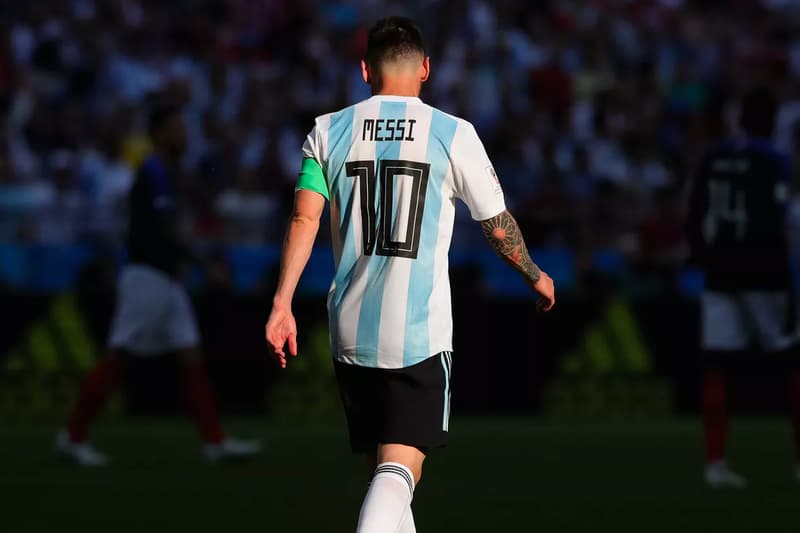 After a disappointing showing at the 2018 FIFA World Cup this past summer, five-time Ballon D'Or winner Lionel Messi has once again announced his departure from the Argentina national football team.
According to TNT Sports, Messi is taking a break from La Albiceleste's, however he has yet to decide on retirement. Two summer ago, following Argentina's second successive Copa America final defeat to Chile, Lionel Messi announced his retirement. However a few month later, he rejoined his national side stating he wasn't trying to deceive anyone.
This time around, Messi has stated he will not feature for Argentina for the rest of the calendar year, and will then come back on whether he will return for next year. Huge pressure laid upon Messi to bring home the coveted FIFA World Cup trophy this time around. Unfortunately, and seemingly being his last chance, Argentina was knocked out in the Round of 16, 4:3 by eventual champions France, following their second-place achievement in the 2014 World Cup.
At 31, Messi started his international career in 2005 and has made 128 appearances for the Albiceleste along with being crowned the country's all-time top goalscorer with 65 goals.
In more football-related news, Cristiano Ronaldo and his Juventus kit are the cover stars of FIFA 19.
This picture speaks volumes.

If there was a moment where Lionel Messi felt the pressure of carrying the hopes of a nation on a his shoulders, this was it.

Read ? https://t.co/mXIjwPBtJX#bbcworldcup pic.twitter.com/3IU1UuO5Yp

— BBC Sport (@BBCSport) June 22, 2018