Travis Scott Is Giving Away $100,000 USD to His Fans on Twitter
"SO I KNOW ITS HARD FOR THE KIDS, SO I DECIDED TO UNLOAD MY BANK ACCOUNT ON U GUYS."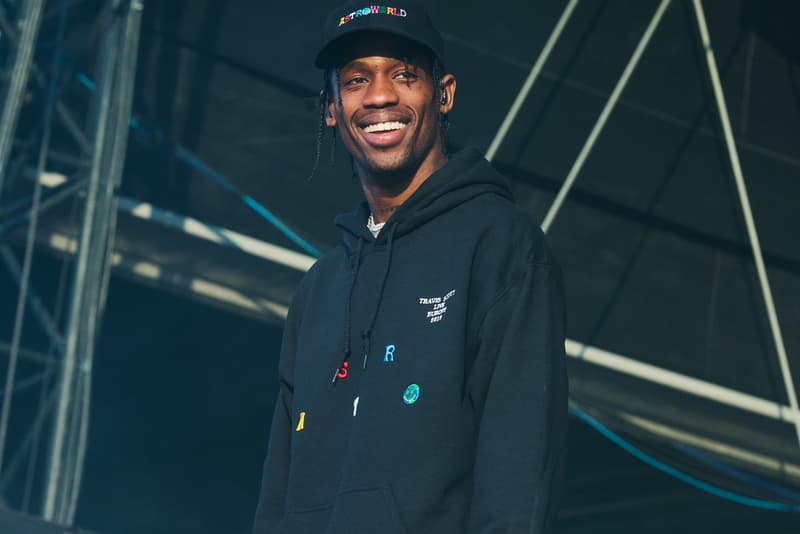 Having just lunched a new Cactus Jack merch line, which he announced earlier today via Twitter, rapper Travis Scott is now gearing up to give away $100,000 USD to fans.
Running off the success of his latest project, Astroworld, the Houston artist announced his giveaway plans via his social media account. In order to win some cash from the big lot, Scott is asking fans to tweet lyrics from Astroworld, and in return, he will give out cash via Cash App. "I decided to unload my bank account on u guys," he wrote on Twitter. Peep it below.
Scott's Astroworld recently surpassed Drake's Scorpion for the Billboard 200 top spot.
SO I KNOW ITS HARD FOR THE KIDS
SO I DECIDED TO UNLOAD MY BANK ACCOUNT ON U GUYS. IM BUSTING DOWN $100,000 AND GIVING AWAY TO ANY FANS THAT CAN TWEET ME THERE CASH TAG WITH LYRICS FROM ASTRO. GANG !! pic.twitter.com/7o3KlxnTm2

— TRAVIS SCOTT (@trvisXX) August 14, 2018
Check ur account just dropped a lite 50 for ya https://t.co/n1ok11UMQz

— TRAVIS SCOTT (@trvisXX) August 14, 2018
Got cha https://t.co/rnQ011qqeq

— TRAVIS SCOTT (@trvisXX) August 14, 2018
LETS FUCKING GOOOOO @trvisXX pic.twitter.com/Emt80xHQcH

— patrick… (@patricksotrill) August 14, 2018
TO THE FANS WE GOT THIS TO NUMBER ONE I LOVE U GUYS SO MUCH. I DEVOTE MY LIFE TO U GUYS AND I CANT EXPRESS HOW MUCH YALL MEAN TO ME. TO ALL THE RAGERS ALIVE MAY WE LIVE FOREVER.

— TRAVIS SCOTT (@trvisXX) August 13, 2018
TO EVERYONE THAT CAME THRU FOR THIS ALBUM THANK U A TON! THANKS FOR RIDING WIT ME THRU THIS PROCESS THANKS FOR BELIEVING IN ASTROWORLD.

— TRAVIS SCOTT (@trvisXX) August 13, 2018
REMEMBER TO USE UR VOICE TODAY TO INSPIRE SOMEONE NO MATTER WHAT HAPPEN IN UR PAST LOOK FOWARD AND PROGRESS. BECOME BETTER THAN UR OLD SELF.

— TRAVIS SCOTT (@trvisXX) August 13, 2018