Lionel Messi Announces Retirement From Argentina National Team
Following four straight finals losses.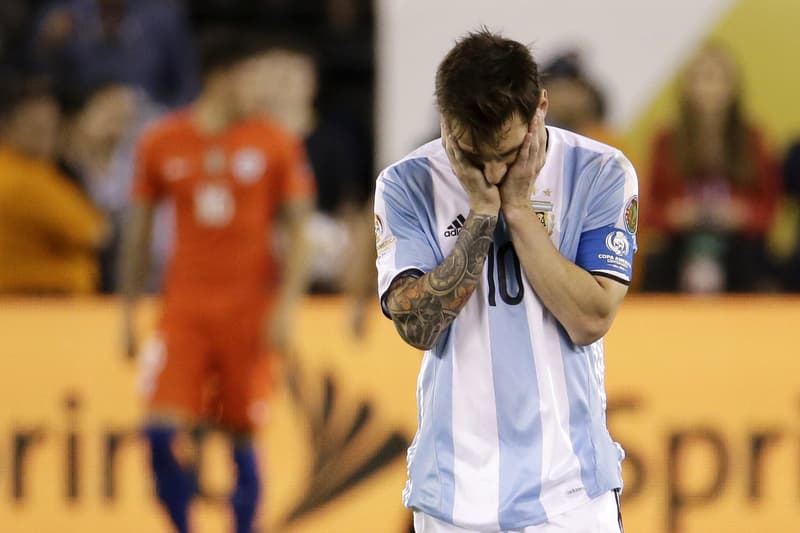 There's no doubt that Lionel Messi is one of the best players on the planet, if not the very best. However, despite all of his individual accolades and success with FC Barcelona, Messi hasn't been able to replicate that with his national team, an unfortunate trend that has continued to haunt him throughout his career. Following his fourth straight finals loss with the national team at the Copa América Centenario, in which he himself missed a penalty in the shoot out, the Argentinian forward announced his retirement from international soccer at age 29. After the game he stated, "I tried so hard to be [a] champion with Argentina. But it didn't happen. I couldn't do it. I think it's best for everyone, for me and for many people who want it. The choice for me is over, it is a decision. I tried many times [to be a champion] but did not." Messi is certainly not young anymore but he definitely has a lot left in the tank. Did he call it quits too early? Let us know your thoughts in the comments below.